The first time 72-year-old Scott Hepworth helped out in a large-scale catastrophe was after the 1989 Loma Prieta earthquake.
As an atmospheric river prompted landslide concerns in the Santa Cruz Mountains this past weekend, he said he wants Los Gatos families to make sure they're prepared for another devastating natural phenomenon.
"When it's a big earthquake or a massive fire or anything—if the dam broke, and everyone kind of goes into a state of shock—we do what we can while we're all waiting to get things under control," said Hepworth, who is a member of the Los Gatos-Monte Sereno Community Emergency Response Team, explaining their role in the wake of a serious incident.
"That's why we assume there won't be any power; we assume there won't be any electricity."
On Nov. 3, the group will hold a drive-thru drill from 10am-noon at Los Gatos Calvary Church, 16330 Los Gatos Blvd. The scenario this time will involve teams dispensing clean water to the community, as if something terrible had just occurred in the area.
According to Hepworth, taking care of your basic needs in a stressful situation allows you to make better decisions.
"They have to stay hydrated," he said. "It doesn't take long and they can get into trouble."
"That's why the water drill is so important," said his wife of 50 years, Lorraine, who is 73.
She serves as the CERT Lead for the Almond Grove neighborhood, which includes about 1,200 residents, and the downtown business community.
'We want people to not panic, because panic only makes things worse'

Scott Hepworth, a CERT for the Almond Grove neighborhood
They couple met as missionaries in Australia.
"We love doing community service," Scott said. "We like helping out in anything we can do."
They stand together at an unassuming storage shed at St. Mary Catholic School. Inside is a fully-decked out Incident Command Post, complete with a wealth of lifesaving equipment—handheld radios, color-coded tape and tarps, and laminated badges denoting volunteer roles.
If an emergency were to happen, the group would work under the police department, in cooperation with the Disaster Aid Response Team.
"We'll have teams who are assigned to check whatever the issues are," Scott said. "We always go with buddies. We never go alone. And we never put ourselves in harm's way."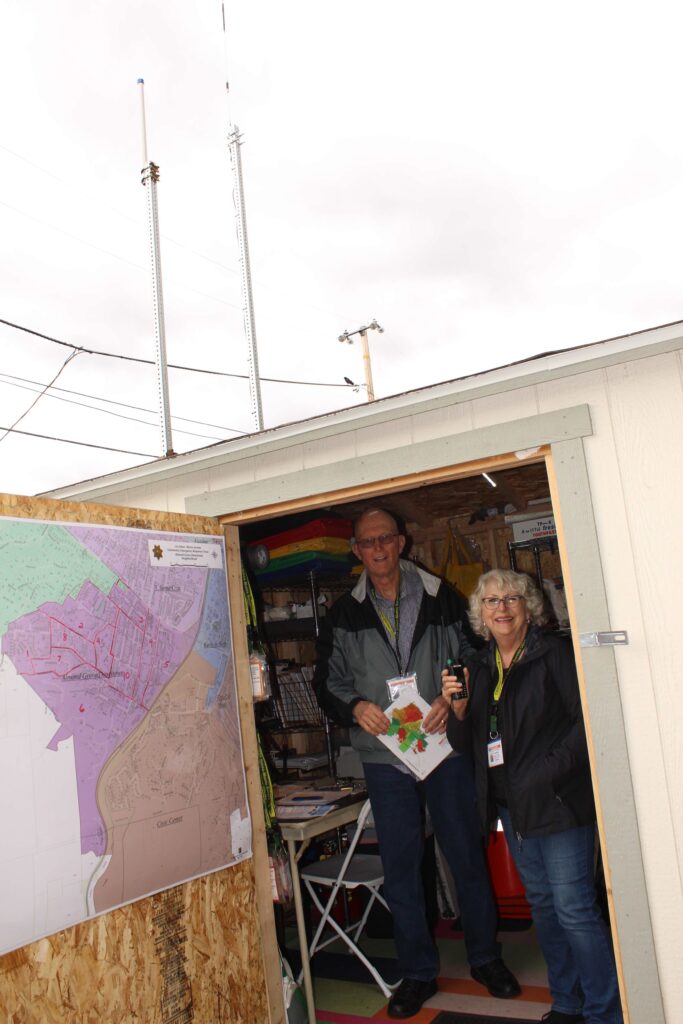 The couple preaches preparedness, urging residents to pack a "go bag," have a bit of small change at the ready so you're not trying to find someone to break a $100 bill, and keep some extra food in the pantry.
"The more people are individually prepared in their own households, the less stress they're going to have," Scott said. "We want people to not panic, because panic only makes things worse."
On Nov. 3, San Jose Water will bring a full tanker to simulate how things might go after a natural disaster.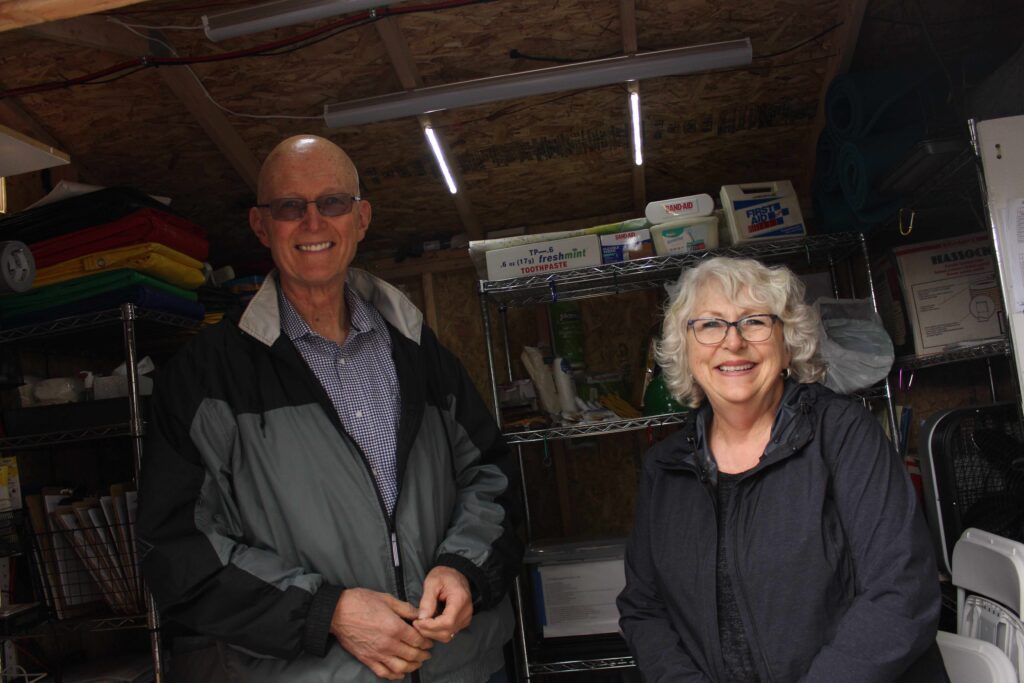 CERT hopes to process 500 cars in 15-minute groups. But the Hepworths say they'll have about 20 volunteers to make the drill go smoothly.
"It's the first time we've done this," Lorraine said, urging people to sign up online. "We're testing it out."
To sign up for the drive-thru, visit bit.ly/3mw7awe.