The legendary Santa Cruz Mountains music venue Chateau Liberté has been further immortalized with the Oct. 1 release of the Doobie Brothers' 15th studio album, Liberté.
Guitarist and band co-founder Patrick Simmons confirmed the obvious reference to an I Heart Radio audience on the album's release day. "We used to play a club in the Santa Cruz Mountains called the Chateau Liberté," he said. "A lot of our old-time fans that are still living remember that. We were trying to come up with a title and so we started thinking back on the good ol' days."
The Doobie Brothers, who will bring their 50th Anniversary Tour to Shoreline Amphitheatre on Wednesday, Oct. 13, have reunited with Michael McDonald for the tour and are riding high following their induction into the Rock and Roll Hall of Fame in 2020.
Simmons' roots in town may even be the reason the writer of "Black Water" became a musician in the first place. "My friend across the street actually inspired me to pick up the guitar. We moved to a new neighborhood in Los Gatos, he invited me over one afternoon," Simmons said in a 2011 interview with Ward Meeker in Vintage Guitar magazine.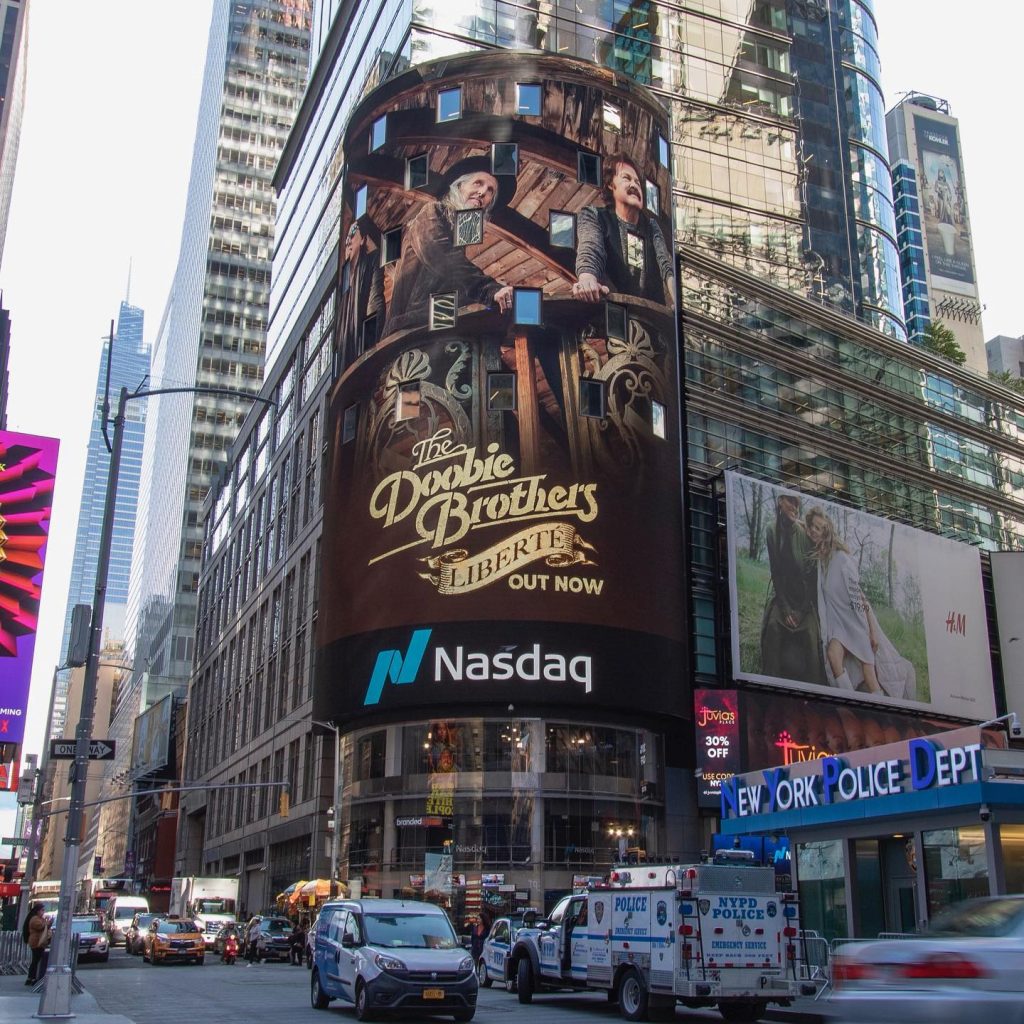 "His mother had a Harmony archtop—she and his dad had a country band. It was a nicer model, with a glossy finish. And I flipped when I saw it—an instrument I'd seen Ricky Nelson, Elvis and Chuck Berry play on television. I put it on my knee, and he taught me a G chord.
"After that, I had an incredible desire to play guitar. I'd go to his house every day."
A 1967 composition, The Ivory Salamander, that local guitarist Jim Page had been playing around Los Gatos venues such as the Wine Cellar was renamed "Busted Down Around O'Connelly Corners" and made it onto the Doobie Brothers' 1973 album, The Captain and Me.
Simmons paid homage to Los Gatan Neal Cassady and the Santa Cruz Mountains in the 1975 song, "Neal's Fandango."
Goin' back, I'm too tired to roam, Loma Prieta my mountain home
On the hills above Santa Cruz, to the place where I spent my youth
After Minute by Minute became the best selling album in the US in 1979, Simmons operated a vintage motorcycle business on the west side of Santa Cruz with writer Bill Craddock, who graduated from Los Gatos High School and had written a column for the Los Gatos Times-Observer prior to publishing his novel, Be Not Content. Los Gatan Rudy Rucker republished Craddock's book in 2012.
Simmons lived on the coastal side of the Santa Cruz Mountains until the 1989 Loma Prieta Earthquake, which shook his nerves. He moved to Mendocino and met his wife Chris around that time. They moved to Maui and raised a family.
Early Doobie Brother bassist Tiran Porter, who no longer plays with the band, still lives in the Los Gatos Hills. He can be seen performing with the White Album Ensemble from time to time and his soul band, The Chain, played one of the Los Gatos Weekly's parties at Mountain Charley's during the publication's early years.
Chateau Liberté, the rock and roll bar frequented by hippies, bikers and the Grateful Dead, has been restored by its current owner and the subject of both a NUMU exhibit and a documentary film.
The half-century history of one of America's longest-running and most popular rock bands runs from Southern California to the state's northernmost parts. The nexus in between Santa Cruz and San Jose inspired, influenced and incubated the Doobie Brothers sound. It's fitting that this week the giant billboard at Times Square lit up a graphic of Liberté, saluting a venue that's now solidly embedded in American culture and our collective memory.