Just as the world was shutting down with the arrival of SARS-CoV-2, a Brazilian doctor named Carlos R. Degrandi Oliveira, penned an article in a peer-reviewed journal that sounded the alarm about a little-discussed at-risk group—anesthesiologists.
On top of day-to-day dangers, such as ionizing radiation, electrical mishaps and noise pollution, he drew on lessons from the 2003 SARS outbreak in Toronto to signal ways to safeguard people in the profession.
"Covid-19 imposes a new reality, with a high degree of additional risk and the requirement of extended protection never seen before during the anesthetic management of a patient," he wrote in the April 2020 edition of Anaesthesia, Pain & Intensive Care, urging practitioners to get enough sleep, have each other's backs, and maintain contact with family and loved ones. "We can expect that in this period we will continue to have an increased risk related to work activity."
It was a wake-up call to the world about a group of medical workers who, to this day, remain largely under-the-radar. And it foreshadowed the experience of one local resident, who credits the Valley Physicians Group for inspiring her to stay strong in tough pandemic times.
Dr. Pandora Chua, who goes by "Dora," grew up in the Redwood Estates area of Los Gatos. She attended Lexington Elementary and then Saratoga High School, joining the Los Gatos Rowing Club—even competing internationally. Her parents had moved to the community after immigrating from Malaysia in the early 1980s, and first living in San Jose. By 2006, she'd been named Los Gatos Youth Citizen of the Year.
"I just had very supportive, encouraging family and teachers along the way," she said, noting her dad made sure she understood Science Technology Engineering and Math (STEM) fields could be a viable career path. "I definitely thought science and math was great."
By the time she was in high school, Chua's older sister, who is now a nurse, had already taken an interest in medicine. When she graduated, Chua decided to study chemical engineering at Princeton, and became engrossed in biomedical subject matter. But it would still be years before she decided her calling was to be to anesthesiology (which she notes is pronounced AN-es-TEE-si-OL-ogy)—and years before we all became as fascinated with microbiology as she was in those early years.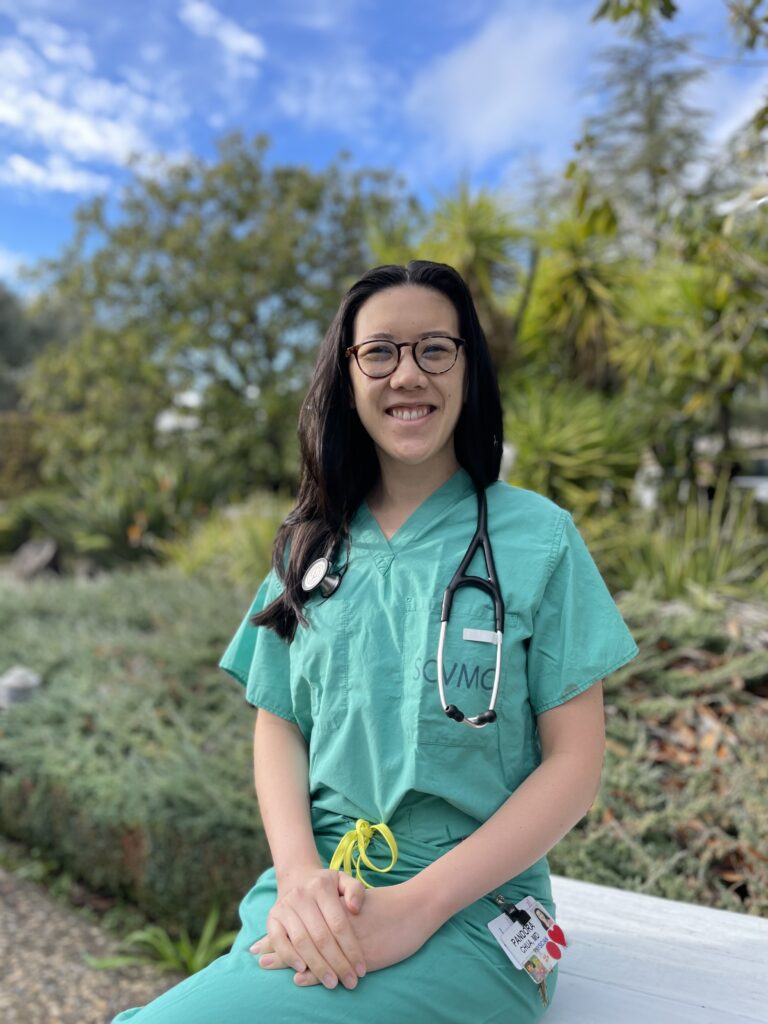 A 'rigorous process'
Viruses have confounded humans for millennia. Only recently have we begun to find constructive ways to get our heads around what's happening deep inside our bodies.
Author Nathalia Holt relates, in her book "How the Berlin Patients Defeated HIV and Forever Changed Medical Science," a story about researchers roused by a similar view of the universe, including a doctor named Heiko Jessen who was such a workaholic he'd even go into the clinic on holidays. On Christmas 1996, he called up a colleague named Julianna Lisziewicz, who was seeking a gene therapy to treat HIV.
"She devised a clever idea based on basic cell biology," Holt writes in her book. "Genes are expressed in cells by tiny single-stranded pieces of RNA called messenger RNA, or mRNA…Lisziewicz's idea was to make small pieces of DNA complementary to the mRNA that HIV uses to direct its genes. Those little bits of DNA could bind up the viral RNA, thus stopping the ability of the virus to make more of itself…Lisziewicz's results looked beautiful in cell culture, and the project was quickly moved to clinical trials."
Long before Chua became head of sedation services for both Santa Clara Valley Medical Center in San Jose and St. Louise Regional Hospital in Gilroy, she experienced a small slice of the future.
"In my research at Princeton, one of the things I worked on was putting little bits of RNA…into nanoparticles," she said, noting this experience has given her a lifelong connection to the broader scientific movement to develop new medicines for microbial afflictions. Although, she notes, when it comes to the current slate of coronavirus vaccines, "At this point, this vaccine does not modify someone's genes."
Chua says she's genuinely excited to obverse the progress that's been made on protecting humans against coronaviruses.
Perhaps more than anything else, her days at pharmaceutical giant Merck & Co., Inc. deepened her appreciation for what it takes to birth a safe and effective vaccine—one that's verified as such by the U.S. Food and Drug Administration.
"It's a very rigorous process that involves many smart people working very hard to review data and evidence," she said. "There's a lot of great work and great people who do everything they can to keep people safe and bring these important medicines to patients."
Chua was a summer intern, taking an hour-long train each way to the office in West Point, Penn.
"We were building additional vaccine manufacturing facilities," she said. "I had been passionate about vaccines for a while—I thought they were super cool. Yeah, you can prevent a disease with this technology, using the human body. It was just cool to see how it comes to be, and be part of that process."
The main product she worked on was a chickenpox vaccine. Another was VAQTA, which protects patients against hepatitis A. In that case, the virus is grown, harvested, and purified through proprietary chromatographic techniques that were developed at Merck Research Laboratories.
Although Chua enjoyed her time at the pharma giant, she was still committed to completing medical school.
"I felt it was great to see how vaccines are developed," she said. "I did want to actually interact with patients directly."
She spent the first year-and-a-half in a classroom setting, at the University of Pennsylvania School of Medicine, now known as the Perelman School of Medicine. What seemed interesting to her about anesthesiology was how workers get to interface with so many different aspects of care.
"It gives you a cross-section intellectually," she said. "I wanted to know more about many parts of the body…and more about how they work together—or how they don't."
Her high school sweetheart had been in Philadelphia while she was at Princeton, but now he was in Seattle, while she studied in "The City of Brotherly Love."
It was nine years of long-distance dating before Chua could be reunited with her boyfriend after she moved back to the Bay Area. He had a food truck in Berkeley, and currently operates a tutoring center. She jokes that, now, they both put people to sleep for a living.
Chua did an internship at the publicly-run Santa Clara Valley Medical Center and then completed her residency at Stanford in the Department of Anesthesiology, Perioperative and Pain Medicine. After serving a year as a Pediatric Anesthesia Fellow at Stanford Children's Health, she returned to Santa Clara Valley Medical Center as a full-fledged anesthesiologist, which she says was quite the thrill.
"It was amazing," she said. "It was actually exactly where I wanted to be. It's a great place. I really enjoy taking care of the community."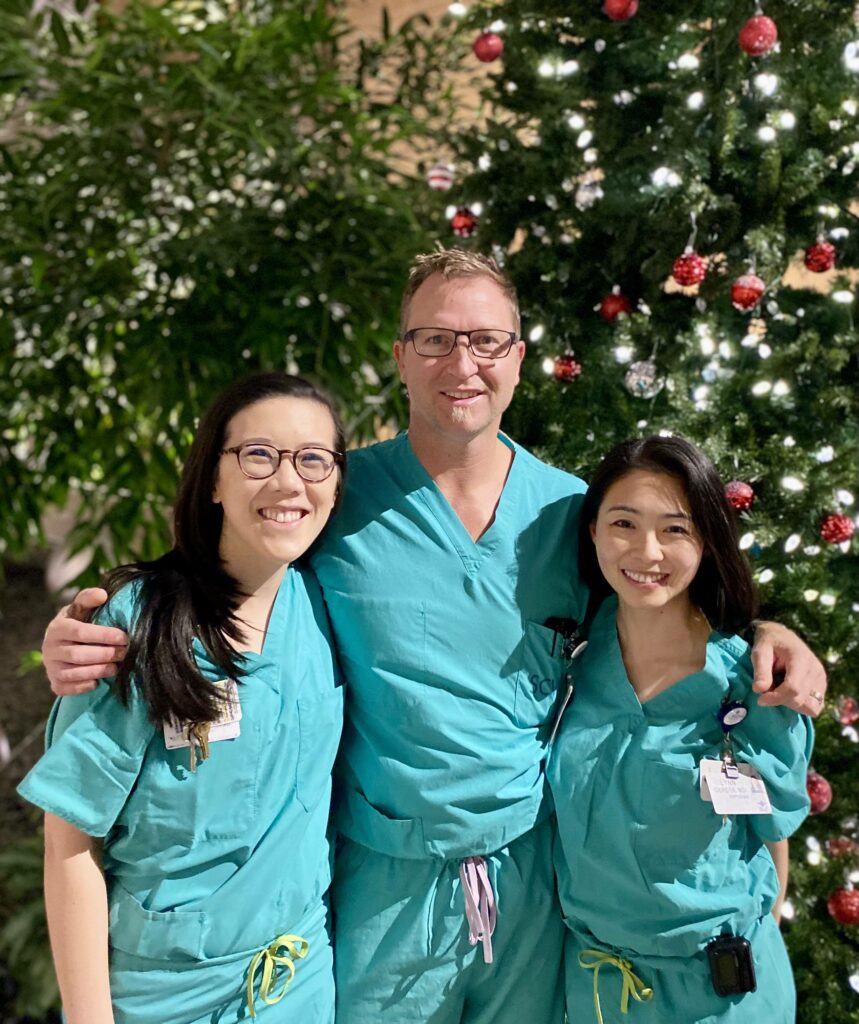 On the front lines
Propofol and sevoflurane are two of the main tools in the anesthesiological arsenal. These chemicals do a good job of putting patients down for the count, but Chua says she, and her fellow sedation doctors, do much more than just knock people out. She likens her work to flying an airplane, because while take-off and landing may be key aspects of pilots' work, they constantly monitor a wide range of signals to make sure the flight goes smoothly. If a patient hits "turbulence," that's when anesthesiologists jump into action to ensure the patient makes it through to the other side, without incident. Most people don't dream while they're under, she notes.
"I think one way to think about it is, these medications kind of scramble the signals in the brain, just to the point where there isn't good information," she said. "There's no sense of the passage of time."
And then, in early 2020, things got crazy.
"There was a lot of concern," Chua said, remembering the emergence of the novel coronavirus, which causes a complex disease that came to be called Covid-19. "Especially as anesthesiologists, we are directly involved in the care of Covid patients."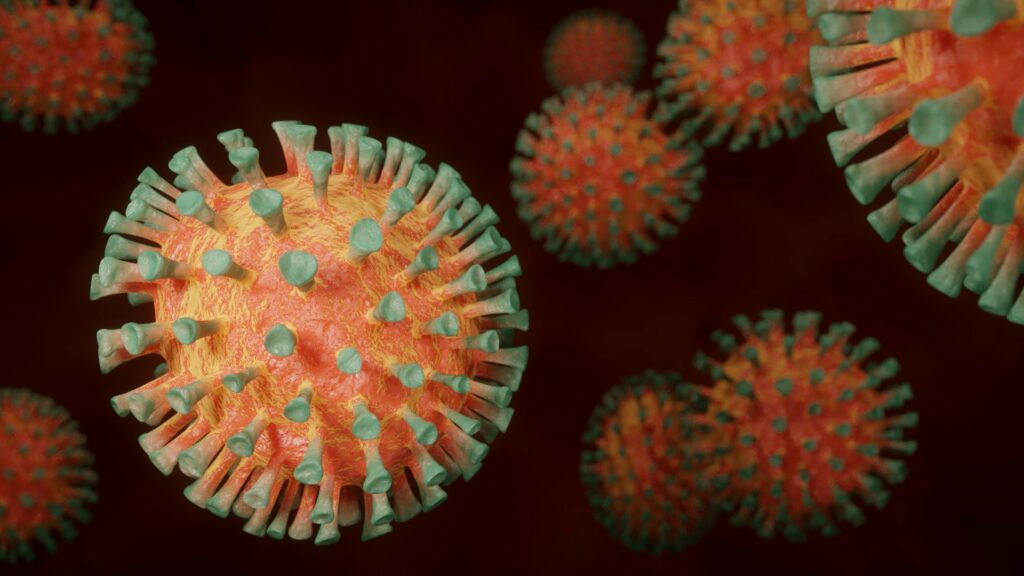 Those plastic breathing tubes? Guess who puts them in.
"That's one of the things we're best at," she said. "It's also something that exposes the anesthesiologist to risk."
Chua says she feels fortunate that authorities in the Bay Area took swift public health action.
"It didn't get that bad here, but it wasn't great, and there were a lot of patients in the hospital with coronavirus," she said, noting an uptick in pandemic duties corresponded with a reduction in some regular ones. "In preparation for the surge of Covid patients, we shut down a lot of surgeries."
Being on the front lines day after day—it was a lot—from hand gesturing to fellow medical professionals through glass panes at work, to the N95 mask imprint that stays indented into her face for hours after she gets home.
"It can be very disheartening and pretty sad to take care of really sick patients," she said. "We don't like to dwell on it, but there are patients that die."
For Chua, the 500-or-so fellow union-members in the Valley Physicians Group were her lifeline.
"Those coworkers are like a family at work to me," she said. "We are dedicated to the community and the public, and providing them with the highest quality of care."
But we're not out of the woods yet, Chua cautions. With Omicron sweeping the nation, she urges people not to let their guard down. At least this time, there isn't so much uncertainty, she notes.
"We have a lot more tools and more knowledge than we did before," she said. "I think it's fortunate that, so far, the data seems to show that the infections with the Omicron variant seem to be less severe."
She urges people to get vaccinated and keep wearing masks.
"Hang in there," she said. "Do what you can to keep yourself safe, so you can keep the community safe."