The news rippled out across the Bay Area—and beyond—when lauded restaurateur David Kinch announced he would be moving on from his Michelin-starred restaurant Manresa in Los Gatos.
But now, one of the developers behind the North 40 mixed-use project in Los Gatos says he's thrilled the culinary wiz will be launching three different food and beverage operations as part of Phase 1 at that site.
"The most important thing for us is that they're local," said Don Capobres, CEO of Harmonie Park Development, noting Kinch has been consulting on the retail portion of the North 40 for quite some time already. "To be around that creativity and knowledge has been really beneficial to us as we try to finalize the concepts."
On Jan. 11, Harmonie Park Development announced it had inked a 7,100-square-foot lease deal for a section of the property called The Junction with MB Partners, the company Kinch runs alongside baker Avery Ruzicka and entrepreneur Andrew Burnham.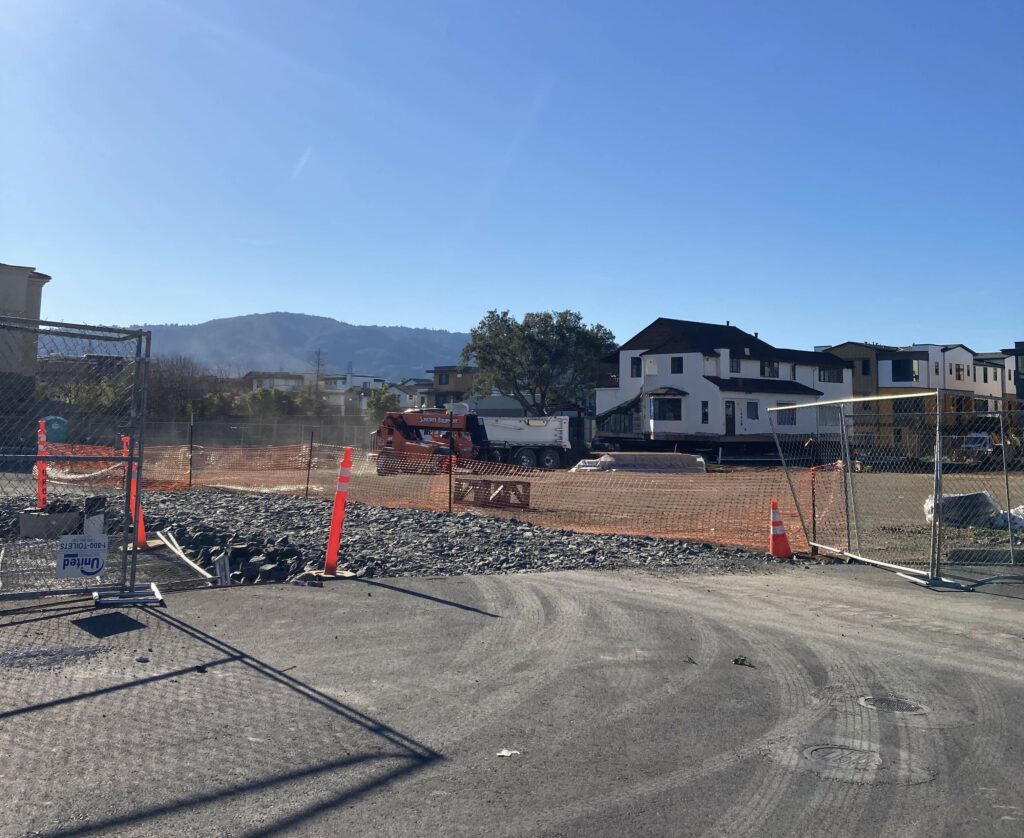 "The Junction offers the vibe we seek as we selectively grow our brand," Ruzicka said in a statement. "We look forward to expanding our service to the residents of Los Gatos and beyond in this exciting new location that will showcase authentic, independent purveyors who are similarly dedicated to quality and experience."
MB Partners is planning to open a French and Italian "Mentone" restaurant, similar to the one Kinch opened in Aptos, as well as a second Manresa Bread bakery.
The first location is known for its lines that can stretch out the door onto North Santa Cruz Avenue.
The company has also promised a third option for future North 40 residents and visitors, although what it will be remains a mystery—for now.
Capobres says they had originally tapped Kinch's expertise for what to do with the ground-floor retail space below Eden Housing's affordable multi-family structure, called the Market Hall.
"We engaged them to help us come up with ideas on what we could do with Market Hall," he said. "We worked together on that for literally years."
Capobres cautions that there's still plenty more hurdles to clear.
"They've got to get building permits from the Town of Los Gatos," he said. "We're both pretty confident that we're going to be able to get to a final lease sometime next year."
And the economic climate isn't exactly the most favorable at the moment.
"There are some headwinds, for sure," he said. "I'm just super excited that we're able to take the next step forward."
In addition, Harmonie Park continues to make progress on plans for Market Hall, which Capobres envisions as offering a variety of food and beverage options, similar to departments at a grocery store.
"It's a big space, and you can kind of mix and match (grocery and food and beverage)," he said. "We're still intending to do that."