It's hard to fathom that Daniil Gorshkov only started wrestling in his sophomore year. Despite getting a very late start into the sport, the Los Gatos High senior is a contender to win league and section titles and contend for a top-10 finish in the state meet this season.
Gorshkov was the only Los Gatos wrestler to win his weight class (170 pounds) in the team's season-opening Chukchansi Invitational tournament at Madera South High on Dec. 3-4. He wasn't challenged in four matches, winning his first and last contests via pinfall, which book-ended a pair of majority decision victories.
Teammate E.J. Parco—who is ranked second in the section and 13th in the state at 132 pounds—also had a great result, competing up a weight class and finishing second at 140 pounds to the state's top-ranked wrestler in that division, Kimo Leia of Selma, 5-4.
The Wildcats' Peter Bowen also went up a weight class and took fourth at 134. Anthony Pavlov-Ramirez went 5-1 to take third place at 145, and Sergiy Nyzhnyk also had a solid third-place showing by winning five of six matches in the 182-pound bracket.
"We basically took eight guys and six medaled," said Wildcats coach Greg Varela, whose team left for Reno on Dec. 16 to compete in the Tournament of Champions, one of the most competitive events in the nation. "That was huge, we had some big wins and it was a confidence booster."
Coming up on three decades as a wrestling coach, Varela knows what he's doing. He took only two starters to the Webber Lawson Tournament at Fremont High the following weekend, knowing the grind that was to come. Starting in mid-December, all the top squads in the Central Coast Section embark on a brutal stretch that doesn't culminate until the CIF State Championships in the last weekend of February.
After the Reno TOC, Los Gatos basically has a dual meet and tournament every week for the next six weeks. As such, Varela has to find a way to get his starters an occasional break.
"We wanted to give them a weekend off (from Webber Lawson) where they didn't have to maintain weight so much," he said. "Let them rest their bodies and not let them have to be so disciplined because January is going to be a tough month. There's just no way around that."
Gorshkov is ready for the grind, especially after a club tournament season in which he competed in several national tournaments throughout the country which has prepared him to go out with a bang in his senior year. As a sophomore, Gorshkov took seventh in the Santa Clara Valley League Finals at 160 pounds.
In the Covid spring season, Gorshkov was in the same boat as everyone else, limited to a couple of dual meets. But the absence of a full season whetted his appetite further to continue to work hard and improve.
"During the Covid lockdown when we couldn't do anything, I realized wrestling was something I wanted to do beyond high school," he said. "I started to become a fan of wrestling and then the entire last club season I went through a bunch of national tournaments, which really showed me where I'm at and made me tougher."
Gorshkov is currently ranked second in the section and 20th in the state, though it seemed like he hinted that he was under ranked in the state.
"My goal this year is to win CCS and be in the state semifinals for a top three, four finish," he said. "I expect a lot out of myself, but I also want to have fun because when I'm out there on the mat, I'm doing what I enjoy the most."
Despite winning his weight class at the Chukchansi Invitational, Gorshkov said he took equal—and perhaps greater—joy in being at the tournament with all of his teammates. After all, it had been two years since the team got to compete at a tournament together.
"Just being there with my teammates and coaches and being able to watch and help each other out in the matches was a real positive experience," he said.
Born and raised in Russia, Gorshkov's family immigrated to the U.S. the summer before his freshman year. Having competed in judo for a couple of years, Gorshkov had no intention of doing wrestling once he enrolled at Los Gatos. However, after hearing about a judo group on campus, Gorshkov went in search of the individuals only to end up in the school's wrestling room.
Gorshkov and Varela had a short conversation which eventually led to Gorshkov trying out for the team.
"He never left and those other (judo) guys moved on," Varela said. "So it was kind of a fluke we ran into each other, but he ended up staying and we're glad to have him. Daniil didn't make CCS as a sophomore and since then has put in the time in practice, weight-lifting and has been a sponge and a real student of the sport. Now here we are 2 ½ years later and he's ranked in CCS, winning tournaments and now looking to wrestle in college."
So much so that Gorshkov isn't applying to any colleges that don't have a wrestling program.
"I want to keep going with this because I think I still have a lot to improve on and can get better," he said.
Gorshkov said he likes to keep the pace of a match up and always has a goal to be superior physically at the end of a match compared to his opponent.
"Our conditioning here is great with coach Greg," he said. "So I'm usually feeling really good at the end of the match when the other guy is tired. I love everything about wrestling. It gives me a purpose, it gave me friends, mentors, the feeling of victory."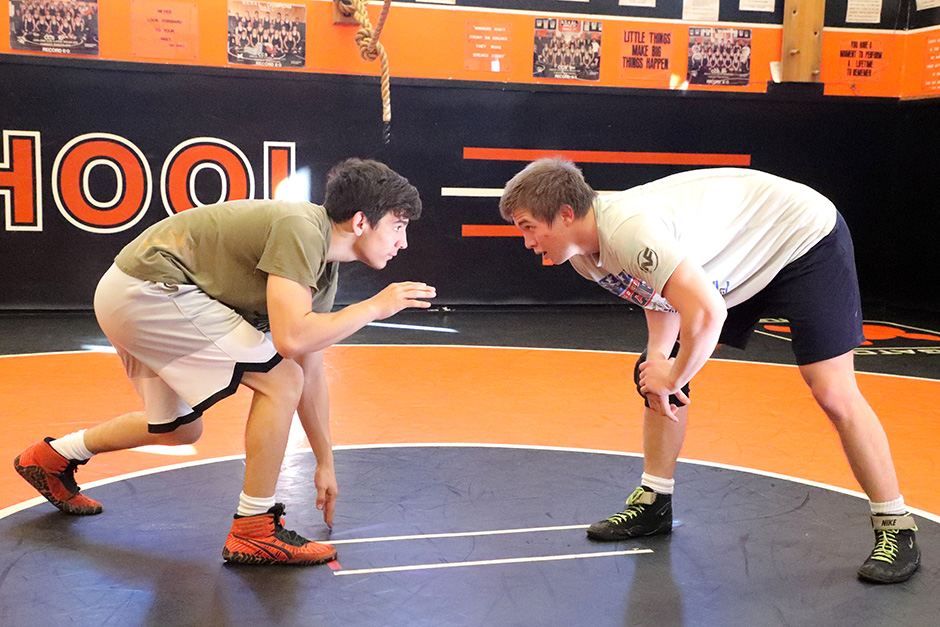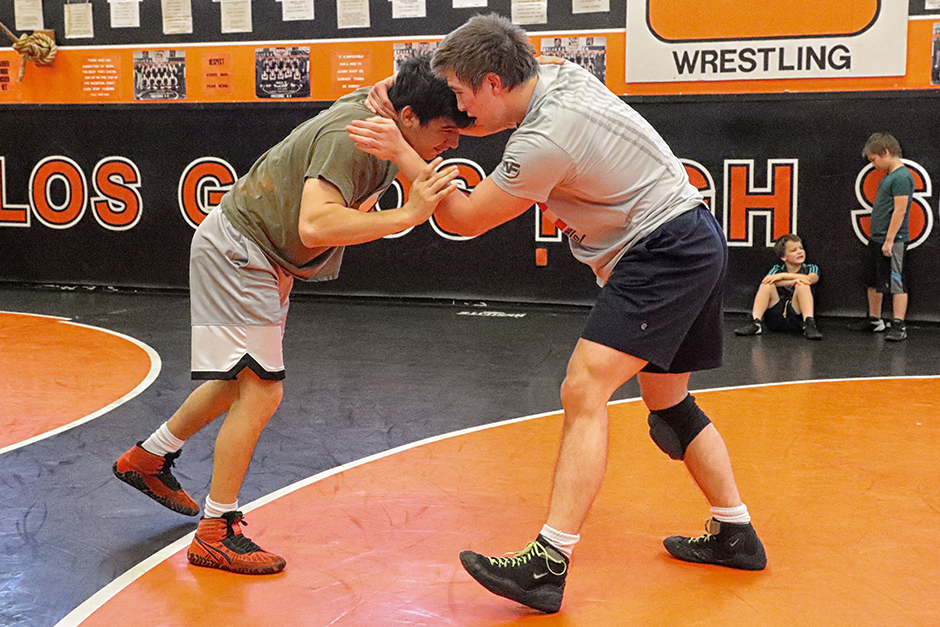 Sports editor Emanuel Lee can be reached at [email protected] and (831) 886-0471, ext. 3958.