On Nov. 7, Town Council members debated the merits of rezoning areas where homebuilding is meant to occur.
The meeting kicked off with an item that took 40 minutes, even though it had already been debated and approved at a prior meeting (it needed to be reaffirmed due to a technicality).
Los Gatos is among a dwindling number of municipalities in the Bay Area that haven't been able to get the stamp of approval on their housing element from the California Department of Housing and Community Development.
In order for the Town to fall in line with the law, it must not only submit a plan of where it will allow houses, apartments, condominiums and mixed-use developments of various sorts to spring up, but it also must change zoning rules to make sure this can actually happen.
Already the Town has run into trouble, because the Housing Element it approved, last January, didn't meet the State's criteria.
However, in the meantime, several developers submitted applications and pre-applications, meaning they can argue the rules that were in-place at the time should still apply to their projects.
If Los Gatos fails to rezone by Jan. 31, there will be a whole new set of potential issues.
Housing elements—as part of this "sixth cycle" of the Regional Housing Needs Assessment process—are required to comply with current state housing element law by that time.
"State law has changed significantly since fifth cycle housing elements were adopted, and it would be unlikely that a fifth cycle housing element would substantially comply with current state law," notes the Association of Bay Area Governments in an explainer. "If a sixth cycle element has not been adopted by the due date, the housing element would likely be out of compliance with state law until a complying sixth cycle housing element is adopted. There is no grace period, even for the period when a housing element is being reviewed by the Department of Housing and Community Development."
However, HCD approval isn't required for a housing element to be found substantially compliant.
Municipalities are allowed to adopt findings explaining why its housing element passes muster.
But Los Gatos' Council members have been hearing from residents that there is just too much risk involved in not gaining the HCD seal of approval.
The Town's development standards aren't "null and void" if the housing element is not in "substantial compliance" with state law, ABAG notes.
However, under the "Builder's Remedy" rule, the Town might be forced to approve an eligible housing development, even if it doesn't comply with local development standards.
Still, Councilmember Matthew Hudes raised questions about the rising "buffer" of additional predicted housing opportunities, suggesting the current figure is now nearly 50% higher than the 1,993 Los Gatos is required to plan for.
During the meeting, however, the Town confirmed some of this is because the Town's consultant thinks she's figured out a way to double-count units that were included during the previous cycle.
And it's not clear that HCD will roll with this analysis.
Staff noted it spoke with the housing ministry earlier in the day and had to field questions on this very subject.
'We're going to put ourselves at risk for not getting our Housing Element certified on-time'

—Councilmember Rob Moore
The vote to create an "overlay zone" to facilitate this special housing element rezoning saw Hudes make a motion (and vote in support), with Vice Mayor Mary Badame abstaining, and Councilmembers Rob Rennie and Rob Moore, along with Mayor Maria Ristow, also in support.
However, when it came to actually changing zoning, margins were thinner.
For the item featuring the vast majority of potential sites, Hudes came out against this rezoning, suggesting the fact that the Town hadn't considered the effect of density bonuses coming into play meant it was just too environmentally risky to proceed—despite it being an implementation program in the General Plan.
Town Manager Laurel Prevetti said it's not typical for a municipality to make long-term land-use decisions based on density bonuses.
After all, she noted, HCD wouldn't let communities decide to build fewer homes just because they were able to imagine all the development that could be possible.
Badame abstained, while Ristow, Rennie and Moore voted to support.
For the next round of rezoning, Badame recused herself, because of where she lives.
This concerned the Los Gatos Lodge and Alberto Way sites. In this case, a pre-application and a full application have already come in.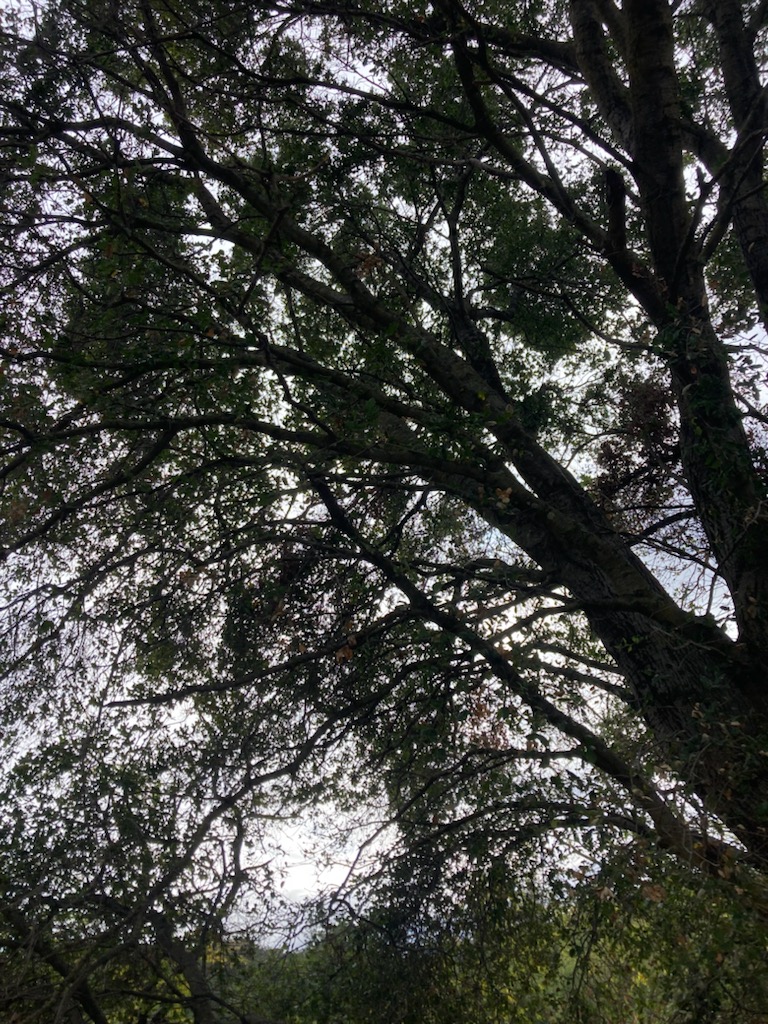 But Hudes wasn't about to give his thumbs-up—at least not until HCD shows its hand, in December, with an official letter on Los Gatos' most recent Housing Element submittal. So, he opposed the motion, which passed 3-1.
Then, it was Councilmember Moore's turn to dip out, due to his living quarters' proximity to the next sites (15300, 15349, 15367, 15405, 15425, 15480 and 15500 Los Gatos Boulevard).
But in this case, Hudes said he thinks the targeted locations for housing are actually appropriate places for residential growth, so it passed 3-0-1, as Badame, again, abstained.
Ristow left for the next item, the 72-unit proposal (which the Town is counting as 16 units, for now) at the United States Post Office site, at 101 S. Santa Cruz Ave.
The difference in units is because the developer has said it will invoke the Builder's Remedy.
Planning Manager Jennifer Armer said there's no recommended change in height—between the 2020 zoning levels and what's proposed in the Housing Element Overlay Zone—as the Town already allows buildings that are 45 feet tall downtown.
The overlay zone will only allow for a handful more units (beyond what's possible under the current Housing Element), if the mixed-use plan for the site falls through and a project is resubmitted.
Rennie and staff struggled to figure out why the developer thinks it will be able to generate 72 units on that property, even with generous new laws coming out of Sacramento.
"I don't like their current application at all," Rennie said. "Doing this rezoning, I'm failing to see really what it changes very much."
Rennie made a motion to delay rezoning of this parcel until it's clear the property will be needed for the Housing Element to pass.
Hudes seconded the motion.
This resulted in Moore sparring with Rennie.
"It is really, really disappointing to me," Moore said of Rennie's approach. "We're going to put ourselves at risk for not getting our Housing Element certified on-time, which is the biggest push that we have heard from our community."
With Rennie joining the more conservative voices on Council, the tables had turned; Moore was left out in the wind, as Ristow had recused herself.
The zoning approvals introduce ordinances, which will later have to be affirmed.