Firefighters were battling a fire at a three-story commercial structure at Knowles Drive and Dell Avenue, along Los Gatos' northern border near the Netflix campus, this morning.
Crews headed to the 50,000-square-foot building just after 10am and had trouble finding the flames because the building was so big, said Capt. Justin Stockman of the Santa Clara County Fire Department.
"They made an aggressive offensive attack on the structure," he said. "After about 10 or 15 minutes, the incident became so significant that we had to pull our firefighters out and go to a defensive mode."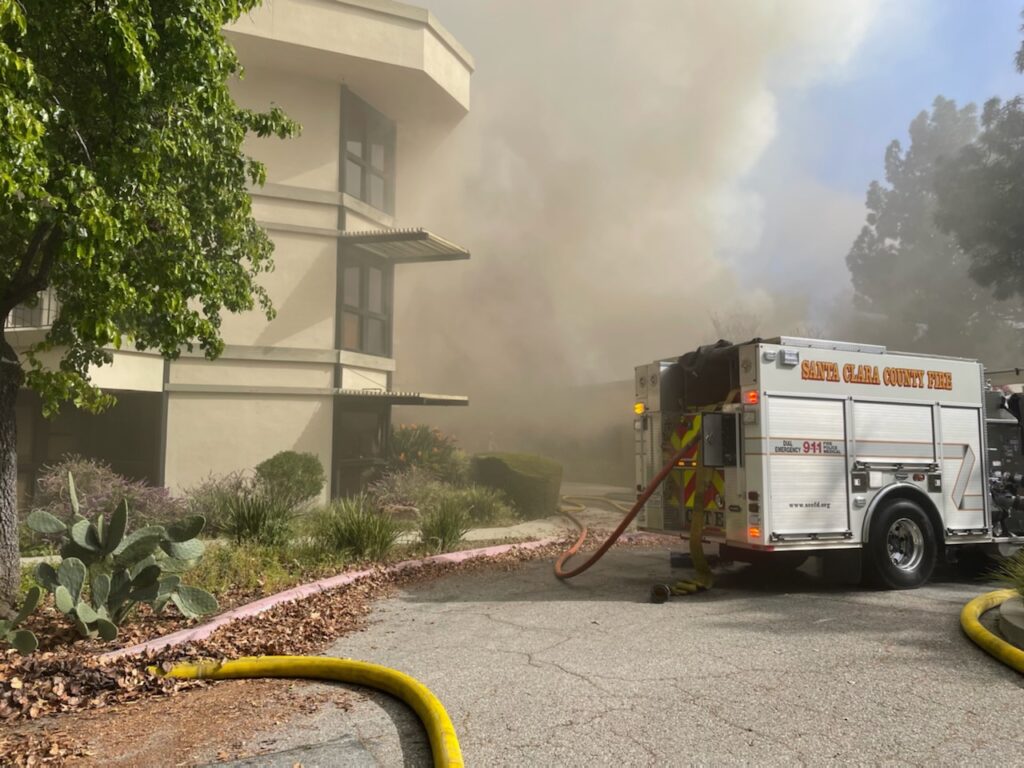 As the blaze continued to grow, smoke could be seen from the East San Jose hills and authorities closed streets in the surrounding area.
Before noon, fire officials said neither the Aventino Apartments nor Netflix campus were under threat.
"This incident is going to be extended," Stockman said of the fire that was expected to consume the entire building. "It is heavily involved and there is still a tremendous amount of burnable material present."
SCCFD officials expect to be fighting the fire into the evening.
The City of San Jose Fire Department, Campbell Police Department and Fire Associates of Santa Clara Valley were also on scene.
The cause of the blaze is under investigation. Authorities urged the public to avoid the area.
(Photos courtesy of Santa Clara County Fire Department)