Kimberly Kay, 47, says ever since she jumped into the dramatic arts while a student at Alta Vista Elementary School in Los Gatos, theater has been a constant in her life.
The Campbell resident is now gearing up to play Susan in South Bay Musical Theatre's production of the Stephen Sondheim musical "Company"—which was delayed by the pandemic.
"I love Sondheim," she said, reflecting on the writer's Nov. 26, 2021 death—news of which arrived while they were preparing the musical. "We actually took a few minutes at the beginning of rehearsal to talk about what Stephen Sondheim means to us."
Kay got her start singing with the Alta Vista glee club; because she was a shy child, her mother put her in a summer theater program.
"I really loved it," she said, noting she got to play a munchkin in the Wizard of Oz. "All of my lines were rhyming couplets. It was hilarious."
Students learned how to make props, practice acting and even work on stage combat.
Next, Kay participated in a haunted house through the Kirk Community Center in San Jose.
And she was an ensemble player in "Guys and Dolls" with the San Jose Children's Musical Theater.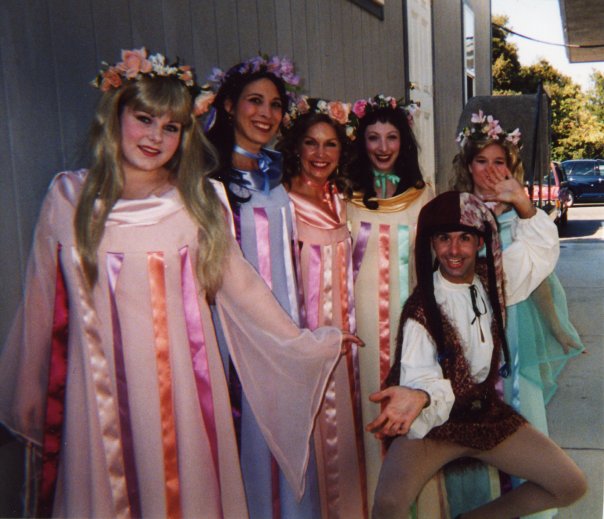 When she was asked to play a key role in the troupe's production of "Bye Bye Birdie," she was thrilled.
"It does feel like you've been entrusted with something, and that's a really gratifying feeling," she said. "Someone looked at you and said, 'I think you can do this.'"
Kay remembers how she felt ready to take on the ingénue part, after singing in choir in her middle and high schools.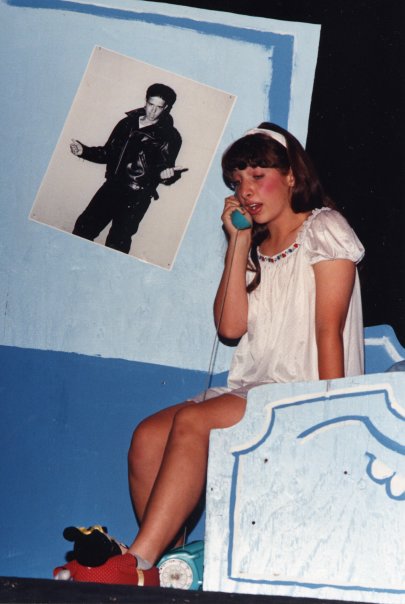 While at Leigh High School, Kay got an ensemble role in "Carousel," and a featured part in "Kiss Me, Kate."
But by this point, she knew she loved theater but didn't want to do it as a career.
"Auditioning is terrifying," she said.
However, she ended up majoring in English at UC Santa Cruz, where she did plays with a student group.
She kept doing theater on-and-off, but eventually let this passion lapse.
But after a five-year break from the stage, Kay began acting in community productions again in 2002.
"What I discovered is, 'Wow, I'm sad when I'm not doing theater,'" she said, adding it was gratifying to return. "The wonderful part about doing community theater is the community part."
That year she participated in every show the Saratoga Drama Group (now called South Bay Musical Theatre) mounted.
"Lovely people become your best friends," she said. "I've continued to be involved in that particular group off-and-on."
But she's also been in shows with West Valley Light Opera and the Sunnyvale Community Players.
One of her favorite roles of all time was playing Mrs. Olsen in "Promises, Promise," where she got to tell off a jerk of a CEO.
Another was getting to play Patsy in Theatre in the Mountains' (along Summit Road in Los Gatos) production of "Spamalot," a part usually played by a man.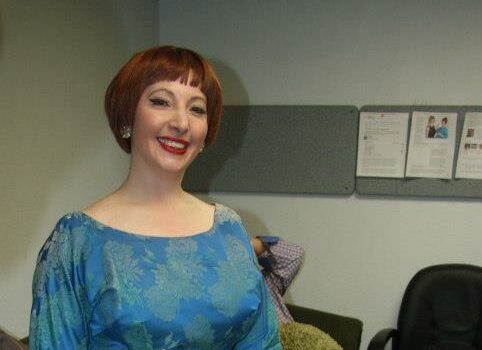 Kay says the 1970s era of "Company" is a pleasure to explore, particularly in a world crafted by Sondheim, who she says was just so intelligent.
"He has a lot of insight into human nature," she said, adding that because of the pandemic delay, the man who played her husband was promoted to play the lead (he'd moved away). "I've had the revolving door of actors."
She says they're finally ready to open the curtains on the show, which probes the human condition—and our need for interaction.
"I think it's really wonderful to look again at our relationships," she said of the subject matter. "This cast is a really talented group. It's been an honor to work with them. Anyone who comes to the show will be impressed."
South Bay Musical Theatre's "Company" runs Sept. 24-Oct. 15. Opening night is Sept. 24 at 8pm at the Saratoga Civic Theater, 13777 Fruitvale Ave. in Saratoga.