Back in the late '90s when Kim Malek worked at Yahoo! in Mountain View, she learned to surf in Santa Cruz—one of her fondest memories—and hung out amid Los Gatos' cute shops.
Now, after launching one of the West Coast's most in-demand ice cream chains, rolling out 30 Salt & Straw locations with her cousin Tyler, she's returning to the town of cats to open #31.
"I would go to Los Gatos and walk the streets and go shopping—and dream of even living there one day," she said, reflecting on what their latest expansion means to her. "It's an honor for sure."
For the past few years, the duo has been growing their influence throughout the Bay Area. They've produced ice cream flavors that tap into the work of local entrepreneurs and artisans, such as bean-to-bar chocolate maker Dandelion Chocolate and Oakland-based Don Bugito—with whom they've crafted "Creepy Crawly Critters," a menu item featuring chocolate-covered crickets.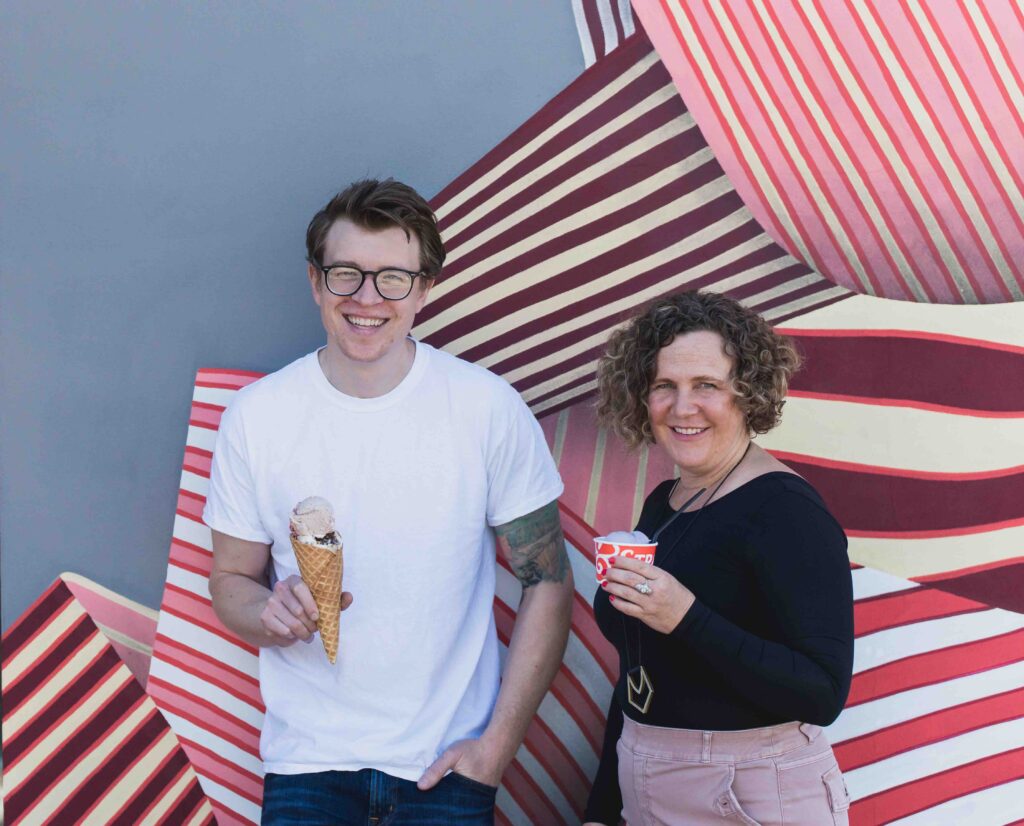 Salt & Straw plans to have its 50 University Ave. storefront in Old Town, ready to go for summer.
It will be the company's second South Bay location—they're already in Westfield's Valley Fair mall.
And Los Gatans may have sampled some of the quirky and creative Salt & Straw creations at the downtown Palo Alto locale or in Burlingame, up the peninsula.
"I hope people are familiar with us," Malek said, adding she sees each new shop as a chance to help contribute to the vibe of the surrounding neighborhood. "I have a hunch we'll meet a lot of new people."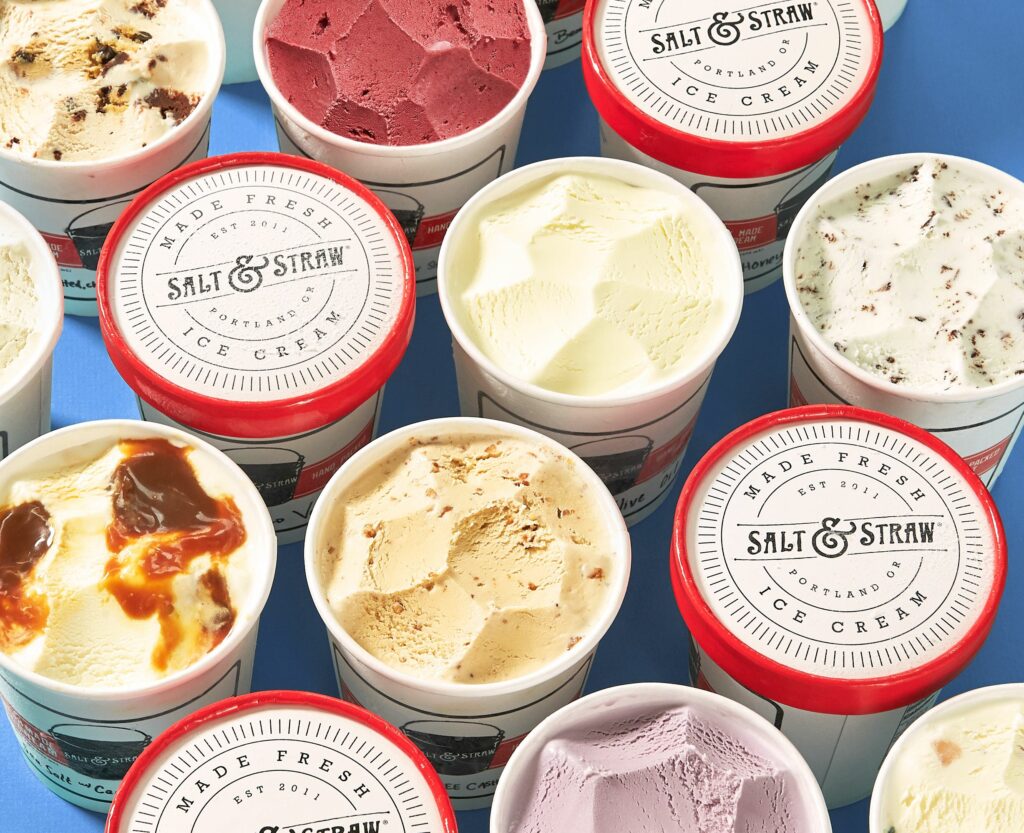 While Malek, who serves as CEO, spent most of her adult life in Portland—and recently took a surf trip up to Ucluelet on Vancouver Island—she says she's forever been shaped by her Silicon Valley days, back when she led an auctions group for Yahoo!
How could you forget going to retirement parties for 20-year-olds, for example, after all?, she remarks.
"That was before the whole bubble burst," she said. "It was a funny time."
After the hypergrowth of the pandemic, the Valley is now experiencing a new pull-back, with Crunchbase News estimating more than 77,000 American workers have lost their tech jobs in 2023, so far.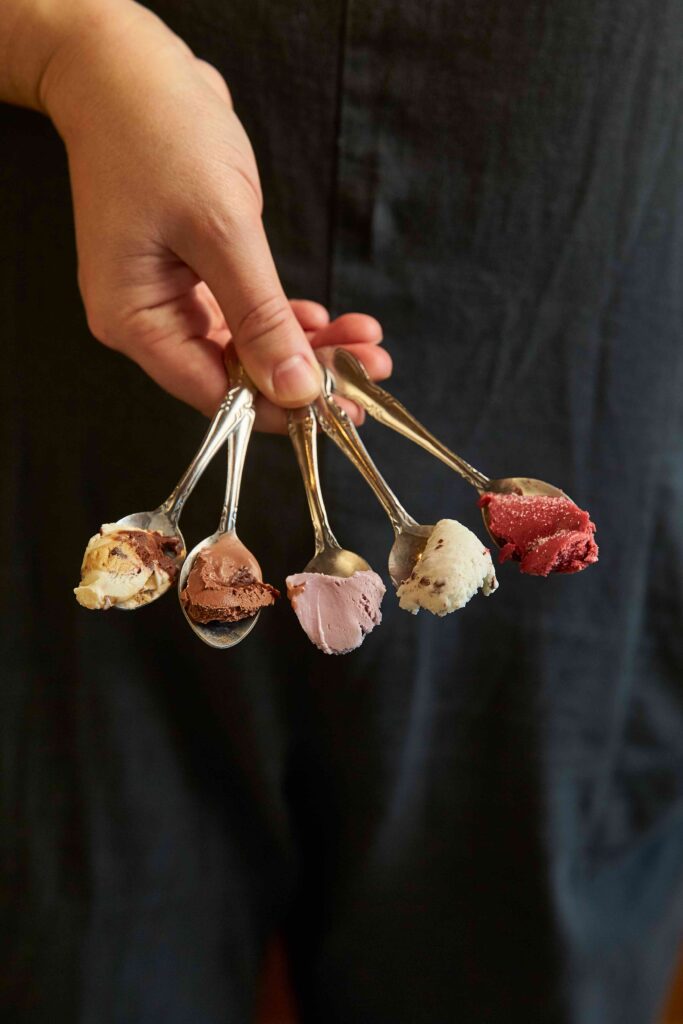 But Malek doesn't seem phased. She believes they've succeeded as well as they have by emphasizing the real over the digital.
"For me it's all about this passion for getting to know local neighborhoods and communities," she said, adding the unusual flavors give people in the famously-long lines something to chatter about. "You'll rarely see people on their phones."
And wedding proposals have even occurred in the queue, she adds.
Malek is reminded of how Salt & Straw's fourth store, just a few blocks from the ocean— on Venice's world-famous Abbot Kinney Boulevard—became a legitimate gathering space for social media company employees, influencers and service industry workers.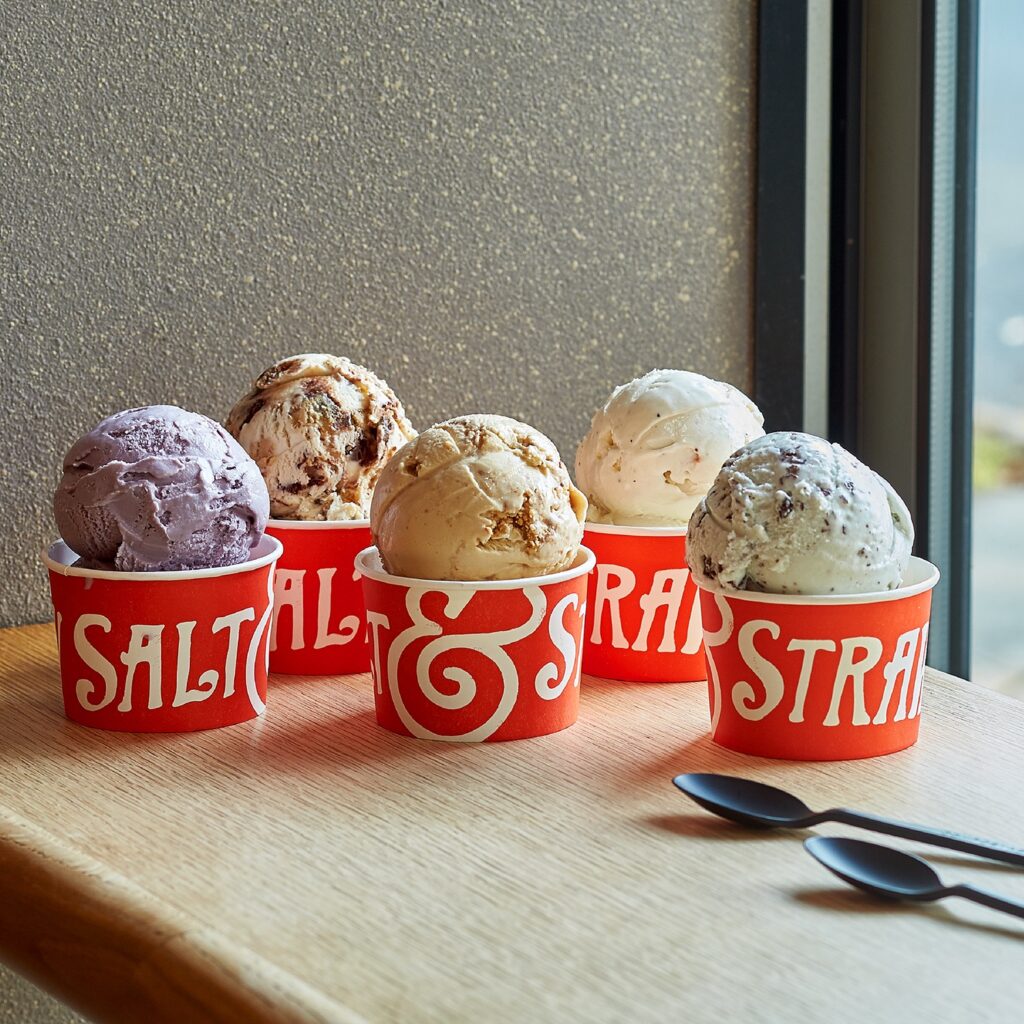 For Los Gatos, she promises wooden finishing and custom light fixtures—provided they can get their paperwork squared away with the Town.
"In addition to our innovation, and our ever-evolving menu, we build a really beautiful shop environment that we hope is transportive," she said, of the bespoke nature of their operation. "We spend lots and lots of time training our team."