A week after primary elections were held to decide which two candidates would face off over who will represent the 28th District in the State Assembly, Los Gatos Mayor Rob Rennie finds himself on the outside looking in.
So far, he's in third place with 23,640 votes, compared to 30,623 for retired Santa Cruz County Clerk Gail Pellerin, 28,535 for Monte Sereno councilmember Liz Lawler, and 9,091 for UC Santa Cruz student Joe Thompson as of June 14.
And while these are only partial results and the final results won't be certified until July 15, Rennie is currently 4,895 votes behind Lawler, with 25.7% of the vote.
Lawler and Pellerin attracted the support of 31.1% and 33.3% of those who cast ballots, respectively.
Lawler, the lone Republican in the race, said she's "humbled and honored" at the "overwhelming support" from voters.
She says she's pleased to see her outreach efforts pay off.
"I truly care about our residents and listen to their needs and concerns," she said. "Our voters are tired of what is happening in our state and want change."
Pellerin said she went in with no expectations and prepared two statements—one for if she lost, and one for if she won.
"This has been so incredibly rewarding—and a great learning experience," she said. "I'm super excited about where I stand right now."
As a former clerk, she knows she shouldn't count her chickens before they hatch.
And she also says there's room for improvement in the voter-participation department.
"I suspect we're going to be in the 30% area," she said. "I'm trying to figure out why people don't vote. It's something that frustrates me."
Pellerin trounced the pack in Santa Cruz County, scoring 54% of the tally among Santa Cruz County voters. However, she's behind both Lawler and Rennie in Santa Clara County.
Thompson, a Starbucks labor organizer who helped usher in a new wave of California unions at the coffee giant, says he's now endorsing Pellerin.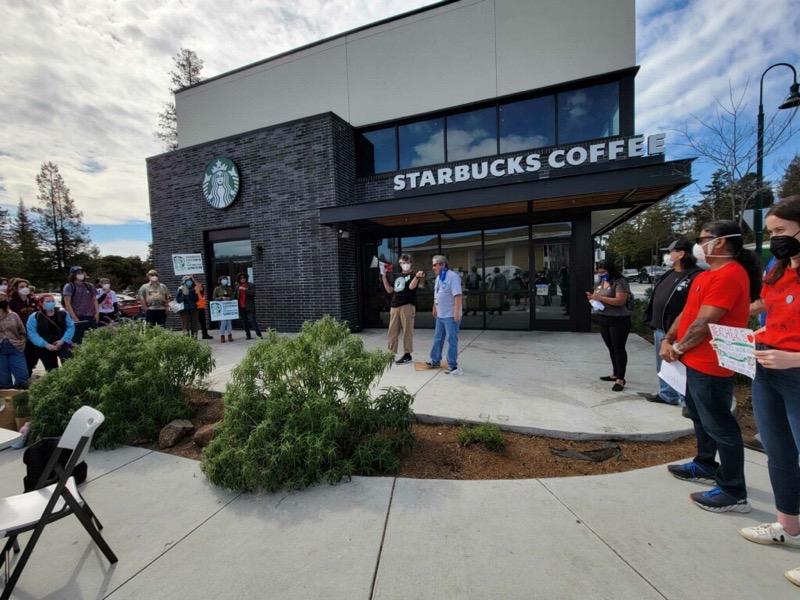 "Although I am disappointed in the outcome of the race, our movement continues," he said. "With raising less than $20,000 we received 10% of the vote and I couldn't be happier with our campaign, the supporters that we engaged and talked to, will be supporters for years to come."
He says voter turnout was way too low, but added he believes he was able to engage citizens who will continue to be supporters for years to come.
"This campaign has ended but there will always be a place for our movement to grow stronger," he said. "Our democracy works best if we all participate."
Lawler now faces the uphill climb of trying to siphon off enough of the 2/3rds of the votes that went to Democratic candidates, if she wants to make it to Sacramento.
"I believe our residents ultimately know what it will take to achieve positive change and that means voting for who they believe is the best candidate for that change, regardless of party," she said.
The final round in the contest takes place on Nov. 8, during the midterm elections.
For the latest election results, visit electionresults.sos.ca.gov/returns/state-assembly/district/28.