Water gushed onto the road in the 100 block of Hillbrook Drive when a pipe, made of asbestos cement broke, Thursday before noon, causing service disruptions to 34 homes, utility officials said.
At the time, 23-year-old Connor Gibson was hanging out in his room, when his dad rushed in to tell him about the liquid spewing across their street.
"Do you know what's going on?" his dad Phil asked.
"I have no idea," Connor replied.
A few hours later, after San Jose Water crews had brought the leak under control, authorities were saying the same thing.
"There's really no reason for it—it's a straight pipe," said Liann Walborsky, the utility's director of corporate communications. "It was installed in 1962. Sometimes it just happens."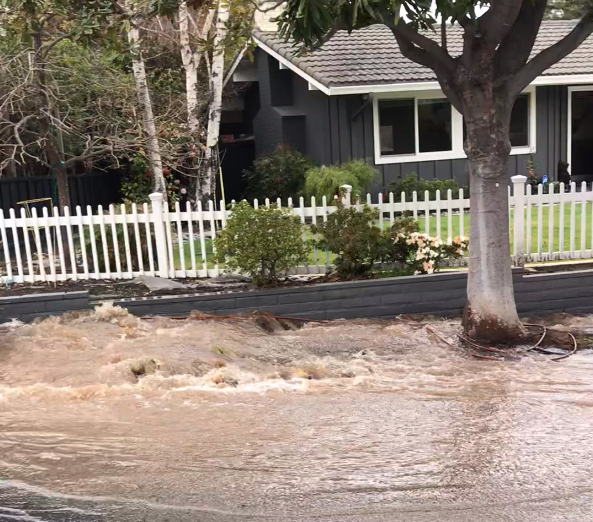 Connor described the scene he found outside his front door around 11:20am—after throwing on a T-shirt and grabbing his flip-flops—as "like a river."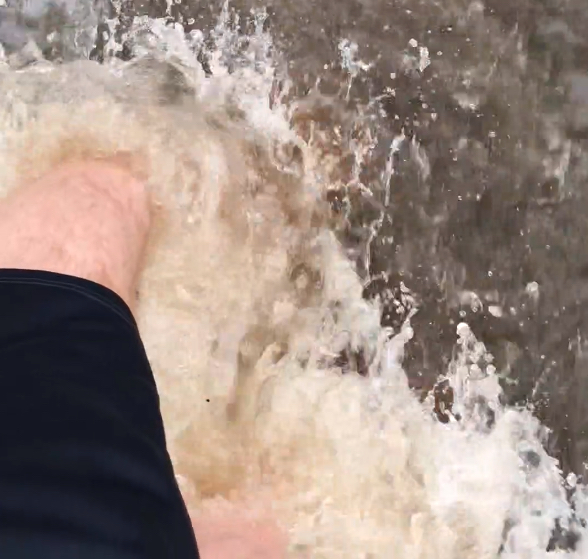 "It only ran for two or three houses in length, before it got to the two big storm drains, but it was pretty crazy," he said. "Most of the houses, I think, got away just fine. But there was one house where it looked like it was pooling around—and into—the garage."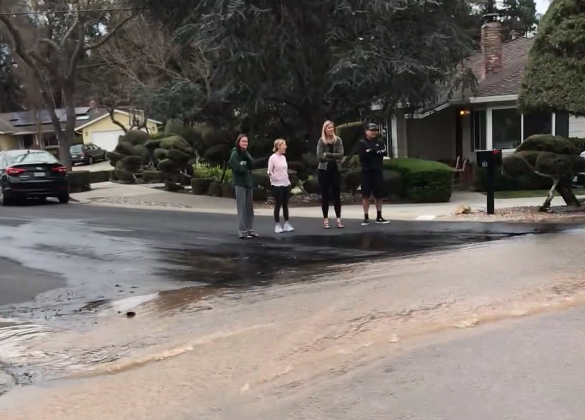 According to Walborsky, crews arrived around 12:30pm and had the flow stopped by 2:15pm.
Cleanup would take several hours, and the investigation into what happened was ongoing, she added.
"Nothing hit it," she said. "It just kind of burst."
Connor agreed with Walborsky's timeline, and confirmed the Gibson residence was without drinking water.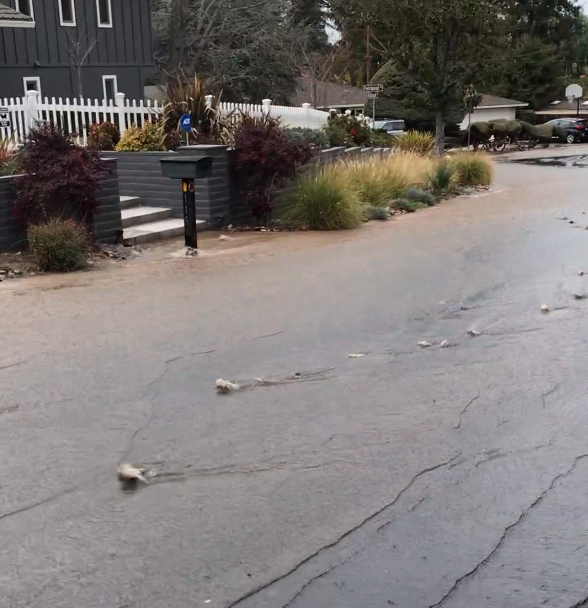 "There's nothing," he said, checking a faucet around 2:45pm. "Right now, nothing."
He said his dad had joked that, given the fact Santa Clara County is currently experiencing "severe drought" conditions, they should get a tanker truck and scoop up the wasted H2O in order to water the neighborhood's lawns for weeks to come.
San Jose Water replaces about 24 of its 2,400 miles of pipe, each year.