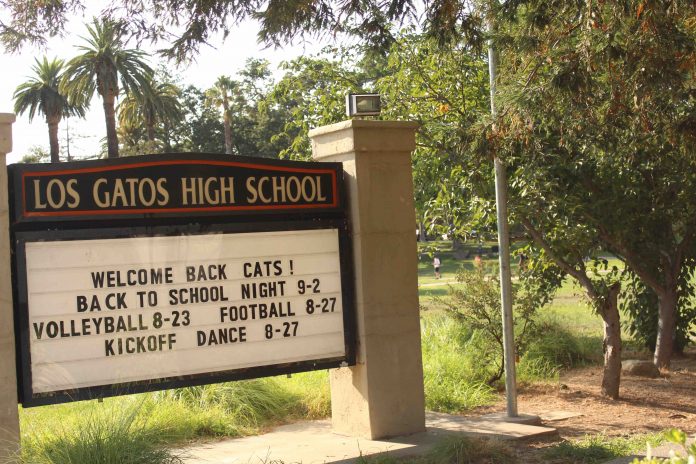 By the time the Los Gatos-Saratoga Union High School District held its first meeting since classes returned, Aug. 24, it'd already dealt with two coronavirus cases—a teacher and a student—one in Saratoga, and one in Los Gatos.
While demonstrating the publicly-available "dashboard" for trustees, Brian Safine, the district's director of human resources, said the school system was fortunate to have seen so few to date. And he began outlining how the district will identify and react to positive cases as they show up.
"When we get notice of a case, we need to inform everybody who is considered a close contact—which would be the teachers and the students in a classroom," he said, noting the district uses the Screener19 health-screening app to track for symptoms. "It also lets us know which campus spaces they've been in, so that helps us with the contact tracing, response and mitigation."
The district did rapid testing of staff in both positive cases. For example, the student, he said, was tested over the weekend and got a positive result by Monday. The district tested the female student's teachers, even though they'd been vaccinated (although, those tests were returned as "negative").
Because the goal, Safine stressed, is to "have schools open and back to normal as much as humanly possible, while we maintain safety."
But there's a cost each time a case shows up, he pointed out.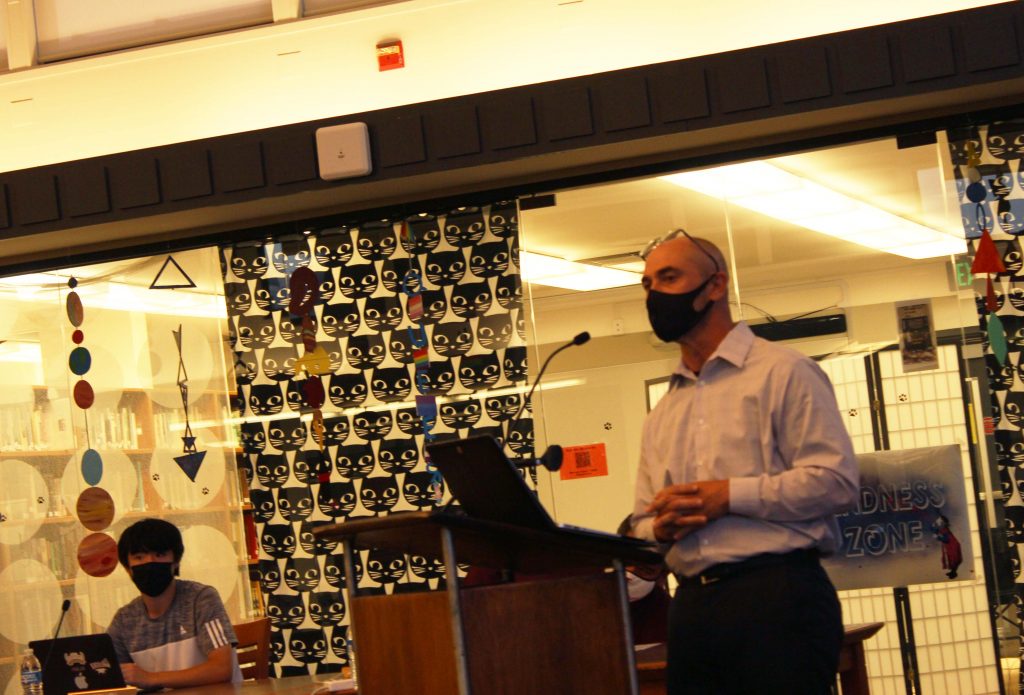 "It's going to consume about a half-day at the schools in terms of man and women power, to get messaging out, to make sure that teachers are cared for, that students are cared for, and that everyone is in the know about next steps," he said. "So, very time-consuming work, but important, obviously—and in the interest of student and staff safety."
In line with state rules, all students, aged 12 and up, are "strongly encouraged" to get vaccinated against Covid-19, but it's not mandatory, while teachers and staff will have to show proof of vaccination.
"We began our roll-out of that this week," Safine said, noting staff quickly responded when he shared details about how to attest to vaccination status. "In the first, I think, 20 hours that the message had gone out, we'd already had 100 staff members upload their vaccination records."
The HR director isn't too worried about having a large contingent of resistance on the payroll. After all, in a summer survey, 94% of staff (300 out of about 320 respondents) said they were already fully vaccinated.
"There has been great thirst for the vaccine in our staff, since very early spring," he said, adding for those who haven't gotten the jab or prefer not to say, the district is offering testing through BinaxNOW. "That is beginning this week."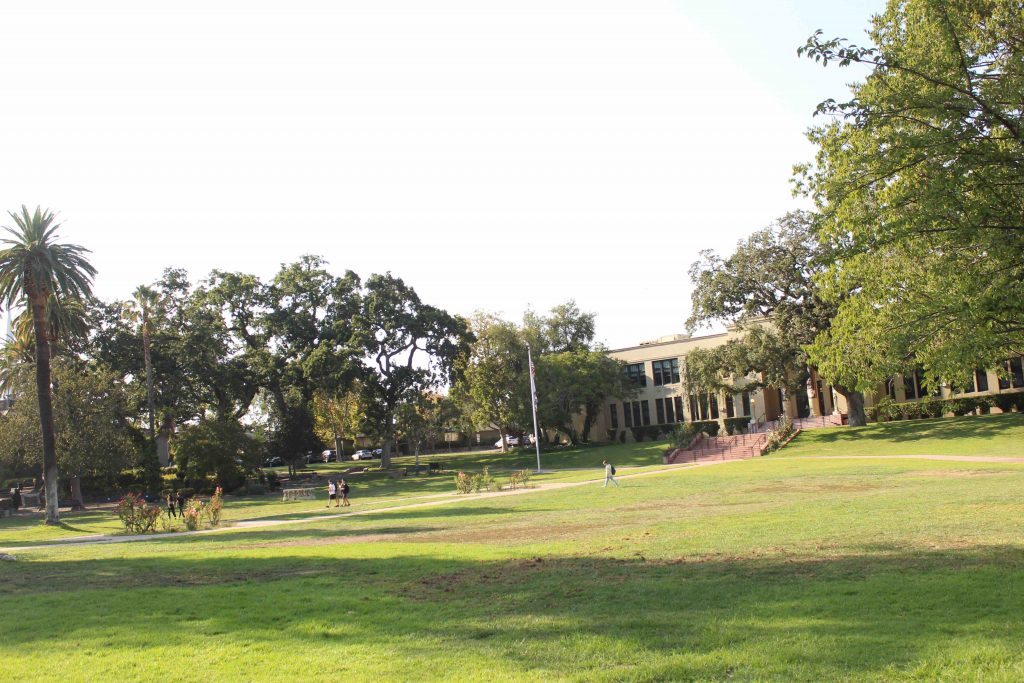 Unvaccinated students can be tested weekly, but it's currently not required.
"Our next step, for students, is to assess the vaccination status of students, via survey, and to offer weekly Covid testing of students, beginning next week," Safine said.
The district will host its first vaccination clinic Sept. 12 at Saratoga High School, to serve both high school communities, with the assistance of Safeway. "Realizing that so many people in the community are vaccinated already, we are adding a flu clinic, so folks can come for either the Covid vaccine, or flu vaccine."