Some of the most impactful ideas aren't minted instantly, but instead simmer, as necessary ingredients are added, one after the other.
So, it went with the emergence of a local charity that aims to support wildlife and communities in Africa.
Yes, it's true that 16-year-old fraternal twins Zoe and Mikaela Swanson went from tennis coaching to running the 501(c)(3) fashion nonprofit called Savanna Sisterhood after a family trip to Serengeti National Park.
But establishing the project wasn't something that came in a lightning-bolt of inspiration while experiencing a taste of life in the Maasai village of Mdori they went to, near the World Heritage Site in Tanzania.
Instead, it was a gradual progression that involved a change of perspective, careful research and a process of ferreting out trusted partnerships.
The girls are advanced tennis players who host classes for children as young as 6 years old, teaching the basics of the sport and help novices progress to a higher level.
"Zoe and I both feel passionate about female empowerment," Mikaela said during a recent Zoom interview from their home in Monte Sereno. "We hold free tennis clinics for kids."
'We wanted to do something that would impact others'

—Zoe Swanson, Savanna Sisterhood co-founder
During the Africa vacation, their freshman year of high school, they were thrilled to watch lions hunting and see the cute baby cubs roaming around.
"We were sitting in these sort of safari cars," Mikaela said. "At one point we saw a cheetah under a tree."
They noticed the goats in the area and were struck by how different the lives of the villagers were from their own.
"The tribe lives on the outskirts of the park," she said. "We got to see their family situations."
They were struck by the specifics of the daily routines of Maasai girls and women.
"It was definitely different from how I live," Mikaela said. "One girl's chore was to walk to get water in the very early hours, so she can take a shower and brush her teeth—whereas I walk 10 feet to my bathroom."
The trip was a nice break from the stresses of student life back in America, Zoe noted.
And they say there's no denying the thrill of seeing animals roaming on semi-desert grasslands.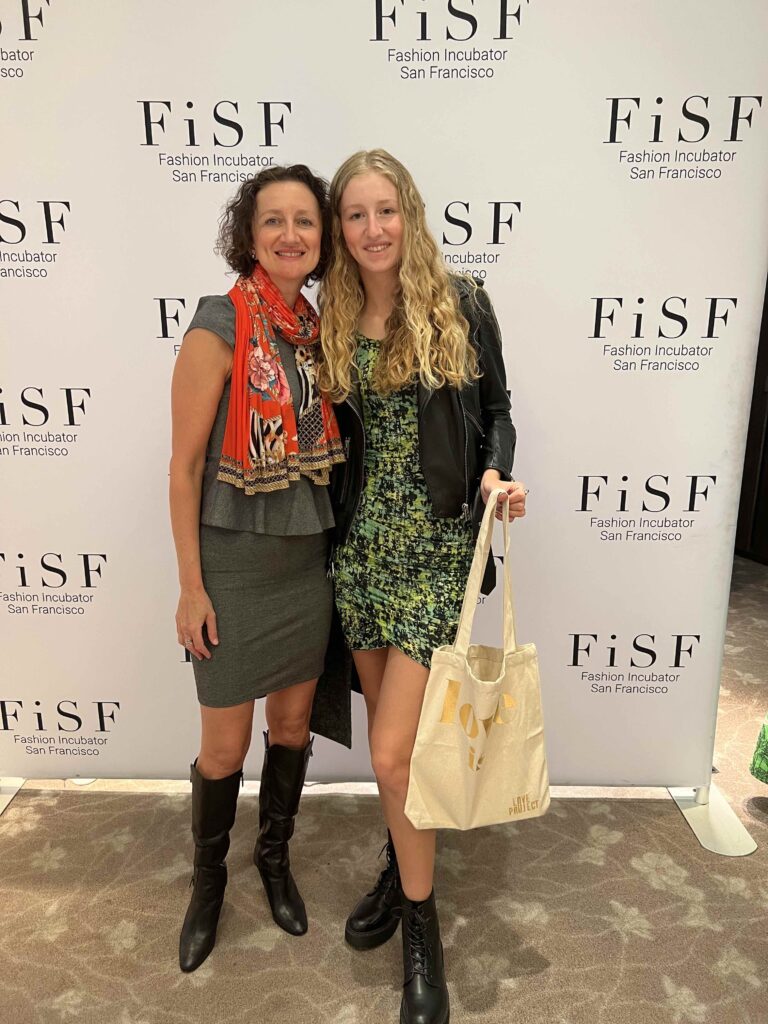 But the lessons of their cross-continent foray wouldn't fully sink in until later on.
They got the itch to help communities outside of the Los Gatos-Monte Sereno area, but weren't sure how to go about it.
"We wanted to do something that would impact others," Zoe said. "We wanted to tie-in the women-empowerment thing."
One day, their dad forwarded them an article about how the Maasai's traditional way-of-life has been threatened by climate change.
The piece told of how many Maasai had been forced to switch to herding goats instead of cattle, because of droughts brought on by climate change. Suddenly, the goats they'd seen on their trip carried a deeper meaning.
They read-up on Team Lioness, one of the first all-female ranger units in Kenya (Maasai women who protect traditional lands surrounding Amboseli National Park) and started to formulate a plan.
They decided to reach out directly to Chrissie Lam, an entrepreneur who left her corporate fashion job in 2012 to found Love is Project—after her own interactions with Maasai women—to sell jewelry from artisans around the world to raise money for development projects.
Mikaela says she was impressed Lam had appeared on "Shark Tank" and noticed the brand had racked up co-signs from celebrities like Anne Hathaway and the women of ABC's "The View."
They came up with an arrangement where they could sell the bracelets and direct the money to the organizations they care about—specifically Team Lioness, and the Sheldrick Wildlife Trust, an anti-poaching foundation in Kenya.
"We have a lot here in Los Gatos," Zoe said. "We have a great life. But I wanted to do something that could affect others."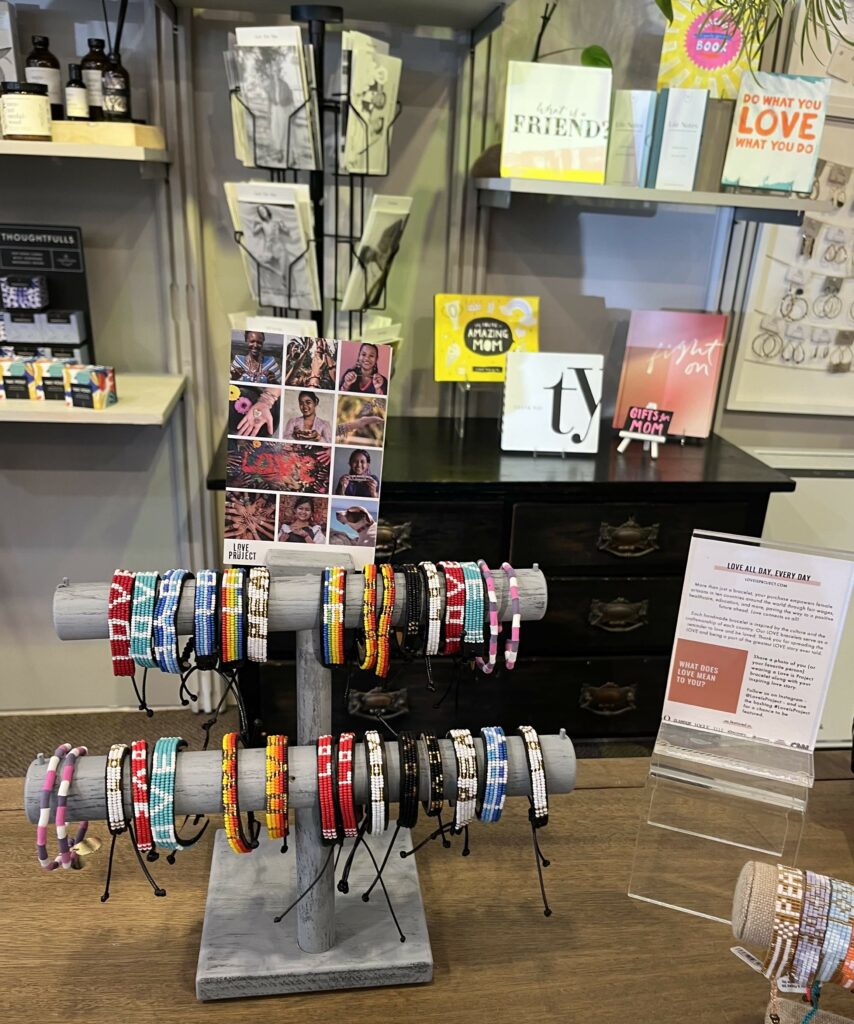 They built an ecommerce platform and filed the paperwork with the California Secretary of State to become an official public benefit corporation.
"Over the summer, we actually had our bracelets being sold in Time Out Clothing," Mikaela chimed in, referring to the North Santa Cruz Avenue boutique.
They say they knew they were onto something when they got their first order for $200.
"We're hoping to expand our scope even more," Mikaela said, adding some online shoppers chose to purchase from their website this holiday season. "We are hoping to do some more awareness and advertising."
The money they raise is about more than providing income to artisans, it also goes towards supporting maternity education, protecting animals, gender advocacy in sports and sustainability projects.
"Now they have another source of income," Zoe said, explaining how selling jewelry helps empower women on the opposite side of the globe.
And they hope to one day be able to return to Africa to see the impact of their efforts.
To find out more, visit savannasisterhood.com.