The bodies of elite gymnasts take a beating, and Reese Drotar has the battle scars to prove it.
The recent Los Gatos High graduate and Level 10 gymnast has had four major surgeries in the last four years, three on her knee and the most recent on her shoulder. The injuries combined with Covid have limited Drotar's competition time in the last couple of years, but that didn't prevent Drotar from reaching her goals of competing for a premier Division I program.
Last November, Drotar signed a letter of intent with the University of Arkansas. She is part of the nation's third-ranked recruiting class for a program that will be a top-15 ranked team in the 2023 preseason rankings.
"It was a huge moment and definitely surreal," she said. "I felt like that was what I was working on and dreaming about for my whole life and for it to be finally happening and achieved was awesome."
Drotar initially committed to Cal in August 2020—another top-tier Division I program—before switching her commitment to Arkansas in April 2021. Overcoming injuries and making tough decisions in the recruiting process were some of the big reasons why Drotar felt every gamut of the emotional spectrum when she signed her letter of intent.
A member of Airborne Gymnastics, Drotar achieved Level 10 status in 2018. She claimed the all-around title at the 2020 Pacific Classic with a score of 37.025. Drotar also won the bars event with a career-high score of 9.800, which put her on the nation's top-100 list in 2020 on bars from My Meet Scores.
The bars and beam are Drotar's best events, and that's where she'll most likely make a contribution in her freshman year for the Gymbacks. Drotar said competing in the national championships and qualifying for the Junior Olympics in 2018-2019 has been the highlight of her career so far.
From an early age, when it was apparent her talent was exceptional, Drotar took part in the sport's Elite Program which consists of regional and national training camps designed to give the gymnast maximum exposure in front of college coaches.
By the end of Drotar's freshman year, college coaches had her on their radar. Drotar said Gymbacks coach Jordyn Wieber liked her leadership abilities and ability to pick her teammates up even when things weren't going well.
"She said I always keep positive through everything, especially since I've been through a lot of injuries," Drotar said. "And how I lead in other ways through my character and perseverance."
Gymnastics is equal parts sheer athleticism, technical refinement, artistry and elegance, and Drotar has worked diligently on all those aspects to incorporate in her gymnastics repertoire. Drotar also competed in several other sports growing up, but she decided to focus solely on gymnastics when she was in the fifth grade because she was already training 20 hours a week in the sport at that point.
She upped her training to 25 hours per week a couple of years later and holds to that amount today. As a result of all those hours of training in such a physically demanding sport, Drotar's body has taken a beating.
Drotar has torn all the major ligaments in her left knee, along with a hamstring and calf.
"Literally everything you can imagine, I've torn," she said.
While the most recent surgery was on her shoulder, it was the left knee that needed to be looked at by a renowned surgeon in Minnesota. Drotar's parents, Shannon and Jason, have provided unflappable support throughout Reese's career.
"They definitely played a big part in all this," Reese said. "My dad flew with me to Minnesota to find a surgeon who could get the treatment I needed. It was tough but I'm healthy again and working my way back. Now it's just a matter of getting all my skills back."
Drotar leaves for Arkansas later this month to get a jump start on training for her college career. The Gymbacks have a passionate fan base and averaged just under 5,000 per home meet last season.
"I'm very excited of where I'm going and couldn imagine myself going anywhere else now," she said.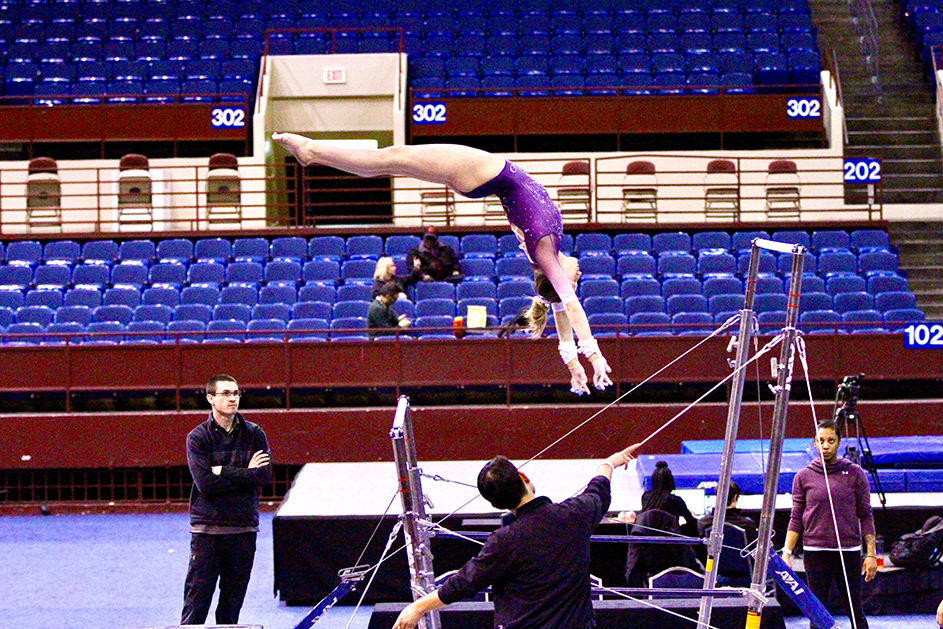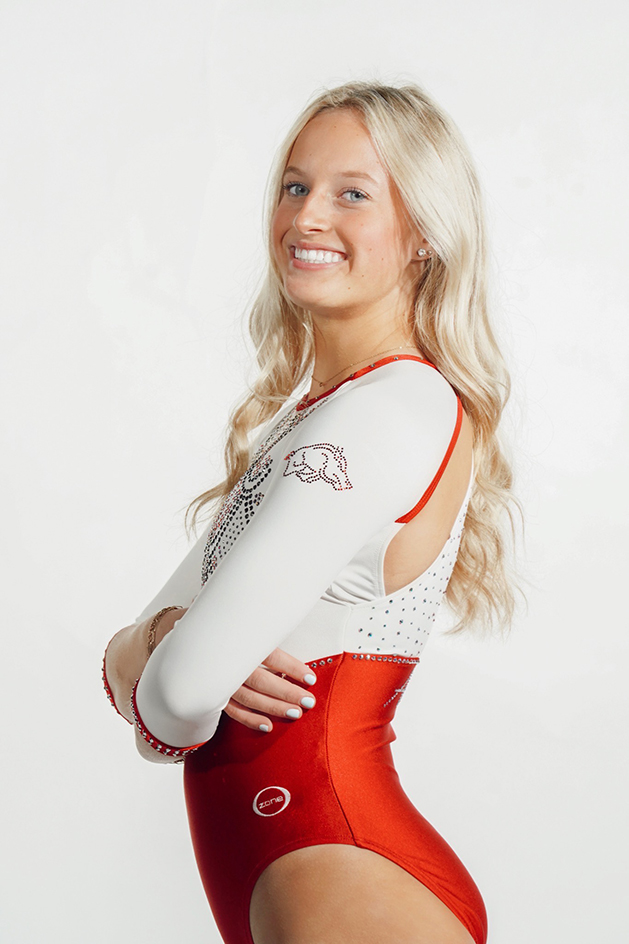 Sports editor Emanuel Lee can be reached at [email protected]