The music director of the upcoming 42nd Street Moon presentation of Stephen Sondheim's legendary "A Little Night Music" got his start in Daves Avenue Elementary School productions of "The Pajama Game," "Guys and Dolls" and "Annie Get Your Gun."
Daniel Thomas, 49, says those early years set him on course for a fulfilling artistic life.
"I think that really helped instill my love for the arts," he said, referring to how students were challenged to expand their skills by instructor Anita Nethercutt. "She insisted that the kids were capable of doing Broadway shows."
Thomas also serves as the executive artistic director for the San Francisco-based 42nd Street Moon, which has committed to producing every single stage show by Sondheim, the composer who counts nine Tony awards and Pulitzer Prize among his accolades and famously wrote the lyrics for "West Side Story."
But Thomas likely never would've risen to these heights had he not fallen for the stage at such an early age.
"I had a wonderful network of friends and school programs that were really robust—and gave us a lot of opportunities," he said, noting Nethercutt insisted on mounting the full version of shows. "That's not the exposure a lot of kids would get."
'You're Giving people the space to do what they're passionate about'

—Daniel Thomas, music director, A Little Night Music
So, when he began attending Los Gatos High School, he dove further into the arts, joining two different choirs, playing trumpet in the band and French horn in the orchestra.
Thomas enjoyed participating in high school productions of Oklahoma, Grease, No, No, Nanette and Anything Goes, but loved the social aspect, too, developing confidence, and learning teamwork and community-building skills.
"It's not just about being able to sing and dance and act," he said, recalling times when classmates had to overcome obstacles during rehearsals. "That's the time when you pull together and you work as a unit."
After high school Thomas attended UC Santa Barbara for music composition and at the beginning of his senior year joined the Santa Barbara Civic Light Opera, a professional theatre company with an impeccable pedigree.
He performed with them for four years, while also working full-time as the box office manager. This allowed him to get knee-deep in the weeds of the business side of things, as he looked after ticketing, subscriptions and other front-of-house elements.
But he found joy in this, too.
"It's different," he said. "You're giving people the space to do what they're passionate about."
Meanwhile, he got to perform in "Crazy for You," "My Fair Lady," "Evita" and "West Side Story."
"I was making a living in the arts," he said, adding he felt quite fortunate about this fact. "I came out of college and I was able to go right into that."
At that time opportunities in the arts abounded, he remembers.
"I never questioned my career path," he said. "I never worried about what I was going to do next. There were always things to explore."
His next professional adventure? Working as the general manager at Musical Theater West in Long Beach. Thomas even worked at Disneyland, singing in the Dapper Dans barbershop quartet, and playing accordion in the pirate band, in the New Orleans section of the park.
He also got to try his hand at musical direction.
But after 17 years in the Los Angeles area, Thomas and his pregnant wife were ready to try something else.
He scored a job as the director of operations at Los Altos' Peninsula Symphony in 2014.
"It was just kind of serendipitous," he said. "It was a big year."
But he says, after a year and a half, he couldn't help but jump at the chance to join the 42nd Street Moon team.
Thomas says he appreciated the professional theater company's original mission of tackling "lost" or "forgotten" musicals by people like Cole Porter, Richard Rodgers and Lorenz Hart, and George Gershwin.
42nd Street Moon's founding director was retiring, so the musical production house was going through a massive change.
Thomas was hired as the executive artistic director, while Daren A.C. Carollo was tapped for technical production duties.
"When we came in, we recognized that the goalposts had moved," he said. "They were still focusing on shows mainly from the '40s, '50s and '60s."
Under Thomas's leadership, the company shifted its mission—slightly—so the players honored not just the past, but the present and future, too.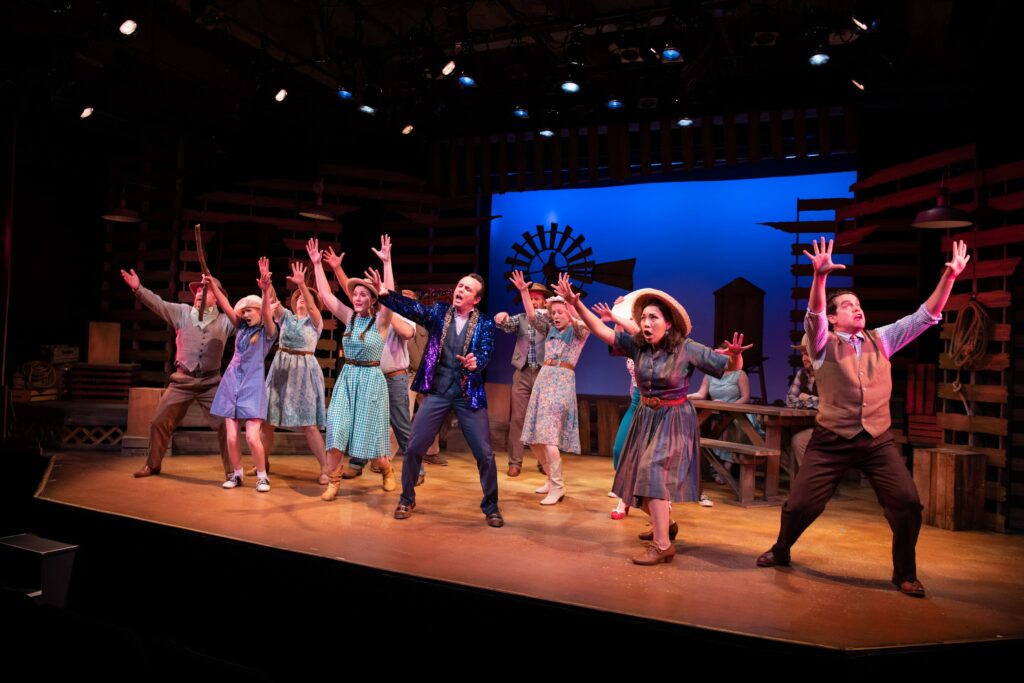 But he says they still want to make sure there's an overall cohesive feel to their program.
And while Nethercutt passed away in 2011, her influence on Thomas' life is still apparent—as 42nd Street Moon is planning to put on "The Pajama Game," his old favorite from Daves Avenue days.
"A Little Night Music" is a relic of the 1970s, itself based on an Ingmar Bergman film from the 1950s. 42nd Street Moon's production runs Nov. 4-21 at Gateway Theater in San Francisco.
"It's a comedy of manners layered on top of a sex farce," he said. "It happens to be one of my favorite shows."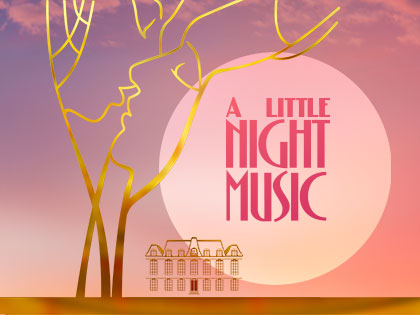 While many people know the musical for its song "Send in the Clowns," Thomas says he likes the intelligent interplay of textures.
"The whole score is very romantic and lush," he said. "The script is really, really funny."
The audience will get to see characters who discover things about themselves as the drama unfolds.
"It's a story of relationships and all of these interconnected people figuring out their relationships," Thomas said. "There's a newlywed lawyer and his former lover who he re-encounters, who happens to be having an affair with a married soldier."
He gleefully describes how, in a nod to the love-triangles, Sondheim scored a bunch of music based on 3/4 time—waltzes, polonaises and mazurkas.
Thomas says he loves how he gets to work in a field where both writer, producer and viewer get to experience this complexity brought to life, together.
"I think the arts is one of the few industries where both the creators and the end-users get to share in that moment," he said. "That kind of shared moment is just something you can't get anywhere else."