For Mark Kibort and Kent Kappen, iron sharpens iron.
The two friends spurred each other on in this summer's USATF Masters National Track and Field Championships in Missouri. Kibort, a 62-year-old Saratoga resident, won the gold medal in the decathlon in the 60-64 age division.
Kappen, a 51-year-old Los Gatos resident, took home bronze in the 50-54 age category. The event took place Aug. 27-28 in St. Charles, which is a 30-minute drive west of St. Louis. The decathlon isn't for the faint of heart.
Decathlon winners in the Olympic Games can make a case for being the greatest athletes in the world because of the variety of disciplines they have to excel in. For Masters athletes like Kibort and Kappen at the National Championships, they competed in the 100 meter dash, long jump, shot put, high jump and 400 meters on the first day of the competition.
Then they had to come back the following day amid oppressive humidity and do the 100 hurdles, discus, pole vault, javelin and 1500 meters. Not every event in the open decathlon is involved at the Masters level, including the triple jump, 200, 800, 3200 and 300 hurdles.
However, the fact that Kibort and Kappen had to complete 10 events over a 48-hour period is quite an impressive feat for people half their age, let alone a 62- and 51-year-old. Neither Kibort nor Kappen said they would've been able to do it without the other.
The duo practice together every Sunday at Los Gatos High, and train on their own the other days.
"You push yourself a lot training for multiple events, and I would never do it entirely on my own because it would be too much torture," said Kibort, who went 17 feet, 1/4 inches in the pole vault in the 1981 U.S. Championships. "But when you have someone to do it with, it becomes helpful and fun."
Said Kappen: "Mark is a 60-year-old now, but he still runs me around the track. He's so fast and a super high energy guy that you just feed off that higher energy."
Even though both athletes had distinguished high school careers and in Kibort's case a standout collegiately at Cal Poly, the duo have only recently gotten back into the game. Both have done open competitions and All-Comers meets for the last couple of decades, filling their competitive juices.
However, the 2022 Masters National event was Kappen's first major competition since high school.
Kibort competed in the 2021 National Championships in Fort Collins, Colo., but was hobbled on the second day with an injury, motivating him to return this year with a better result.
"Mark came back from Colorado last year and said, 'Dude, you have to do this with me,'" Kappen said. "I said, 'Why not?' So we trained for this for an entire year."
Kappen said one of the neat parts of this story is when he was in junior high, he vividly remembers looking up to Kibort, who was the premier pole vaulter in the Central Coast Section while at Saratoga.
"I remember Mark pole vaulting in high school and college, and I was so enamored in how amazing he was," Kappen said. "I was a little 7, 8-foot pole vaulter at the time. I had stars in my eyes and just remember how awesome it was seeing him compete way back then."
The two were reunited three years ago when Kibort was Los Gatos High's sprints coach and Kappen the throws coach, a role Kappen still serves today.
"Kent was one of the guys I could relate to," Kibort said. "He had the same kind of methodology and coaching style I have as a coach, and we hit it off and struck up a friendship and started training together."
Once Kibort decided not to coach at Los Gatos High anymore, Kappen, who is the cross country and track and field coach at Fisher Middle School as well as a part-time PE teacher at Blossom Hill Elementary, brought Kibort over to Fisher to coach the sprinting and relay events.
"We've got 150 kids for cross country and track, and it's like a gaggle of geese and herding cats," Kappen said. "He wasn't used to that at first. But it's a lot of fun because these kids try so hard and they were the ones that got me inspired that maybe I should get out there."
Kibort's desire to compete and perform athletic feats at a high level never left him. Kibort still is in Cal Poly's top-15 all time point leaders in the decathlon, and even earned a TV appearance on "American Gladiators" in 1993 at age 33.
"It's a quest to see if I can do it at this stage in the game," he said. "Good training, the camaraderie, the competition from fellow athletes, all of that is kind of a driving force."
Through years of training experience and trial and error, Kappen and Kibort have come to gain a greater understanding of what it takes to continue to be a national-caliber decathlete. As Masters athletes, the two know when to push, when to pull back, how and when to warm up, how much fuel to consume and timing it correctly, and training to protect themselves from injuries.
While recovery is vital for athletes at every age level, it's particularly crucial for the ones at the Masters level.
"The first day of the decathlon you're so beat up, you have to get a couple of bags of ice and have an ice bath for a couple of hours or so afterward," Kappen said. "I'm getting up all night stretching, drinking Gatorade, and it's not an easy process."
Kappen said he was more of a "skinny dude distance runner" up until six years ago.
"I wanted to be more muscular for Halloween and I looked online and read how Hugh Jackman got jacked for Wolverine," Kappen said. "And that is what I did for two years and packed on 20 pounds of muscle. Had I not done that, there is no way I'm able to throw that shot put and discus the way I do now."
Kappen and Kibort are already looking forward to the 2023 National Championships in Iowa.
"It's fun to have someone to train with like Kent and keep that fire lit," Kibort said. "Who knows? I would like to do it for another 10 years."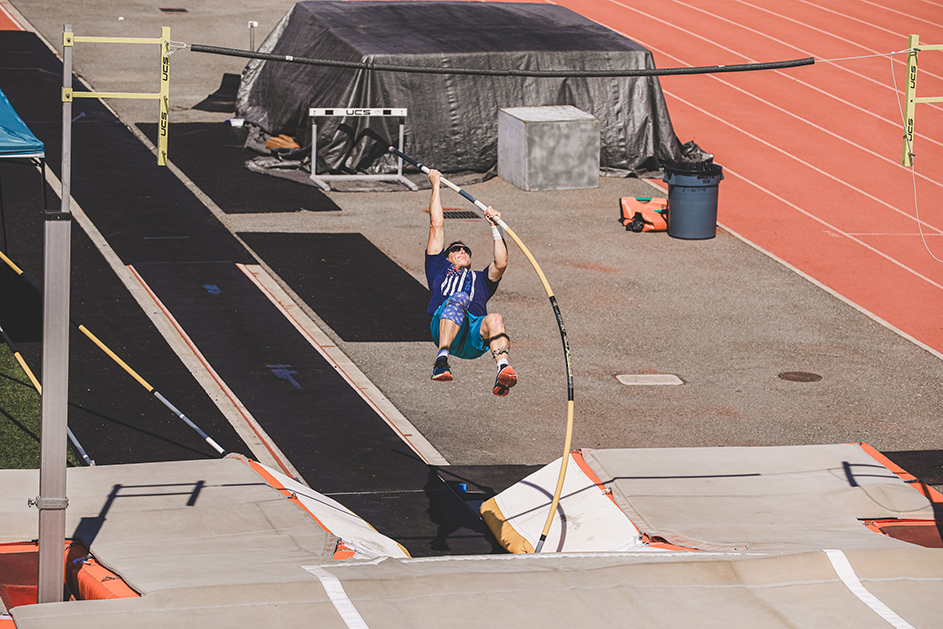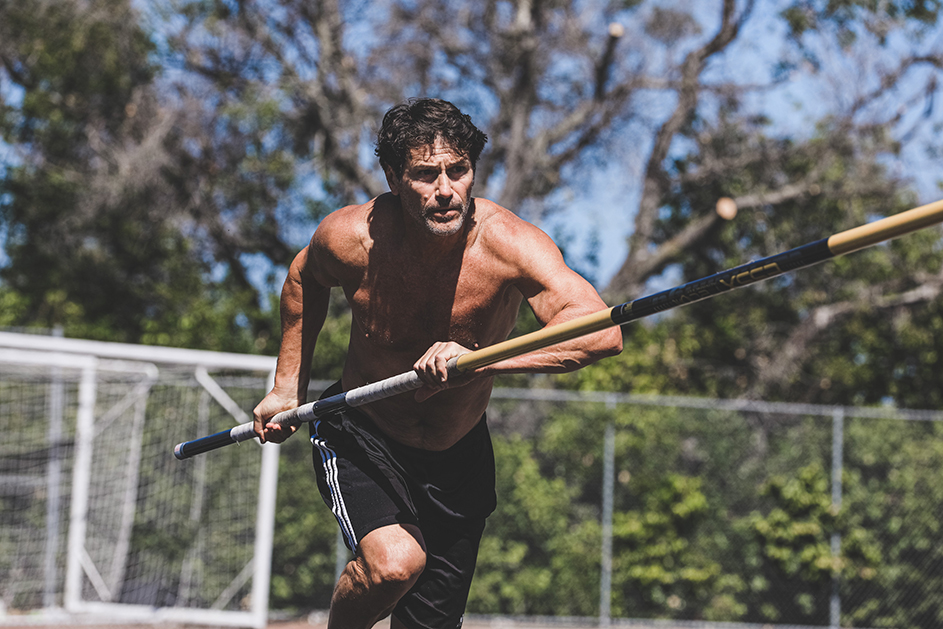 Sports editor Emanuel Lee can be reached at [email protected]