Flor de Maria Rivera, a Los Gatos shoe designer, has been staying in Carmel-by-the-Sea in recent days, spending time with family.
The power outages she's been dealing with there have reminded her of growing up in South America.
"I feel like I'm back in Peru," she said. "With this weather, we just never know.
"I just worry about the elderly who have illnesses who really need the power."
Quite the Launch
Rivera recently teamed up with Puerto Rican designer, Gustavo Arango, for a shoe drop in the Caribbean island that sold out in two days.
It's been quite the journey for Rivera—from a young immigrant to Silicon Valley, to Marymount College student, to soccer PR professional, to upstart fashion blogger, to innovative footwear crafter.
Her love of fashion was seeded at a young age, in-part by a father who had an affinity for bespoke suits.
"There was an elegance to my dad," she said. "I would go to the tailor with my dad and I would sit there and I would just be so intrigued."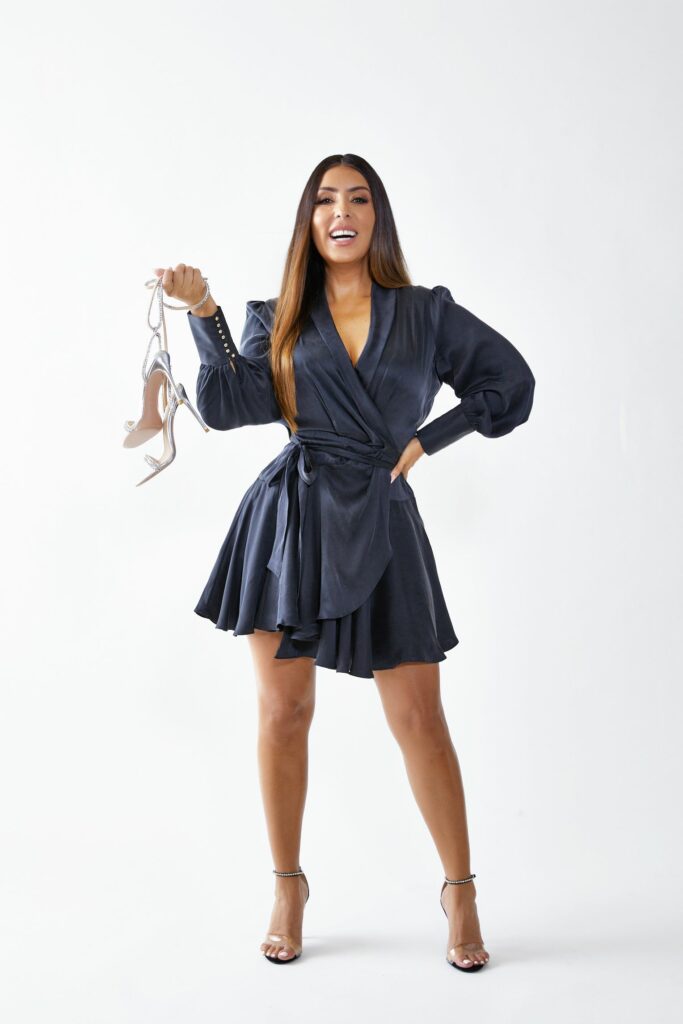 The tailor would give her scraps of fabric to play with, sparking a passion that would eventually launch her into helping shift the axis of fashion publishing and dreaming up apparel that would end up on the feet of celebrities such as Carrie Underwood, Paris Hilton and Kylie Jenner.
Back then, her fashion muse was Punky Brewster, the 1980s American sitcom character known for colorful, mismatched clothing and denim.
"Punky Brewster was my favorite show back then," she said. "I wanted pockets everywhere."
And even back then, even though she wasn't familiar with the concept of a talk show, she would do mock interviews with guests, foreshadowing her future career in front of the camera, for broadcasters like Telemundo.
From Silicon Valley to SoCal
Rivera recalls her first, "culture-shocking," days at Los Gatos High School at the age of 14.
"You're leaving behind your best friends, your school, your culture, your family," she said. "It was definitely hard, because I didn't really speak the language much."
But she persevered, enrolling first at Marymount College in the Los Angeles area, and then at the University of San Diego, majoring in communications and Spanish.
'Punky Brewster was my favorite show…I wanted pockets everywhere.'

—Flor de Maria Rivera, designer
Entering the Soccer World
It was at a summer internship at Telemundo in the Bay Area where she fell into the professional soccer world.
She was sent to get sound bites of fans outside Spartan Stadium and came back with an exclusive interview with one of Mexico's biggest stars.
Telemundo wound up with some great content and Rivera scored a job as a producer.
"I was thrown into a male-dominated industry as a sportswoman, an immigrant, a minority," she said. "I was one of the youngest Latina sports anchors in the country."
Back in the late-'90s, there still weren't that many women in sports broadcasting, although Rivera says she's pleased that's been changing.
After her dad died, she opted to shift paths. She landed on her feet, working as a publicist for the San Jose Earthquakes—the team she'd covered for five years before they left for Houston.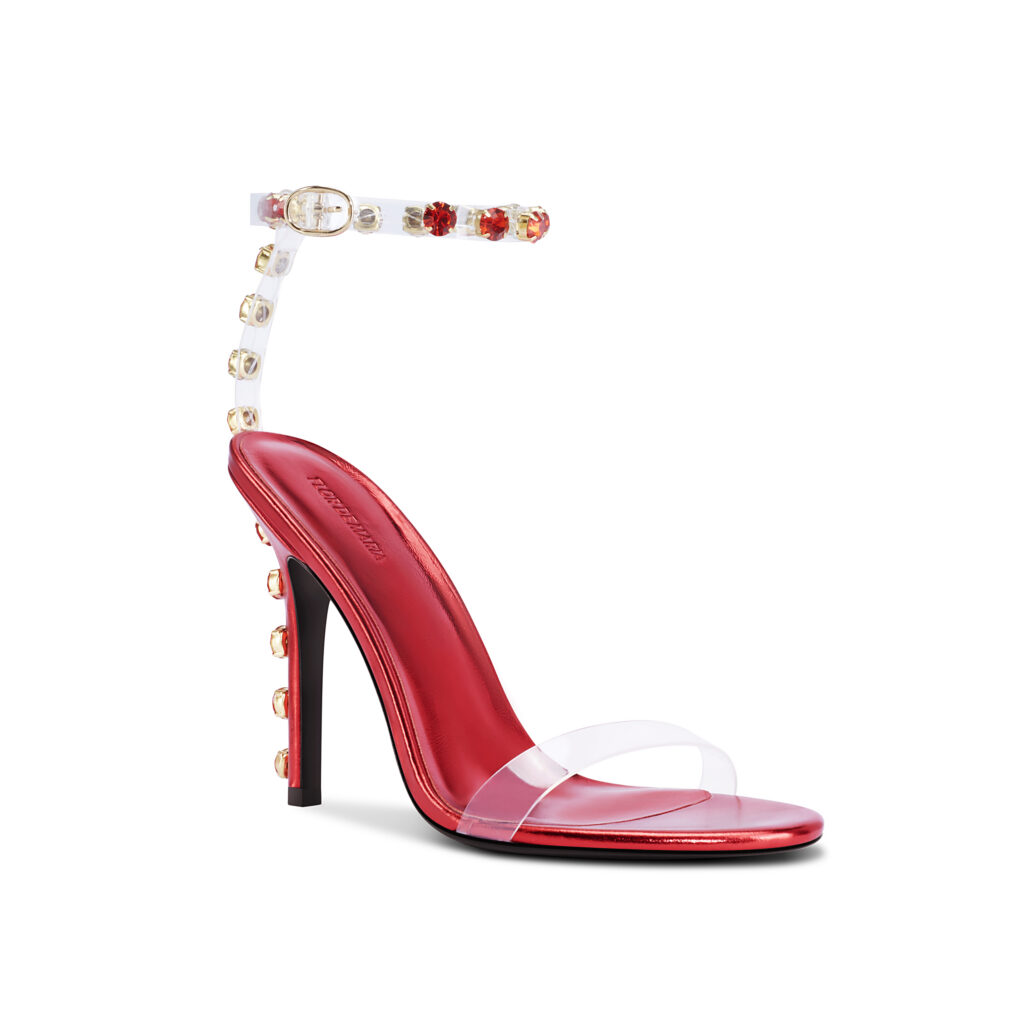 "I had known a lot of the players," she said, about taking the public relations gig upon their return, as soccer blossomed in America. "For Latin people, soccer is everything."
The Earthquakes were savvy in catering to the Latin community, for example signing Hispanic players, she notes.
"They knew it would get the audience going," she said. "I knew what they needed to do to get the Latin people to the stadium."
Diving into the Fashion Industry
Spending time around athletes, Rivera would get requests for fashion advice.
"Can you go shopping with me?" they would say, telling her, "We pay people to do this for us…You need to do something in fashion."
She launched a bilingual blog as the polarity of the fashion shifted from print publication to the online dissemination of style.
At first it was just a hobby, but it started to gather steam as she got on the radar of different brands.
"That's when I moved to New York," she said. "I quit my publicist job and I started from scratch."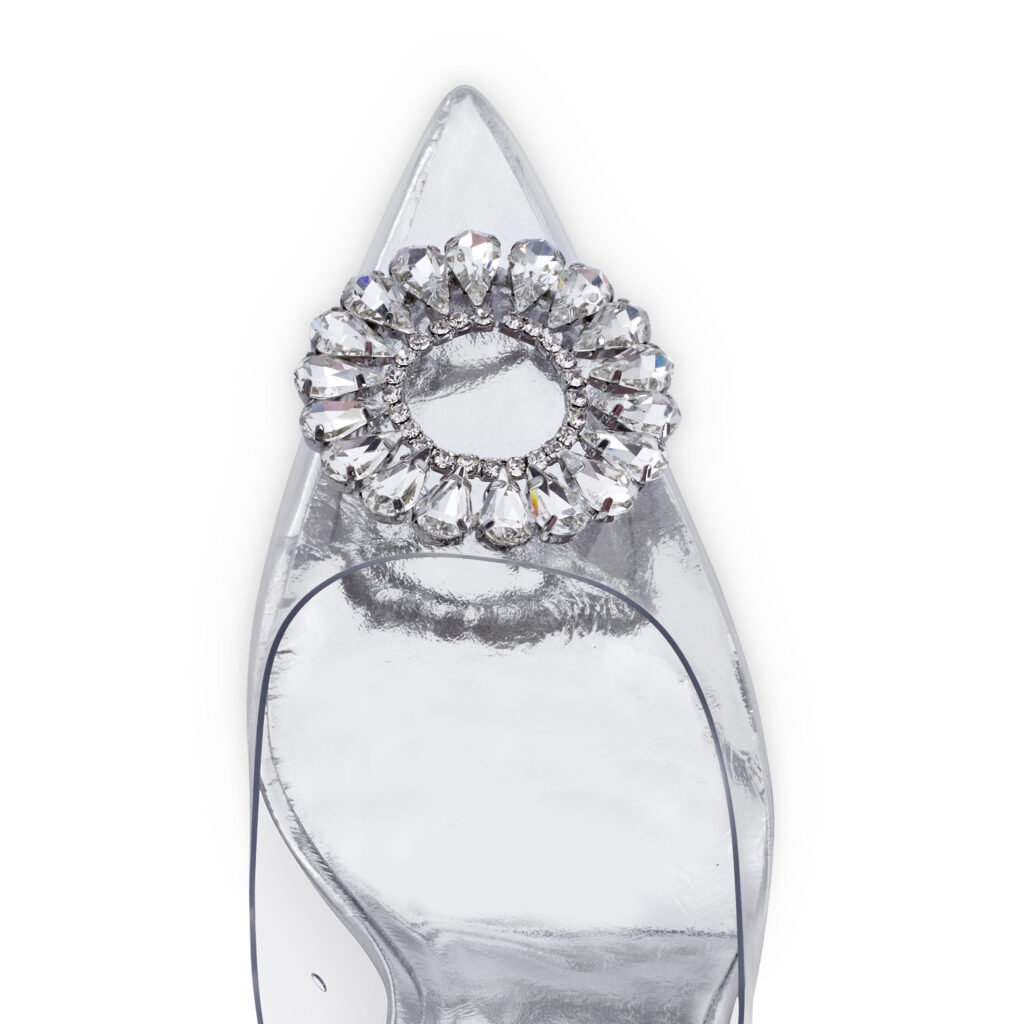 She knows she was lucky to be in the right place at the right time.
"Because it was a hobby, I never had the pressure of making money," she said. "I really did it because I loved it."
Her goal, she says, was to help women feel more confident in their clothing choices—how to pair tops and bottoms, how to mix "high" and "low" fashion pieces effectively and what works well for different body shapes.
She appeared on TV, hosting segments on fashion and beauty, and worked with different magazines, including People en Español, Cosmopolitan and Cosmo For Latinas.
'I started my company four months before a global pandemic'

—Flor de Maria Rivera
Starting a Business as Covid-19 Appears
Meanwhile, Rivera was collecting hundreds of shoes, and was particularly inspired by creations from French designer Christian Louboutin.
"I realized that my love for shoes was always there," she said, noting it got to the point where she couldn't find what she was seeking, without spending thousands of dollars. "That's when it happened, when I got tired of looking for shoes."
Her moment of entrepreneurial inspiration happened right in Los Gatos, while reading a business book by the Vasona Reservoir.
"Right there at the lake it hit me, and I said, 'I'm gonna start a shoe line,'" she recalled. "I said, 'This is it; I'm gonna do it.'"
She decided to take business classes at Stanford University, then moved to Italy to study at Arsutoria, one of the top shoe-design schools in the world.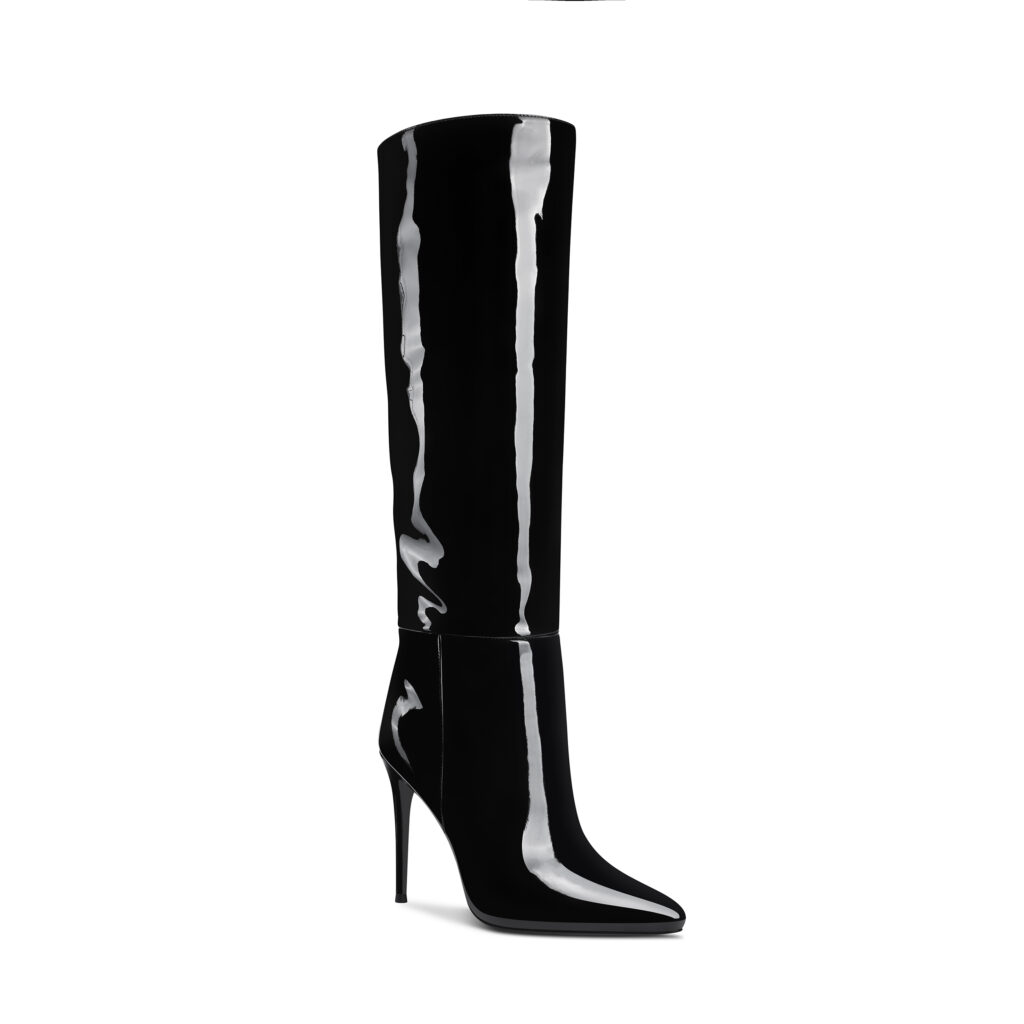 Future-Focused
Rivera says her Flor de Maria line was inspired by the "fearless females" in her life, who she likes to refer to as, "her Queens."
She aims to make footwear women can wear from nine in the morning into the evening.
"I started my company four months before a global pandemic," she said, emphasizing that this was definitely sub-optimal, but caused her to just dig deeper. "I could either sit there or cry, or I could push myself harder than ever."
She decided to pivot from season-based shoe drops to releasing new items every couple of weeks.
"People want it now—you see it now; you buy it now," she said of her growing base of online customers. "For me, I don't see them as clients. I created a community. This is bigger than shoes. And if by sharing my story I can inspire one person, I feel I've done my job."
Following the success of her Puerto Rican luxury boutique foray, Rivera has been working on designing her first handbag. And she's even considering opening a brick-and-mortar store.
How does the future look from her vantage point?
"I think it's bright," she said. "And I'm so excited to welcome what's next."