A Hall of Fame induction ceremony tends to be a significant event for various reasons, but this year's version of the Los Gatos High School's Athletic Hall of Fame ceremony has the added layer that it will be the first one since 2019.
The rescheduled 2020 Induction Ceremony was originally set for April 25, 2020, but the Covid-19 pandemic prevented the ceremony from taking place that year and in 2021. At long last, the latest inductees of former Los Gatos High athletic greats will be honored in the 17th Induction Ceremony on April 30 at La Rinconada Country Club.
The event starts at 5pm with a no-host reception, dinner is served at 6:45 and the induction ceremony starts at 8. The list of inductees include Dick Raphael (class of 1947), Ted Abe (1955), Steve Smith (1971), Dave Niemiec (1980), Bill Stengele (1993), Allison White Payne (1995), Amy Salfen Edson (1999), Alex Rollin (2003), Caroline Stege (2005), and Kyle Blair (2007).
"There's a lot of added excitement for this year's event, we've had a packed house since 2004 (the first induction ceremony) and I'm sure this will be no different," said Bill Frey, who is the chairperson of the Los Gatos High School Athletic Hall of Fame Committee. "It's just a great reunion across generations where you get people from six, seven, eight decades together, which is the really cool part."
Abe, Niemiec and Raphael are deceased, meaning seven of the 10 inductees will be in attendance. Due to his failing health and the delay of the induction ceremony, Raphael was presented with his award in May 2021 by his classmate and fellow Hall of Fame member, Roy Mullins, who drove to Raphael's home in Redding with the trophy and a proclamation honoring his induction.
Raphael died six months later. He was a star four-sport athlete in baseball, basketball, football and track and field. Abe was a standout in baseball, football, wrestling and track and field, and accomplished the most in the latter.
Abe set a Santa Clara Valley Athletic League record in the broad jump at 21 feet, 8 inches, and that same season took fourth place in the North Coast State Meet. He died in 1994 and his wife Margaret will be accepting the award. Niemiec was a baseball and football standout, earning first team all league honors on the offensive line, defensive line, running back and linebacker.
Niemiec's mom or sister will give his induction tribute. Smith starred in football and wrestling, and played for two years at St. Mary's College before earning a tryout with the Denver Broncos. Stengele competed in football, wrestling and track and field, earning a scholarship in the latter sport in the throwing events.
White Payne is one of the school's all-time great volleyball players, helping lead the Wildcats to a CIF state championship in her junior season and a CIF Northern California playoff title match appearance as a senior, when she led the team in kills, digs and blocks.
White Payne went on to become a four-year starter at the University of Oregon, earning all Pac-10 honors in her junior and senior seasons. Salfen Edson played soccer and was an all Central Coast Section selection all four years. She helped lead Los Gatos to a CCS title in her freshman season and eventually earned a scholarship to play at Cal Berkeley.
Stege was a field hockey, tennis and track and field standout, accomplishing the most in the latter sport. In 2002, 2003 and 2004, Stege was part of the 4×400 relay team that advanced to the CIF State Meet, including a 12th-place finish in 2004.
Blair played baseball and water polo, and it was in baseball where he left an indelible mark. In Blair's junior season, he went 13-1 and had 144 strikeouts in 89.2 innings, allowing an unfathomable two earned runs for a 0.16 ERA.
Blair led the team to its first CCS title in program history, and followed that up with a senior season that saw him finish with a 0.31 ERA and 147 strikeouts. Blair was a two-time league MVP and the CCS Player of the Year in his senior season.
Rollin put up prolific numbers in baseball and football, leading the latter team to an undefeated season and CCS championship as the quarterback in his senior year. He threw 18 touchdowns to just two interceptions, and his 73.2% completion percentage ranked third all time in state history.
Rollin was equally impressive on the baseball field, where he threw 11 complete games in his junior year before earning Cal-Hi All State honors in his senior season.
Rollin lives in Napa and is a firefighter in the Contra Costa County Fire Department. Although his grandparents have passed and his brothers have moved out of the area, Rollin's mom still lives in Los Gatos. Rollin doesn't get back to Los Gatos much, so he's looking forward to the Hall of Fame festivities because it brings back some of the greatest moments in his formative years.
"The tight-knit teams we had both in football and baseball is something I'll never forget," he said. "My senior season was so special to me with that group of players and to be able to share the grind we went through is something I'll never forget."
Rollin continued: "The community aspect of it and how Los Gatos supported you as a whole, you don't realize how special it is until you're done with high school. As a kid, I remember wanting to play football and baseball for Los Gatos High School, and it was like a dream come true when it happened. The support you get from the town is incredible, and it's definitely a great place to grow up and a place I cherish."
Rollin gave credit to his former football and baseball coaches—Butch Cattolico and Don Ardissone—for putting him in a position to succeed on the athletic field and teaching life lessons in the process.
"I'm incredibly honored the coaches have been advocates for me and the committee saw it to put me in with all the other incredible Los Gatos High School athletes to receive this honor," Rollin said. "My coaches were a special group of people that helped me tremendously throughout my career."
Two major shoulder surgeries at the beginning of his time at Cal forced Rollin to redshirt his freshman year and severely limit his playing time as a sophomore. Determined to go out on his terms, Rollin did just that, rehabbing his shoulder to the point where it allowed him to play three full seasons as a starting pitcher at Cal.
"I kind of made a comeback to finish out my career," said Rollin, who spent two years playing pro ball in the Independent leagues before calling it quits.
Around the same time, Rollin developed a huge passion for fitness and is a three-time competitor in the CrossFit Games at the international level.
Los Gatos supports its youth sports teams perhaps like few other communities in the Bay Area. The support comes in tangible ways, both physically and monetarily. So it only makes sense there is an annual LGHS Athletic Hall of Fame Induction Ceremony, of which Cattolico has emceed every year since the inaugural one in 2004. A couple of months after beloved sports editor and Los Gatos Little League Baseball supporter John Baggerly died in July 2002, Cattolico along with Frey and some of their friends were cleaning up the LGHS snack shack when the conversation turned to Baggerly and eventually led to the formation of the Hall of Fame.
"Bags used to always talk about how we needed a Hall of Fame in this town," Frey said. "That's kind of why we did it, we were going to do this for John. He was kind of the inspiration and is the only honorary inductee we've done (in 2005)."For more information on the event, athletes and purchasing tickets which must be done online, go to losgatosathletics.com/lghs-athletic-hall-of-fame-inductees.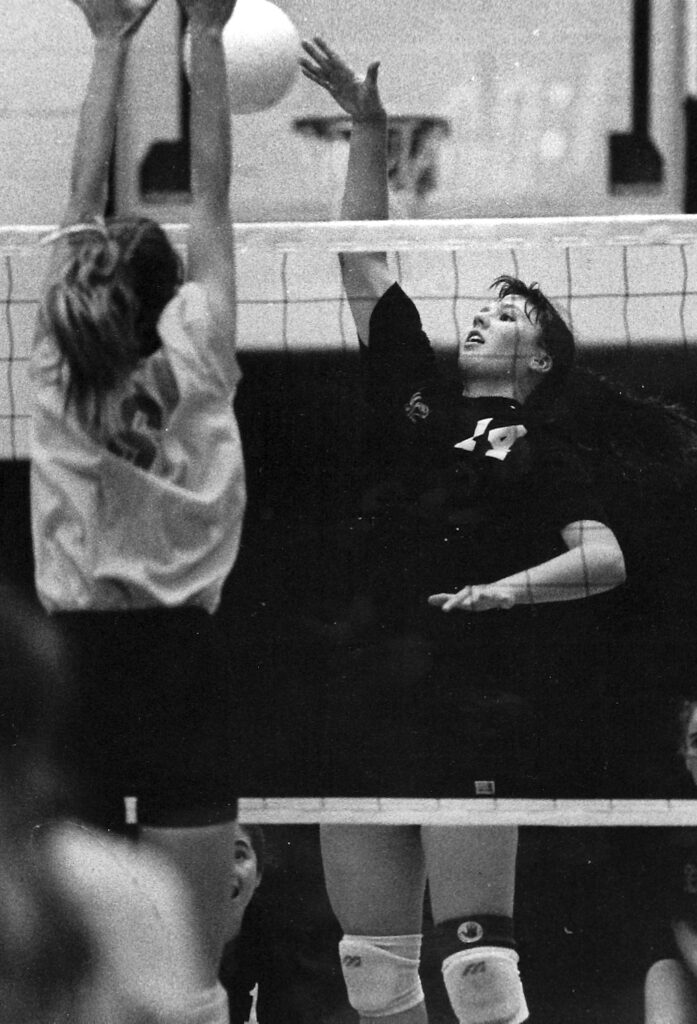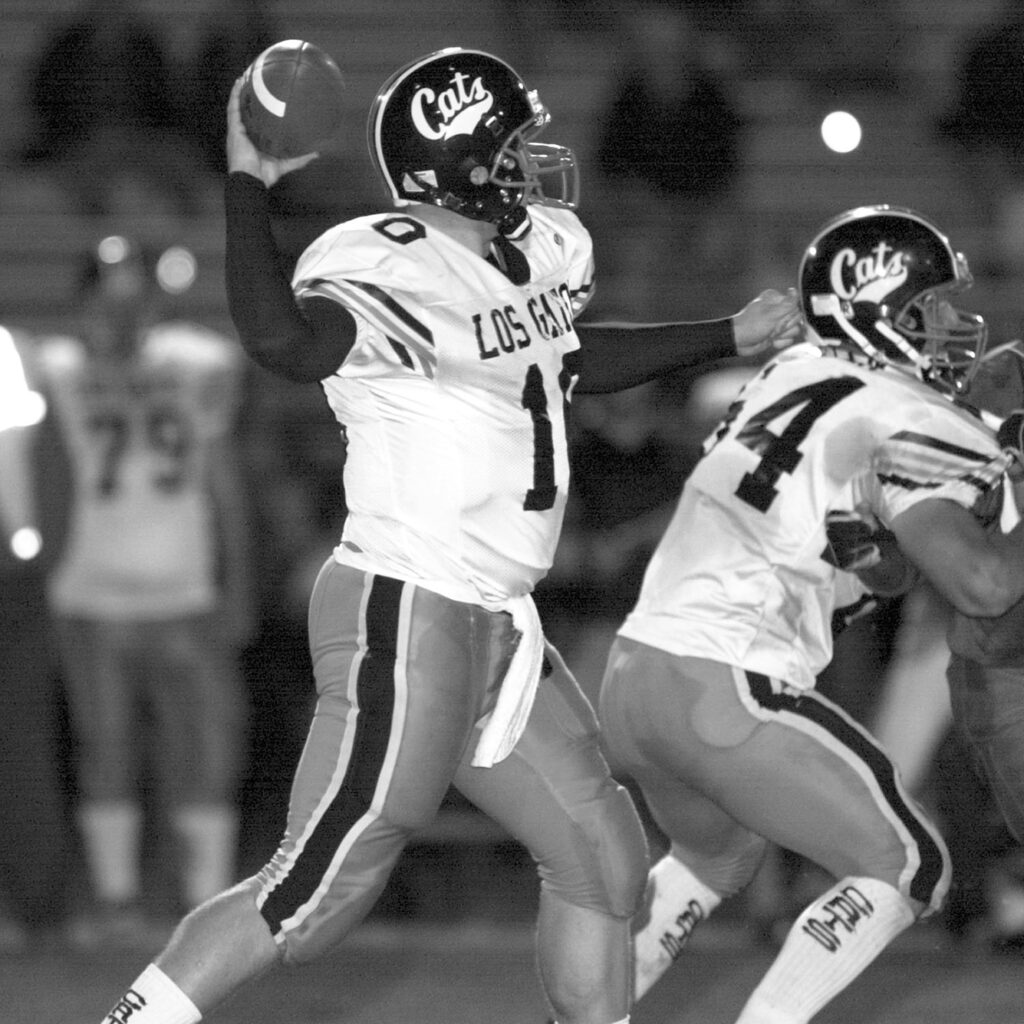 Sports editor Emanuel Lee can be reached at [email protected]