A familiar face is back on the sideline for the Los Gatos High boys basketball team. Nick Ward has returned for his second stint as the Wildcats coach after a three-year absence.
His first stint lasted four years and upon his return he has inherited a deep and balanced team that works hard and hustles. Nowhere was that more evident than in the Wildcats' season-opening 76-27 win over Del Mar on Nov. 22. A slow start gave way to an explosive 32-point second quarter that blew the game wide open.
Senior point guard Arya Emarlou had a game-high 26 points and senior forward Trent Steiner had 19, including a dunk with 14 seconds left in the third quarter. Emarlou and Steiner epitomize the team in that seemingly every player on the roster is capable of making a sizable contribution.
That's the good news. The tough part is figuring out the right combinations and rotations for a roster that lacks a Division I basketball prospect but has solid talent across the board.
"It's a good problem to have," Ward said. "Everyone wants to play and there are only so many minutes in a game, and when you have the depth that we have, it's a nice problem. It would be an easy decision if you had five guys hands down better than the others, but for us you've got a couple of guys that can do some little things better than the others so at different times of the game you try to get them in where they can succeed. You just kind of play those rotations and try to figure out each game because each game is a little different and the opposing team's personnel is a little different. It's like putting a puzzle together."
That puzzle will need to be fitted and rejigged once again once Mitty transfers Max Houghton and Tommy Ankenbrandt are eligible to play in January.
"They're worthy of getting on the floor so we'll have 14 guys—you saw 12 tonight," Ward said. "It's a good problem to have right now. Practices are going well and we've got a good group of guys. We're excited."
The Los Gatos players are tall, long and move well without the ball. The Wildcats have some big bodies in Steiner, Nolan Koch, Victor Josifovski, Randy Gan, Tyler Cowan and Trent Splaine. The team's unselfish play and deft passing came to a head when Josifovski, Simon Estrin and Steiner all connected on passes without the ball touching the floor that led to Steiner's layup against Del Mar.
Steiner along with Luke White have already made an impact coming off standout seasons on the football team.
"Trent had a heck of a game tonight and he's still feeling his touch back out here because he didn't play in the Covid shortened season (in the spring)," Ward said. "Luke is super athletic, flies everywhere and plays hard. He's been out here for a week and he's in better defensive positioning than some of the guys who have been out here for two months."
Teams will be looking to stop Emarlou, who has the ability to hit shots from beyond the arc and get to the basket off dribble penetration.
"Arya is one of our better scorers and slashers," Ward said. "He does a lot for us offensively and makes it easier for other guys when he is going well."
Ward commended players like Splaine and Josifovski for doing a lot of the things that don't necessarily show up in the stat sheet.
"They're not in the box score all the time, but they're doing the dirty work," he said. "They're getting rebounds all the time and fighting the opposing team's post players and just doing a heck of a job everyday and getting better. They play tough."
Combo guard Joey Greene is also an impact player as he can drive to the basket and keep the team in system when he's on the floor. The Wildcats got off to a slow start against Del Mar before opening things up.
"Once we got going, got our feet under us and established what we wanted to do, I thought the guys did a really nice job of staying aggressive and attacking," Ward said.
Los Gatos is competing in the Santa Clara Valley League's lower El Camino Division this season, and looks to be contenders for the championship.
"That's always in the back of your mind and that's always the goal when January rolls around," Ward said. "You want to be there standing at the end."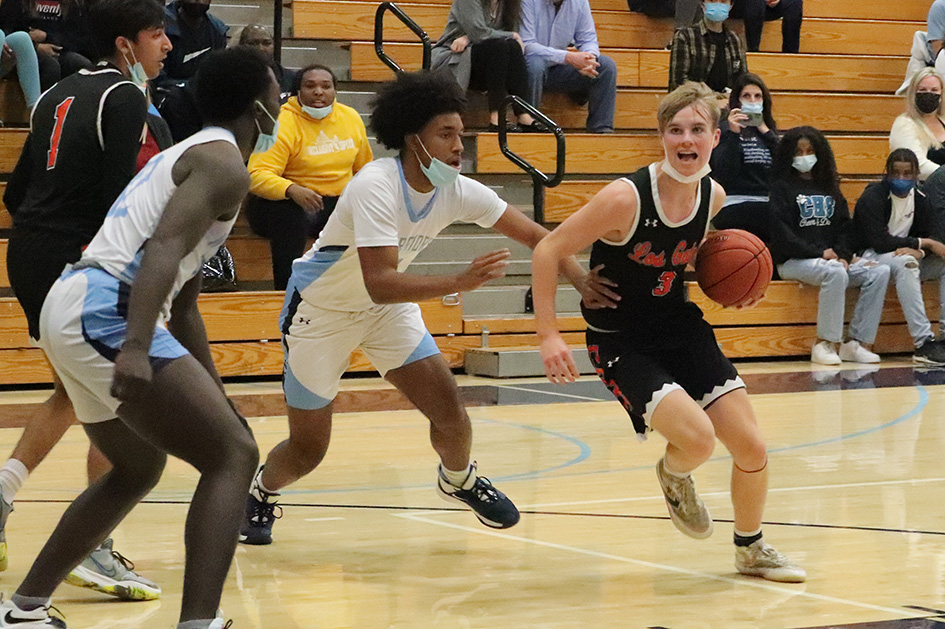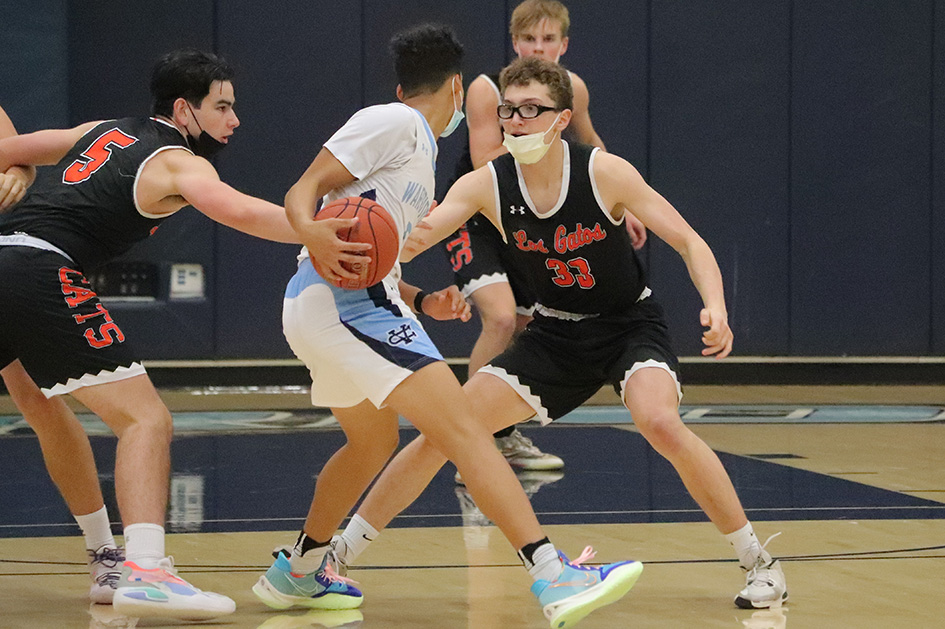 Sports editor Emanuel Lee can be reached at [email protected] and (831) 886-0471, ext. 3958.