Point guards at the high school level need to see the floor well, anticipate things before they happen and be strong with the ball.
If they can shoot the ball and get to the basket off dribble penetration, that's a bonus. Junior Max Houghton has been all those things for Los Gatos High, which has clinched at least a share of the Santa Clara Valley League El Camino Division championship.
The Wildcats finished the regular-season at 14-10 overall and 9-3 in division play, and were waiting for the Feb. 14 Fremont-Gunn result to see if they would finish as co-champs or outright champions. The latter will happen if Fremont loses.
Los Gatos, which needed to go at least .500 in league play just to have a shot of getting into the postseason, will be slotted in Division I for the Central Coast Section playoffs starting on Feb. 18. An up-and-down 5-7 non-league performance bled into the first handful of games of league play, but ever since then Los Gatos has been ascending.
"I think we've really come together," Wildcats coach Nick Ward said. "Our energy level has been high, the defensive focus has been high, guys are kind of seeing the light at the end of the tunnel and really focusing in on the game plan and trying to execute every game."
A Mitty-transfer, the 6-foot-1 Houghton became eligible to play for the first time on Jan. 4 in the league opener against Wilcox. He had been practicing with the team since the start of the season and was anxiously awaiting his debut in a Los Gatos uniform.
"Everyday, I was just thinking about suiting up," he said. "I think I started the season a little slower and kind of picked it up as the season went along."
It's no coincidence that as Houghton started to roll, so did the Wildcats. Like all solid point guards, Houghton brings a level of calm to the squad whenever he's in the game.
"When we have to take him out of games, you can almost feel the other team's defensive press ratchet up knowing our floor general is on the sidelines," Ward said. "Max has been our rock. We rely on him a lot and there's a lot on his plate. He takes care of the basketball, gets us into the offense and into the flow. He understands when to push, when to attack and does a good job of handling the pressure with guys down on his hip and getting into him. He does a really good job of holding guys off and keeping them at bay."
During the 2021 high school summer league season, Houghton actually played for two different teams, starting with Mitty and ending with Los Gatos. He's been a vital addition for the Wildcats, who are suited to play a physical game because of their stocky frames and ability to impart and handle contact.
Houghton said one of the team's top highlights was beating Saratoga on Feb. 4 in the third meeting against one of the Wildcats' rivals. Saratoga had beaten the Wildcats in the first two games, but Los Gatos wasn't about to be denied again.
"Losing two to a team really motivates you because you don't want to lose to them again," Houghton said. "We really performed well that game and we've grown as a team. I've learned a lot and ever since the season started, we've known we're capable of winning league and potentially CCS—that's the ultimate goal."
Houghton started playing basketball in the fourth or fifth grade and from there it was all about honing his craft.
"The key for me has been repetition and consistency and constantly working on stuff like my footwork and shooting," he said. "I think I've grown a lot as a shooter in the last two years and that's been nice to see."
While Houghton and Arya Emarlou—who has been downright sensational at times this season and scored a game-high 20 points in a crucial 51-47 win over Lynbrook on Feb. 11—have been the headliners, underrated players like Nolan Koch have been instrumental as well.
The 6-4 sophomore post has helped fill the void left by Tommy Ankenbrandt, who is out for the season.
"Nolan's defensive pressure and presence has been key for us as a big guy inside," Ward said. "Now that Tommy is out, Nolan kind of stepped up and took that starting center spot for us. He fits the mold of our team where he provides defensive energy and a defense-first mentality."
Koch has also shown the ability to shoot from the outside, as he hit a couple of 3-pointers in the fourth quarter in a 48-45 loss to Fremont on Feb. 8.
"He's scoring when the opportunity presents itself and he's not afraid to shoot it where I felt like in the past he might have been a little indecisive or hesitant," Ward said. "But now he understands his role and has a better comfort level of what he's doing, and from that his confidence has grown."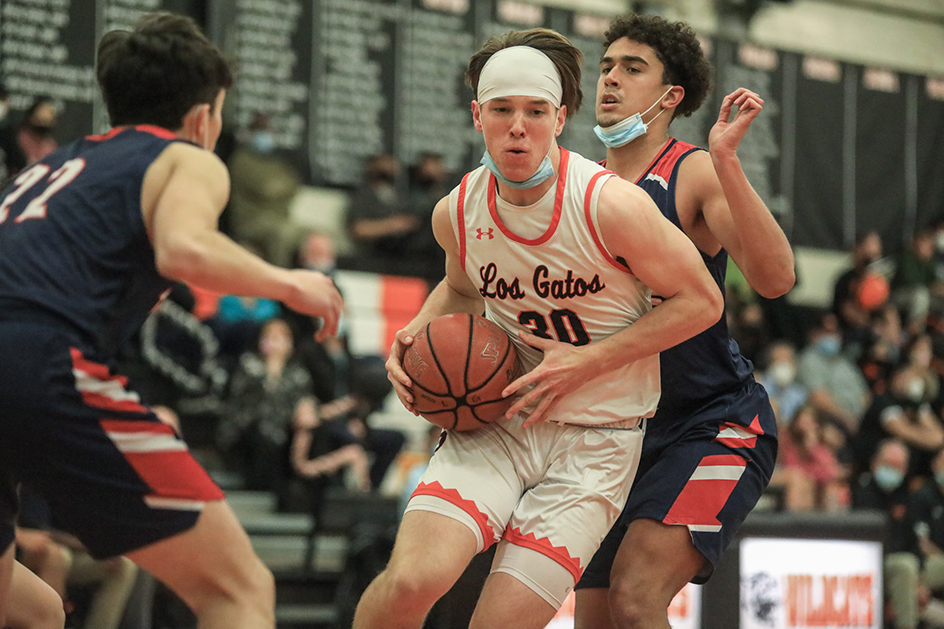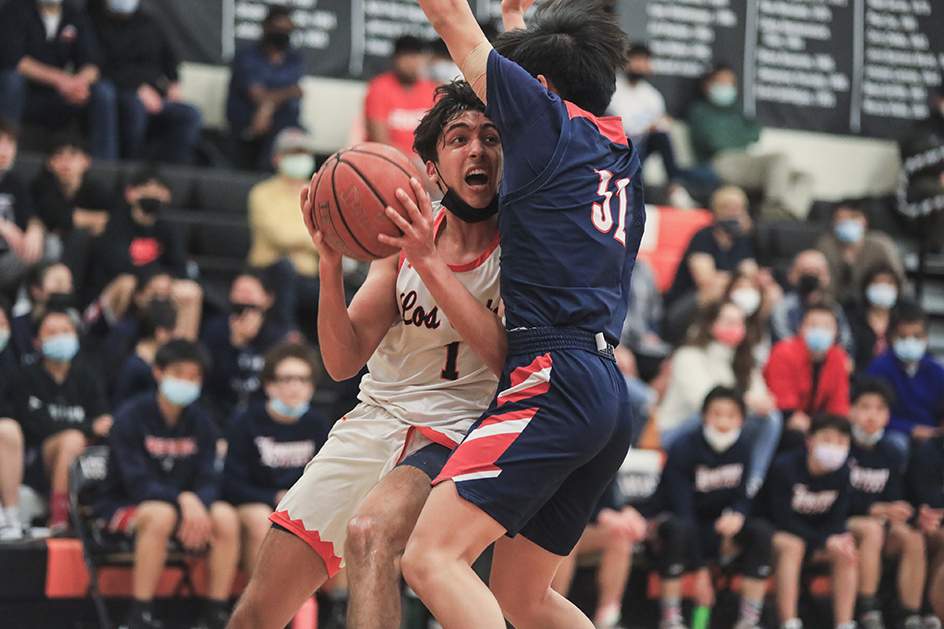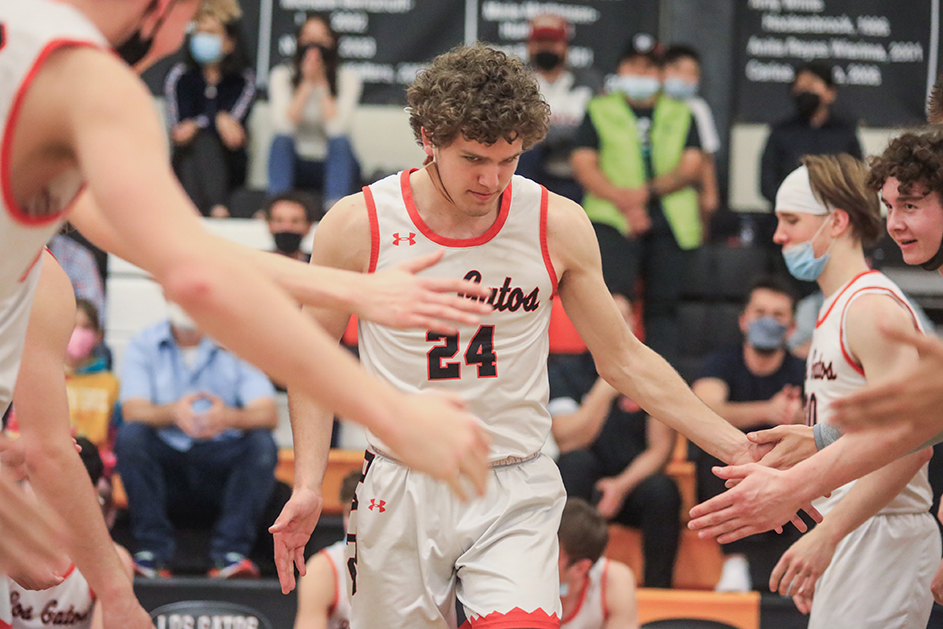 Sports editor Emanuel Lee can be reached at [email protected]