The Los Gatos Union School District, along with the former Blossom Hill Elementary School teacher who pled "no contest" to child molestation and child annoyance charges last month, are both now being sued by the parents of one of the students that the teacher abused.
Joseph Brian Houg, 51, of San Jose, is to be sentenced Nov. 29, and faces up to 35 years in prison.
The lawsuit was submitted Tuesday morning with Santa Clara County Superior Court by San Jose-based Corsiglia, McMahon & Allard.
According to the civil complaint, the District hired Houg to work as a teacher at Blossom Hill in 1999, and he started directing theater productions.
Over time, the complaint states, Houg began to bully and humiliate his students.
LGUSD "failed to take appropriate action in response to Houg's misconduct," so, "emboldened, Houg escalated his sexual misconduct towards male students," the action states.
"A mother of a fifth-grader reported Houg's bullying to the principal during the 2003-2004 school year and she was ignored," Robert Allard, the lawyer for the anonymous plaintiff, said in a release. "The mother followed through, reporting Houg to the school superintendent and a school board member, but they didn't discipline or reprimand him—they didn't even bother documenting her concerns."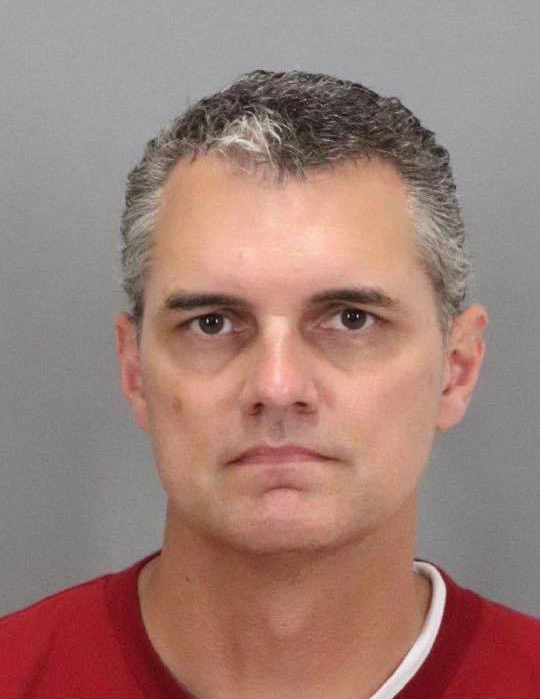 Meanwhile, Houg had started grooming a third-grader with an interest in musical theater, he says.
Pleading "no contest" means one doesn't have to admit guilt, and does not constitute an admission of guilt that can be used in a civil case.
Of the 10 children Houg was found to have abused, he was convicted of 10 felony counts of child molestation—including John Doe, the plaintiff—and three misdemeanor counts of annoying and molesting a child.
In addition to more than $25,000 in damages, the lawsuit seeks an order that would force the district to train teachers on "red flag predatory behaviors" by fellow teachers, and "implement a mandatory reporting requirement when a fellow teacher is observed engaging in such predatory behaviors." The plaintiff also wants the judge to force the district to educate every student "that a teacher should not inappropriately touch a student and provide clear examples of the type of touching that should be reported to the administration (e.g. a teacher tucking a student's shirt into his pants, a teacher grabbing a student's waistband, a teacher touching a student's genital area or upper thigh)."
The lawsuit requests the judge order the district to tell students teachers aren't allowed to watch them while they change, and that costume assistance has to happen in the presence of at least two adults.
Houg was arrested in September 2020, after two 13-year-old theater students reported that he instructed them to engage in "inappropriate conduct" during Zoom calls, the attorney's office stated.
A request for comment from the district was not returned by deadline.