A dominating 13-1 win in the District 12 championship game capped an amazing tournament run for the Los Gatos Little League 11U All Star team.
Los Gatos, which beat Union on June 25 at Branham Hills Little League Field, advances to the Section 5 Tournament which will be hosted by Gilroy Little League starting July 14. All of the drama for Los Gatos happened in the semifinal knockout round in which it edged Almaden, 8-7.
Los Gatos trailed by two runs entering the sixth inning and was down to its final strike to two separate batters when it pulled off back-to-back steals of home plate to force the game into extra innings. In the bottom of the seventh, Randy Hanson got on with a single and came around to score the winning run on an Austin Fondiller double to cap one of the more memorable games by a Los Gatos Little League team—from any age division—in recent memory.
"It was an amazing comeback victory for sure and one these boys will never forget," Los Gatos manager Chris Mogensen said. "This game (title contest) was special, but that comeback victory in the semifinals was a game that will be seared in their minds forever. Things weren't looking great for us, but our team just never gave up. They kept fighting and we were able to pull off the comeback win."
The 11U roster includes Frankie Czyz, Ryder Davis, T.R. Engelman, Cody Fischer, Austin Fondiller, Randy Hanson, Kyle Mogensen, Drew Parrinello, Sam Rahimi, Carson Reynolds, Oliver Weideling, Luke Willerer and Hunter Zeid.
Chris Mogensen manages the team with assistant coaches Romy Zeid and Tom Willerer. Mogensen said Engelman had a "special game" against Almaden.
"He did an amazing job, but everyone has pulled some great weight for us," Mogensen said.
Fondiller, Kyle Mogensen, Luke Willerer and Engelman give Los Gatos a Fantastic Four of pitchers who can shut down the opposition on a moment's notice. Fondiller was lights-out against Union, allowing just one run in the full four innings (game ended early due to the mercy rule).
The left-hander had all of his pitches working and located well, and his defense made all the plays behind him.
"We have four amazing pitchers and all those guys can do the same thing Austin did today," Mogensen said.
Los Gatos put on a hitting clinic against Union, scoring one run in the second and three in the third before putting up a nine-spot in the fourth to put things out of reach. Fischer had a run-scoring single before Reynolds delivered the boom, hitting a grand slam to center field.
Every player in the lineup either got a hit, reached base, scored or drove in a run. Fischer had three hits and Davis and Hanson had two hits each. Prior to the semifinals, Los Gatos went 3-0 in pool play, winning by scores of 15-0, 4-2 and 9-0. Because some other districts in the area didn't start their All Star tournaments until June 25 and thus won't be done until after July 4, Los Gatos will have a long break until the start of Sectionals.
That's plenty fine with Mogensen, who said the team will still go full bore ahead with its goal for daily and weekly development through rigorous practices.
"Our mantra the whole last month has been incremental improvement and we've worked on a phrase called better than yesterday," Mogensen said. "And the whole thing was slowly improving every single day. We were better today than the day before and we wanted to build on that over the full month or so we've been together.
"This team today is much stronger than they were when they started out even though this is probably 13 of the most talented baseball players me, coach Romy and coach Willerer have ever been associated with or coached. So we're going to keep our foot on the gas pedal and just keep working hard and do the same things we've been doing and get ready for that sectional tournament."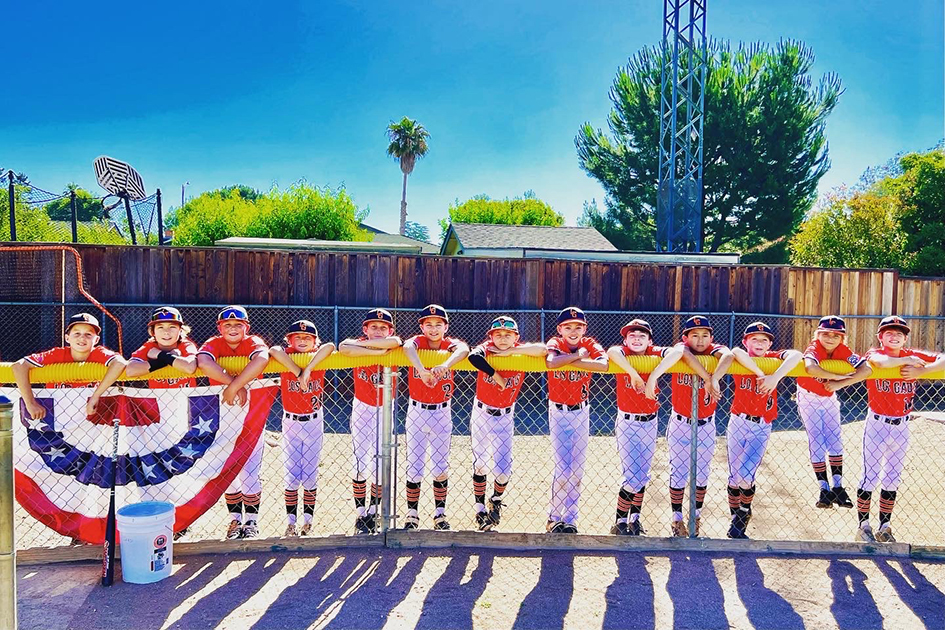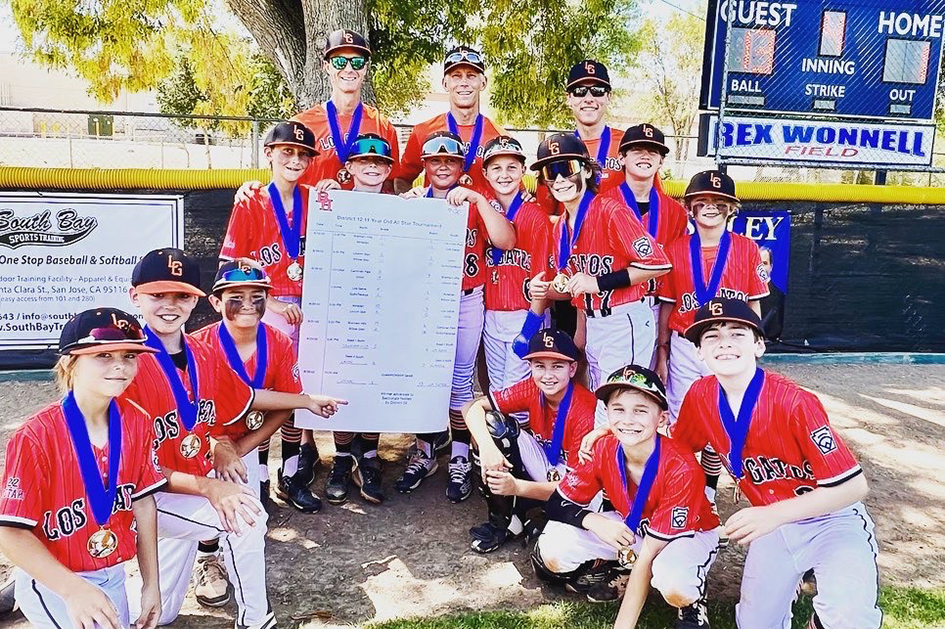 Sports editor Emanuel Lee can be reached at [email protected]