School district awarded for serving healthy meals
The Los Gatos-Saratoga Union High School District was awarded $180,018 through a state and federal grant that recognizes the district's Food Service department for the nutritional quality of the school meals, practices in the cafeteria, and student and community engagement.
Awarded $55,218 from the California Department of Education's School Food Best Practice Funding grant, the district received funding for procuring California-grown whole or minimally processed foods and freshly preparing meals in the school cafeteria. These grant funds will help offset the cost of cafeteria staff at each school.
With a grant of $124,800 from the U.S. Department of Agriculture's Healthy Meals Incentives for Schools, the district was awarded funds for making improvements to the nutritional quality of the school meals. While the grant funding will go toward equipment and supplies, nutritional software, and staff training at both Los Gatos and Saratoga high schools, a large portion of the grant will additionally support the transformation of the Los Gatos High School snack shack into a preparation area and extra serving line to allow for increased space and more efficient morning and lunch time service.
"Our cafeterias not only provide fresh, made-from-scratch meals for our students and staff, they collaborate with our science electives and focus on student health and well-being," Superintendent Bill W. Sanderson said. "These grant funds will allow us to expand our current model, focus on training our skilled cafeteria staff, and build upon the excellent work taking place in our food service department."
The grants were obtained in collaboration with the district's partnership with Chef Paul Boundas and Country House Kitchens.
The School Food Best Practices Funding grant provides districts with state funds to implement any of the school food best practices as part of serving reimbursable meals through the National School Lunch Program. The USDA's Food and Nutrition Service has established the Healthy Meal Incentives Initiative to improve the nutritional quality of school meals for small and/or rural school districts, helping to support improving the nutritional quality of meals and modernizing operations.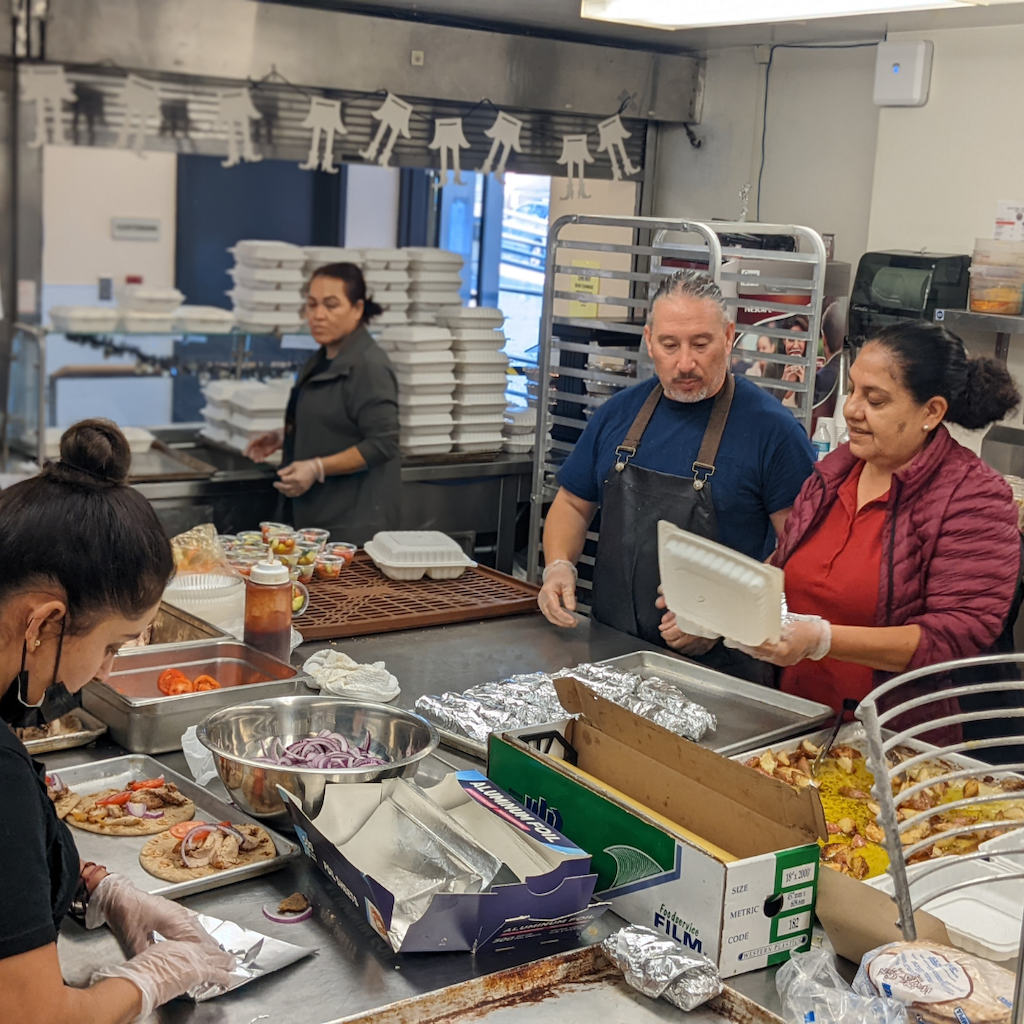 College of Adaptive Arts hosting annual fundraiser
Senator Dave Cortese (D-San Jose) will present the keynote speech at the College of Adaptive Arts Annual Celebration of Inclusive Collegiate Partnerships, taking place Sept. 17 from 2-4:30pm at West Valley College in Saratoga.
Cortese, along with West Valley College Chancellor Brad Davis and College of Adaptive Arts students AJ Vanderpan and 2020 Valedictorian Oliver Motiee, will give personal testimonials on how College of Adaptive Arts has impacted their own lives and the community.
The event, which serves as the largest fundraiser for College of Adaptive Arts, will also feature student performances as well as student-led campus tours.
"We have been working hard to identify more viable, sustainable funding streams for our organization to bring this model to full operational fruition," CAA co-founder DeAnna Pursai said. "We rely on our donors to help keep our programs running so that we can continue to offer lifelong education for adults with special needs which have been aged out of traditional post-secondary educational programs."
Cortese recently helped secure a state investment of more than $2 million for CAA and noted that its model is one he would like to see adopted onto other college campuses.
"The College of the Adaptive Arts is an inclusive model that uplifts people with differing abilities and provides them a genuine experience in higher education and then entering the workforce," he said. "This program, located at Saratoga's West Valley College, originally started as a 12-person class and has blossomed into a national collegiate model which now serves over 224 students and benefits all higher education. The program also develops a caring community and builds confidence among its students. I'd love to see it scaled across California, and across the world."
College of Adaptive Arts, a Bay Area-based educational nonprofit, provides collegiate education to adults with intellectual and developmental disabilities. It serves more than 224 adult students across nine states.
The organization was co-founded by Dr. Pamela Lindsay and DeAnna Pursai in 2009 after both witnessing loved ones with special needs become sidelined once they exited the public school system. The organization is the first of its kind to receive state authorization to provide these services to the many adults in California and beyond who need them.
For information and tickets to the fundraiser, visit tinyurl.com/yyvmydfn.
Girl Scouts retire US flags
A Flag Retirement Ceremony was conducted by Los Gatos Girl Scout Troop 60731 on the evening of Sept. 1 at a campsite at Sanborn Park in Saratoga.
The Seventh Grade Cadets and one Junior performed the ceremony which was held to properly dispose of United States Flags that are no longer in a fit condition to display.
The United States Flag Code states that such flags should be destroyed in a "dignified way, preferably by burning." As flags today are often made of fabric other than cotton, burning is not recommended. The Girl Scouts performed flag folding and held the "Retirement Ceremony" while family and members of the Daughters of the American Revolution (DAR) observed.
The flags used in this ceremony will be donated to the American Legion where they will be disposed of in a ceremony held on Flag Day, June 14.
The flags were donated by members of the DAR.
The DAR encourages respect for the flag of the United States. Materials related to the country's flag can be useful for students and others who are studying the history of the United States Flag.
The DAR has flyers available to distribute to institutions, businesses and individuals regarding how to display and take care of the flag. Contact Regent Sue Ross at [email protected] for information.
OktoberFest benefits KCAT
KCAT Public TV & Radio invites the public to kick off the fall season at OktoberFest Los Gatos on Oct. 1 from 12:30-6:30pm on the Los Gatos Civic Center Lawn.
The free family-friendly event benefits KCAT, the local public TV and radio station.
Festivities include:
• Community tapping of the keg
• German music and games provided by The AlpineSound
• Authentic German fare
• Festival main tent
• Beer and wine garden
• Corn hole, lawn games, beer pong, Plinko and more
On the Saturday night before the event will be the launch of KCAT and SASCC's new Los Gatos Celebrity Bingo for cash prizes. It will be held in the Oktoberfest tent from 6-8pm. Snacks and treats will be available for purchase on-site. Eventgoers are also welcome to bring their own picnic and refreshments.
For information and tickets, visit kcat.org/oktoberfestlosgatos.
County healthcare patients to receive refunds
About 43,000 former patients of Santa Clara Valley Healthcare (SCVH) will soon receive notice of possible billing corrections and refunds as part of a settlement between Santa Clara County and some past patients of the public hospital system.
The county said in a news release Aug. 14 that the billing corrections and refunds are "corrective actions" regarding the county's Healthcare Access Program (HAP).
County officials noted three SCVH patients incurred bills ranging from $8,000 to $35,000 between 2013 and 2017, and their bills were sent to collections.
"At the time of their hospitalization, one petitioner was uninsured, a single mother of two children, and a full-time student; another was uninsured and spoke primarily Spanish; and the third was unemployed and unhoused," the county said.
This led to a lawsuit that alleged the county did not inform the three patients enough about HAP and its discount payment policies. Doing so would have enabled them to apply for bill discounts and financial assistance.
As part of the settlement, patients whose bills were sent to collections between Oct. 28, 2018, and Dec. 31, 2021, will be given a chance to get their bills re-reviewed for full or partial discounts.
"Individuals who receive this notice will have 65 days to complete and return a form indicating their interest to apply. Individuals will then have an additional 150 days to complete their application by submitting documents to verify their information," county officials said.
Patients may also qualify for various financial aid programs and refunds, and have their court rulings corrected.
Santa Clara County officials also said SCVH patient notices now include full details about free and discounted payments. Information about HAP assistance is advertised in seven non-English languages, and its details are also sent to patients at the time of service or mailed to patients within a few days after discharge.
"The County will also continue to assist patients with financial assistance applications and applications for government-sponsored health coverage such as Medi-Cal. Additionally, patients may apply for financial assistance at any time during the course of the collections process," according to county officials.
Those who have received a notice about the settlement may contact SCVH at 408.494.7850. Patients may also reach out to the Health Consumer Alliance at 888.804.3536 to receive free assistance on refund qualifications.
Copyright © 2023 Bay City News, Inc.