Brenson Kanongataa, 17, a varsity football player from Oak Grove, was frustrated he didn't have the chance to try his luck at taming the Wildcats. That's because the first big home game in Los Gatos was called off due to wildfire smoke.
"It sucks," the right guard and b-tackle said. "I practiced the whole week for this game."
His dad said he was disappointed he was prevented from watching his son on the field, and went off to see about a refund.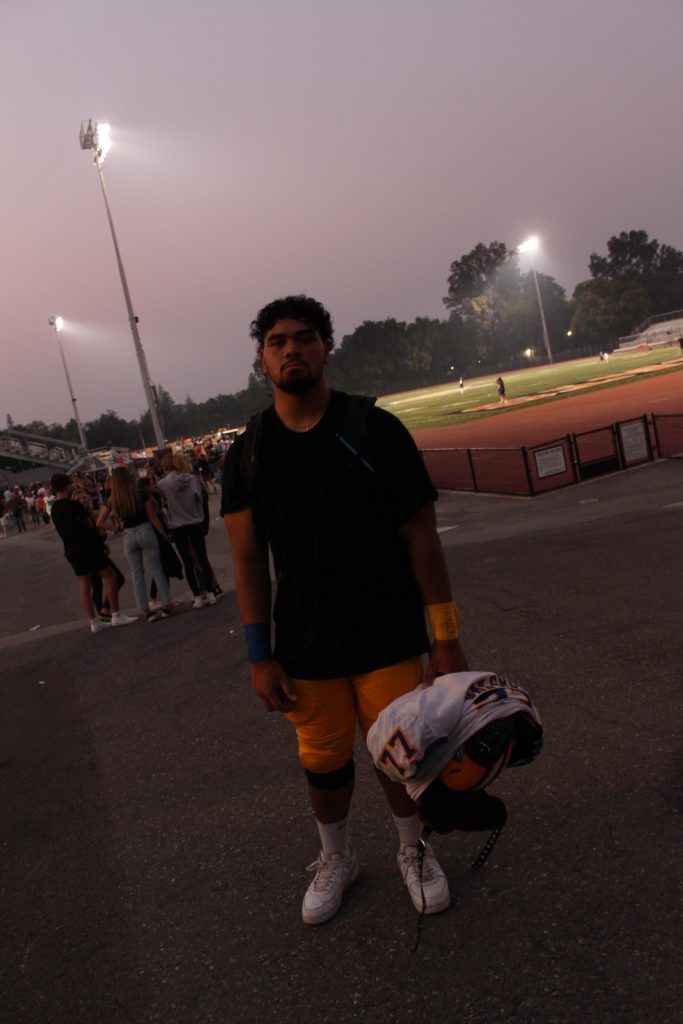 Karen Jensen, 51, says she feels bad that her son, Jack—a center in his senior year—couldn't bring home a big W for Los Gatos.
"They were so pumped up," she said. "We were planning for this all summer."
At first, the plan was to postpone the game for an hour, but in the end the game was shut down entirely, she recalled.
"I get that they had to do it," she said. "After what we've been through these past two years, it's not a surprise."
The news was confirmed by a police officer at the location.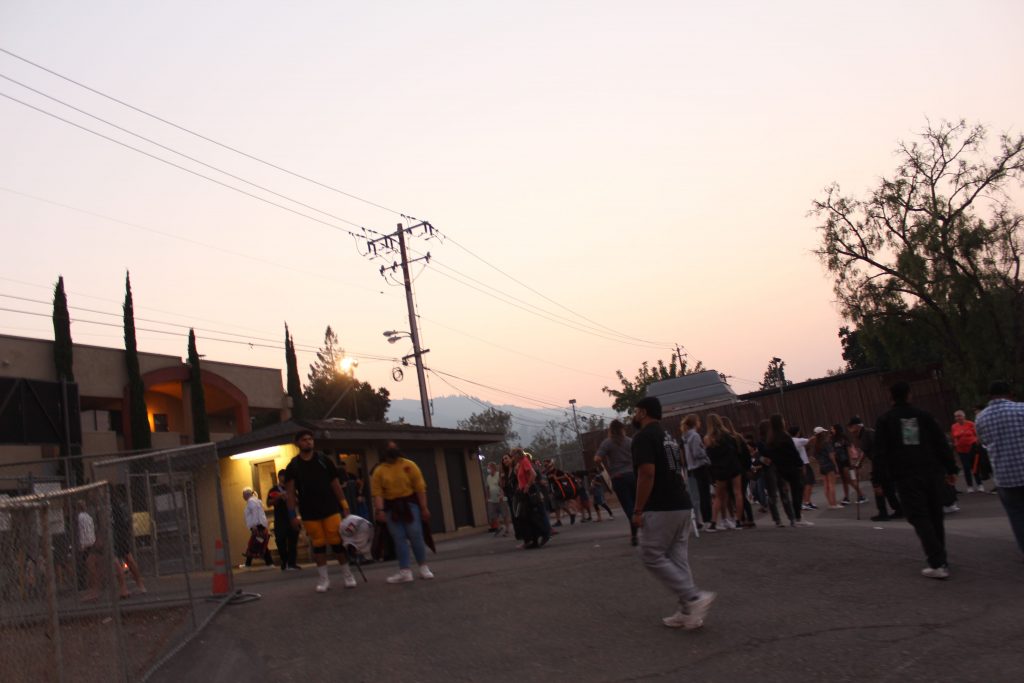 A student leaving the campus, looking dismayed, reported the school dance was canceled, too.
After Friday's disappointment, Jensen quickly maneuvered to cheer her teen up.
"We just ordered pizza," she said, while standing outside Greek restaurant Dio Deka. "And he's going to have some friends over."
Christine McMorrow, a CalFire spokesperson, said the majority of the smoke was from the Caldor Fire, burning near South Lake Tahoe, but that there were 14 active fires the agency was fighting across California.
"We are seeing larger, more intense fire behavior," she said. "The ones that are burning right now are no exception."
The school district has been planning for poor air quality days like this.
During its first board meeting of the year, Brian Thompson, the assistant principal at Saratoga High School, said all Los Gatos-Saratoga Union High School District schools now have high-quality air filtration systems (MERV 13—or higher), with extra filters on the way.
"We're always one order ahead," he said. "That's refreshing."
Preparing for wildfire smoke actually helps prevent coronavirus spread, he added.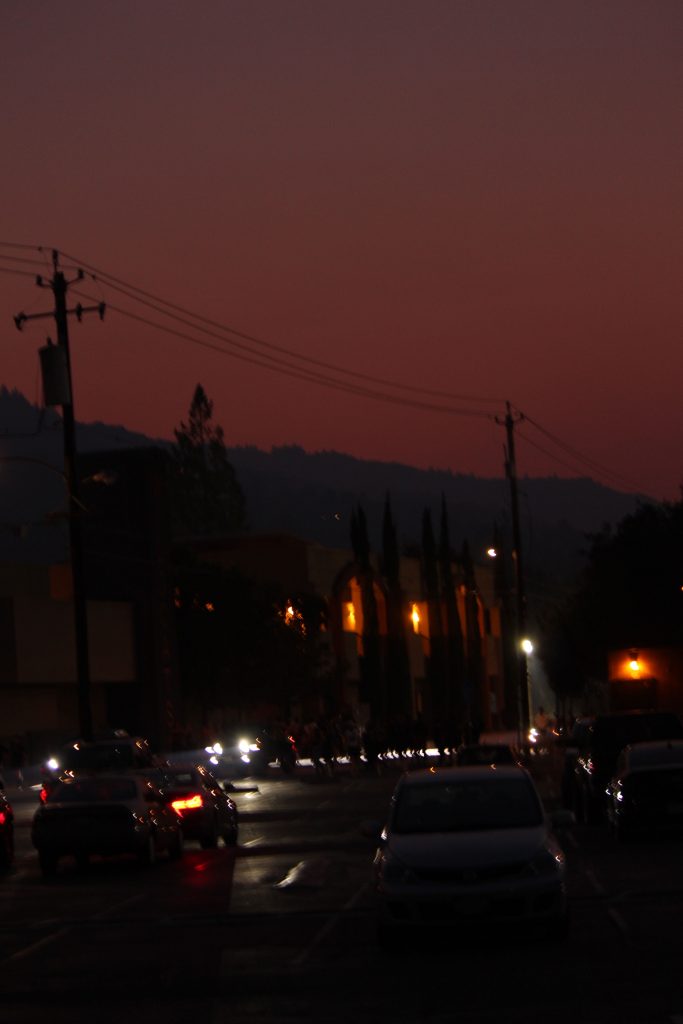 "The combination of masking and sanitation protocols, and the air filtration systems, have really significantly reduced the risk of Covid transmission from our schools," he said. "I'd just like to say thank you to our communities for taking it so seriously and having our students follow our protocols."
Some parents have been wondering how school administrators make the call about modifying or canceling activities.
"What we do is we follow the advice of air-quality health experts," Thompson said. "So, when our local air quality index—that's the AQI—reaches 101…we will close all the doors and windows, and continue to pull in, and filter, outside air."
This allows for the removal of smoke particles, and could also remove the novel coronavirus, if it were to show up, he explained to the board.
"For outdoor classes, and outdoor extracurricular activities, we will modify those activities if our local air quality is at 100 AQI or above," he said. "And, we'll move indoors, or cancel outdoor activities, if our local AQI reaches 151 or above."
At 301 or above officials will seriously consider closing the entire campus.
Some extracurricular practice sessions already had to be modified because of poor air quality, at least once, Thompson said, but on Friday night, locals got a taste of a full-blown game shut-down.
The air quality had been decent—under 100—through 2pm, but, over the next 60 minutes, it had deteriorated to above 100, according to Air Quality Management District data.
Regulators consider this "unhealthy for sensitive groups."
But as the opening kick-off approached, it just kept getting worse, peaking above an AQI of 150 by 7pm.
The air quality had technically moved into the "unhealthy" territory, and the game was called off.
Parents, students, players, and townsfolk—who had not been notified ahead of time—streamed out of the stadium back to their cars, or toward nearby restaurants.
In the ensuing hours, things improved slightly, but by 9pm the air reading was still just below an AQI of 150.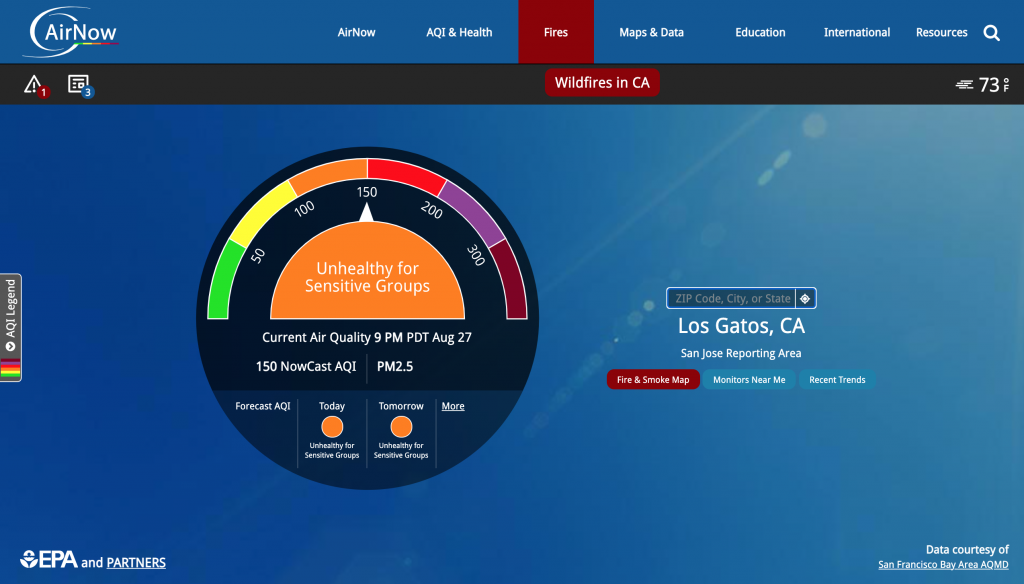 When a big game like this is canceled, Jensen says, it affects the whole town.
"In Los Gatos, the football community is huge," she said. "It's like Friday Night Lights in Los Gatos."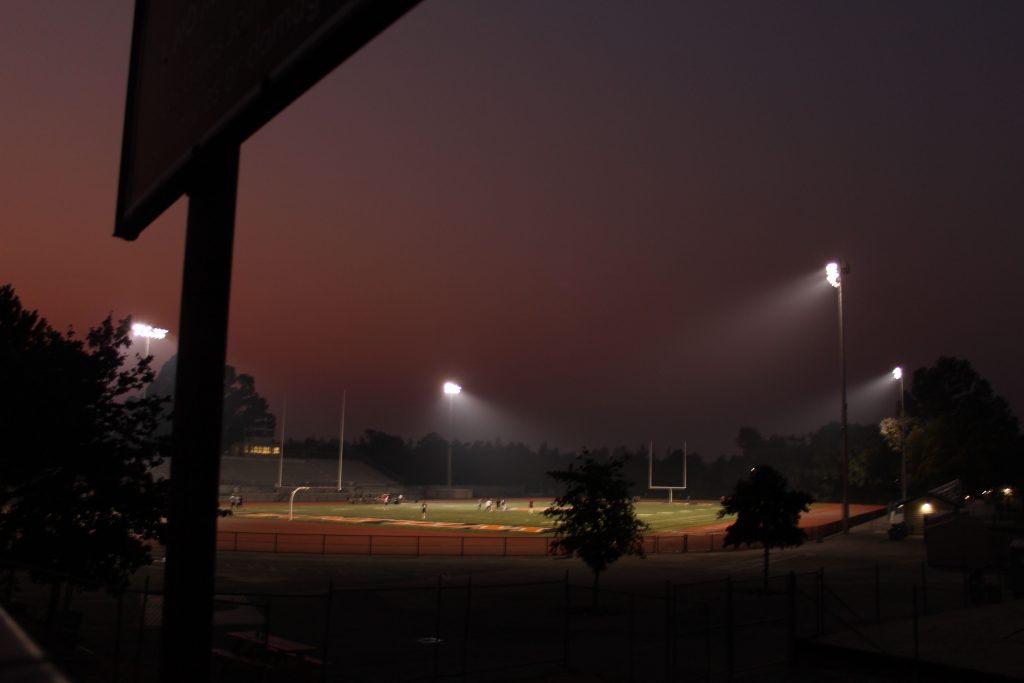 Because the sport means so much to locals, it will be important to learn how to adapt to challenging climatic forces, she added.
"This might be the new normal," she said. "It's only August. This could happen again."