Surrounded by family and friends to celebrate the announcing of his contract signing with the San Jose Earthquakes on Jan. 13 at PayPal Park, Niko Tsakiris couldn't help but get emotional.
After all, a dream had been realized. But in typical Tsakiris fashion, the precocious 16-year-old midfielder had another thought that partly explains why he was in this position in the first place.
"When we went in for pictures on Media Day, that was kind of like when it was, 'Wow, it's done.' But it was just the beginning," he said.
Just the beginning. That's the focus Tsakiris—a sophomore connected to Los Gatos High—has as he begins his professional career. The Quakes signed Tsakiris to a Homegrown Contract through 2025 with a club option for 2026.
He became the fifth youngest player in club history and previously played for De Anza Force Soccer Club, IMG Academy and the Quakes Academy. Tsakiris became the 10th player from the Quakes Academy to sign with the big club.
He's scheduled to be with the Quakes' first and second teams in Santa Barbara for the next week of training camp before the club returns to San Jose on Feb. 4. The club will play a couple of friendlies before opening the season against the New York Red Bulls at home on Feb. 26.
The 5-foot-9, 155-pound Tsakiris has entered training camp with an insatiable appetite to learn and develop.
"Being the youngest in the group, for me it's about learning and growing as much as I can as a player," he said. "And if the opportunity comes (to make the opening day roster), what an unbelievable experience it would be. I know everyday you're competing for your spot, and it would be a dream come true for sure. Right now I'm taking things in from the players around me, the guys from my position and getting their thoughts and learning to become a pro and grow in that way."
Tsakiris had reached a critical point in his soccer journey. In the first couple of months of the school year, he was training with the Quakes first team every morning, which affected his school work.
"Obviously, some teachers didn't like that too much and they didn't fully understand what was going on and where I was at," he said.
With his grades dropping precipitously, Tsakiris told the Quakes at the end of October that he would have to focus on school unless the team could sign him. Shortly thereafter, the team started engaging with Tsakiris and his agent and the two sides reached an agreement at the end of November before making things official on Jan. 13.
"Training every morning at PayPal, it was nuts," he said. "I still didn't have my license so my mom, dad and grandparents took turns driving me every morning to training. It was a crazy time for sure."
Tsakiris is the No. 2-rated player in the Northern California and Hawaii Region for the class of 2024, as well as the ninth best midfielder, according to TopDrawSoccer.
"Niko is an incredibly promising young player that we integrated into First Team training sessions throughout the 2021 season in preparation for this opportunity," Earthquakes General Manager Chris Leitch said in a press release. "We've always been impressed by his soccer intelligence and technical skill as an attacking player and have a development plan in place to help him reach his potential in San Jose. I'd like to thank his parents Shaun and Nyssa for their support throughout this process."
Shaun has coached different age group U.S. boys national teams and has proven instrumental in Niko's development. Even though Shaun knows the finer technical aspects of the game, Niko said the most important thing his dad taught him was to continually have a strong love for the game, because it's that passion that will carry him through on even the most difficult days.
"I started playing at 3 years old and always enjoyed it," Niko said. "I just loved playing and being with the ball, and my dad had a big influence on that. His big thing is to enjoy every part of it. Even now as a pro, this is still my job and it's more serious, but you still have to enjoy it everyday. He always said to be a good dude, work hard and good things will happen to those who work. And to love every part of the sport, on and off the field. My mom and siblings have also been a great influence on me, just giving me that stability and keeping my feet on the ground."
Tsakiris said the first year of Covid in 2020 was one of his most productive years from a physical maturation standpoint. In that time, Tsakiris got bigger and stronger.
"I would say that Covid year 2020 was huge for me," he said. "I was always on the smaller side and during that time I let my body rest a ton while training as much as I could. That time for me was pretty big in terms of growing and developing a little more physically. People have told me you're getting taller and you're getting stronger. I've heard that more and more in the last year and a half."
An indefatigable work ethic fueled by his love for soccer has brought Tsakiris to his present situation.
"Hard work is fun for me," he said. "I love this game so much that it's a 'let's go type of thing.' When you love it, it's not that hard to keep showing up and keep putting in the work."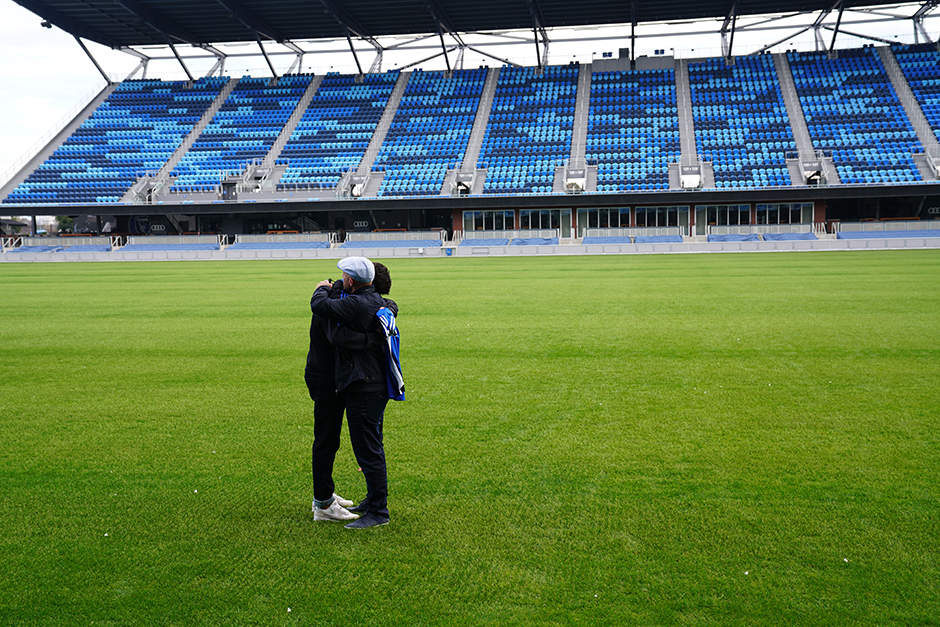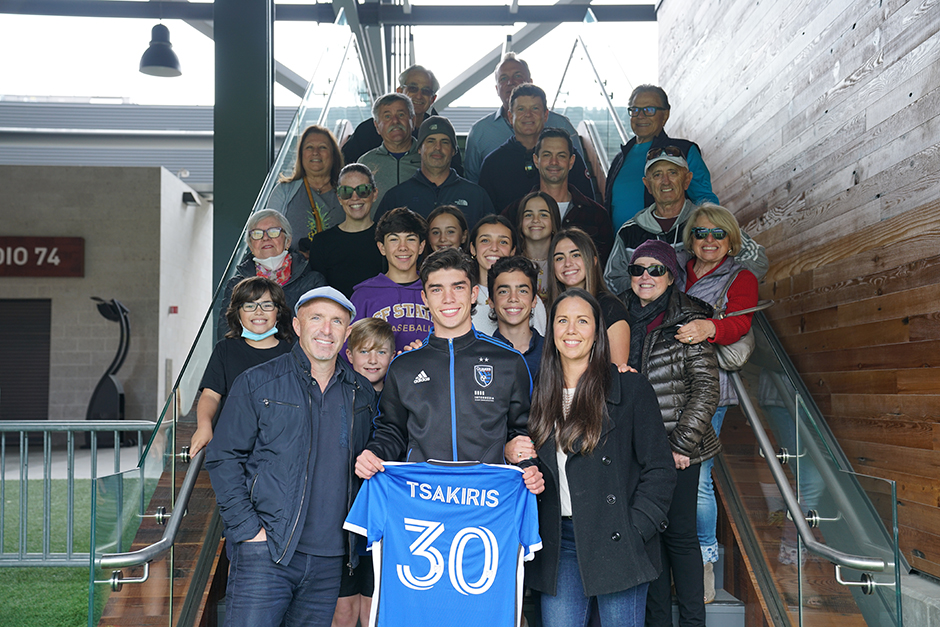 Sports editor Emanuel Lee can be reached at [email protected] and (831) 886-0471, ext. 3958.