A Los Gatos couple who said they needed their six-foot fence in part to protect themselves against antisemitic violence has been told they must tear it down.
The Planning Commission unanimously refused to allow an exception to the three-foot-max rule for the property at 755 Blossom Hill Road, during its regularly scheduled meeting Nov. 9.
Commissioner Reza Tavana was absent. He was, at the time, trailing the rest of the pack in his bid for a Council seat, according to partially-reported results.
The Kohanchi family's Microsoft PowerPoint presentation about why they should get to keep the fence pointed to "crime rates," "antisemitism concerns," prospective business plans, Town "hypocrisy" and "ordinance contradiction."
There's a lot of foot traffic where they're located, between the Terraces of Los Gatos retirement facility, the King's Court Shopping Center and the Camellia Blossom Professional Building, David Kohanchi said.
"There's a lot of very suspicious characters," he said. "We feel that we need the added protection."
Due to the positioning of the Terraces, about 100 people can look into their kitchen, he added, noting someone was recently killed in a vehicle accident within a block of their home.
Their house was even broken-into before they owned it. The neighbor two doors down was also burglarized. And the day they moved in, in October 2020—right after his wife Ilana delivered a baby—they had to contend with squatters, he said.
"Very nice couple," he recalled. "We asked them to leave."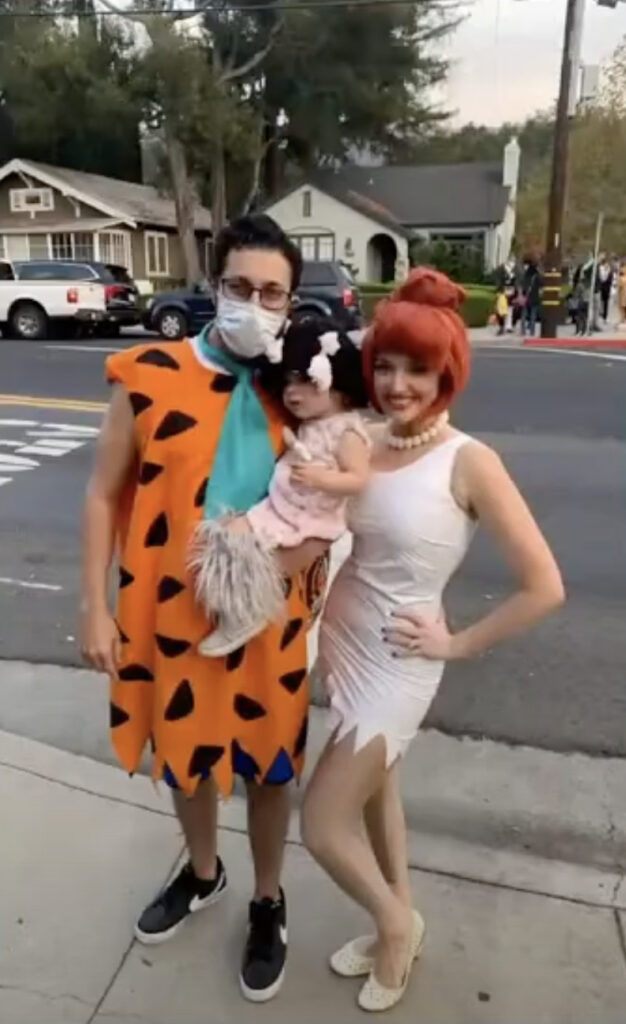 At one point, someone trespassed into their backyard, trying to snatch persimmons, he added.
"I think we need to reevaluate the safety of our community," he said. "Something that was astounding to us is…we're within a very close area to about 200 sex offenders—one within a few homes of us."
The slide titled, "Los Gatos Crime: Antisemitism," articulated some of their deepest worries for the Jewish family.
It featured police photos of the arrest of Los Gatos resident Wesley Martines, who was found with an anti-Jewish manifesto, high-powered firearms and ammunition, last year.
David noted that antisemitic graffiti was discovered a couple months later at the community center where their child attends preschool.
"We're quite concerned given the current rhetoric in the world," David said, clicking to the next slide which read, "we feel our steel galvanized fence will serve as a deterrent to both violent and property specific crimes, as well as antisemitic acts of aggression."
But they're also attempting to maintain the current level of fortification at their 20,000 square foot property—which, in addition to the persimmons, grows avocados, oranges, peaches, apricots, tomatoes and mint—prior to developing vending machine, produce and exotic car rental businesses.
He reiterated concerns with reaching staff during the pandemic, and said they found text indicating they could build a six-foot fence without a setback.
As part of his case for town "hypocrisy," he showed a number of photos of gates in the neighborhood.
"You look through Los Gatos—there are fences everywhere," he said. "Within a two-minute drive, we found 39 fences."
Planning Manager Jennifer Armer said she believes the applicant got incorrect information about the type of fence allowed due to outdated information on the Building Department's section of the Town website.
"That was delayed in being updated," she said. "The Municipal Code was updated properly."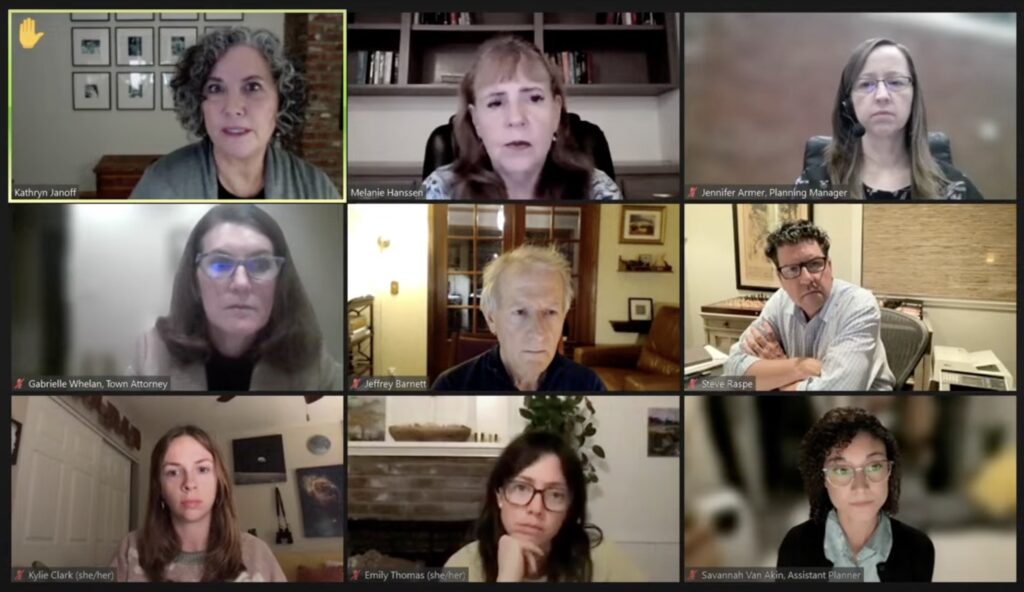 The Town Attorney said case law sides with municipalities in situations like these, even when incorrect information has been provided.
Assistant Planner Savannah Van Akin said staff attempted to reach out to the applicant on numerous occasions but got little-to-no response each time.
Town Engineer WooJae Kim said the fence is a safety hazard because someone turning into the residence could impede traffic because the gate is so close to the street.
"Blossom Hill Road is an arterial for the town," he said. "Also, there's quite a bit of pedestrian and student traffic on the sidewalks."
Commissioner Melanie Hanssen said if Los Gatos is serious about preserving its small-town character they can't be letting residents build tall fences all over the place.