Did you celebrate Groundhog Day last week? Me neither. But it's a major media event back East, especially in Punxsutawney, Penn. where the tradition (based on an early European legend and immortalized in the classic comedy film by the same name) originated in 1887.
At about the same time, farmers in other parts of the country were battling the groundhog's highly destructive cousin, the pocket gopher. These major pests caused extensive damage by feasting on the roots of vegetable crops, vineyards and orchard trees, while their burrowing activities weakened earthen dams and levees. Farming communities in the Midwest began holding Gopher Days with bounties paid for the largest number of gopher tails!
In 1900, an accidental entrepreneur named Zephyr Macabee obtained a patent for a simple but highly effective gopher trap. The business that he launched from his Los Gatos home to manufacture and market his invention is a classic American success story.
"Zeph" Macabee was born in upstate New York in 1857. His family moved to a farm in Santa Clara County when he was seven years old and subsequently settled in Los Gatos where his father landed a job as a hotel manager. In his teens, Zeph worked there as a clerk, busboy, handyman and barber, eventually opening his own barber shop on West Main Street. On the advice of his physician, Zeph abandoned that profession after 10 years to work outdoors in the fresh air.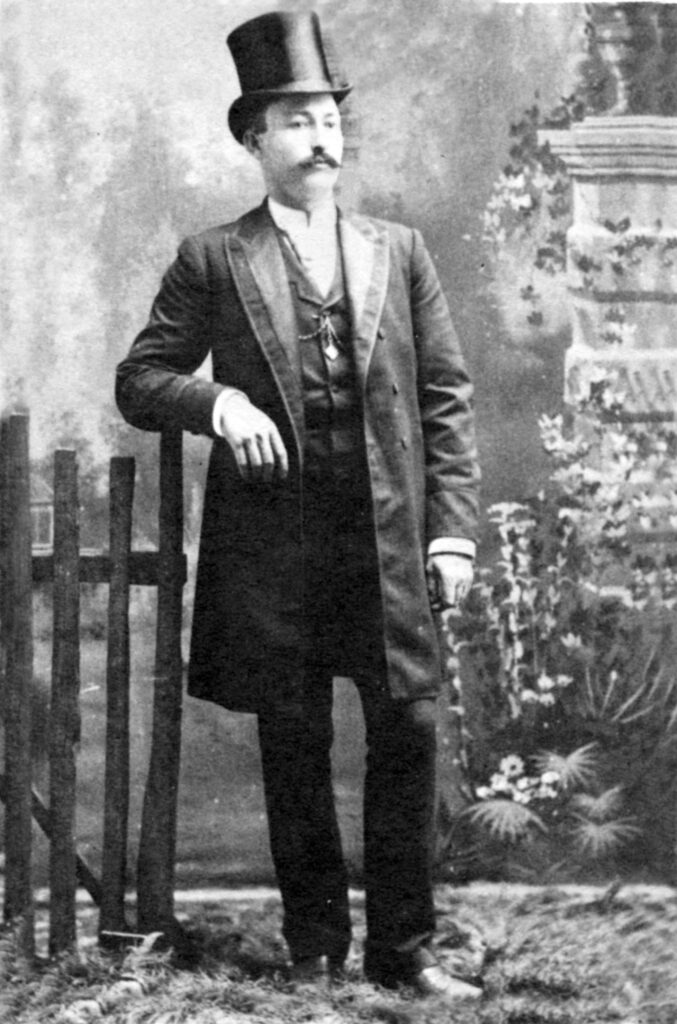 When a local cousin complained that gophers were wreaking havoc in his orchards, and that the few traps on the market were ineffective, Zeph (who loved to tinker) thought he could do better. Working in the basement of his home, he created a unique steel-wire spring-action trap that was easy to set, required no bait, and could be used repeatedly.
"I jimmied away at the jigger I was working on, and the first thing you know, I made a trap that was surefire. It worked then and it's been working ever since," reported Zephyr in a 1931 interview in the Los Gatos Mail News.
Word about his invention spread quickly. Zeph turned his barber shop into a retail store and traveled throughout the Valley of Heart's Delight selling traps by the dozen from his horse-drawn wagon. It seems that he found his perfect outdoor job!
By 1920, the Macabee Gopher Trap Company had six employees who were assembling up to 1,000 traps per day in Zeph's small basement workshop. The booming business soon took over the entire house. The Macabee family moved to a new home in 1924, retaining the old residence for use as the firm's production plant. It has since been designated a historical landmark and looks the same as the day it was built in 1894.
After Zephyr's death in 1940, his two children, Lucille Macabee Evans and Raymond Macabee, took over the family business. Raymond retired in 1979 and his children, Joyce Ridgely and Mary Barnes, continued to operate the company with the assistance of production manager, Ron Fink.
By the early 2000s, cheap Asian knockoffs began flooding the market forcing the company to outsource the majority of manufacturing to China. After more than 100 years, the last trap was produced on Loma Alta Avenue on May 14, 2008. The Macabee Gopher Trap is still the number one product of its kind on the market. But with the company's ownership distributed among multiple fourth and fifth generation family members, none of whom are interested in running the business, its future is uncertain.
Content and photos from "Discover LOST Gatos" historical walking tours by Alan Feinberg, Peggy Conaway-Bergtold and Sandy Decker. Download the free mobile app from the Apple App Store or Google Play.