The news that the Town's senior legal mind was moving on was announced early Monday.
And while Town Attorney Rob Schultz still plans to stay in his position until Dec. 30, residents and business leaders recollected on his "fair-minded" and accessible approach to handling local affairs.
"I have deep respect for Rob as an attorney," said Jonathan Knowles, president of the Los Gatos-Monte Sereno Police Foundation. "I think he's been an absolutely great town attorney for us."
Schultz' announcement came on the heels of a Nov. 1 performance review during a closed session of Council, in which Town Manager Laurel Prevetti's employment was also to be evaluated.
Schultz is currently out of the country and isn't expected back until Nov. 17.
The Town did not give a reason for Schultz's departure, and Sayoc said neither she nor Prevetti asked him to step down.
Reached via email, Schultz declined to say why he was resigning or why he thought now was the right time.
His decision "unequivocally" had nothing to do with recent Council disruptions or contentious labor negotiations with the Town's police force, he said.
Schultz graduated from Southwestern University School of Law in 1986 and was admitted to the State Bar the following year.
He was hired by Los Gatos in December 2013 to replace retiring town attorney Judith J. Propp.
Council, which appoints the community's top legal employee, will now begin a recruitment process to fill the position.
The town attorney provides legal advice to Council and staff on everything from land use, to public records, to litigation and other technical matters.
Prior to arriving in Los Gatos, Schultz served as city attorney for 16 years in Morro Bay in San Luis Obispo County.
He's also provided legal services for the cities of Atascadero, Pismo Beach and San Luis Obispo and served the San Simeon Community Services District and the Guadalupe Redevelopment Agency.
Recently, Schultz has been leading a series of community conversations around the possibility of opening up the community to cannabis retailers.
Over the past month, Schultz was asked to craft a residential-no-picketing ordinance following actions by conservative community members who have opposed the Town's efforts to promote diversity policies.
As a long-time organizer of Jazz on the Plazz, Knowles would frequently interact with Schultz to sort out permits.
"It's got a lot of moving parts as you can imagine," he said, adding he credits the work of Council—and Schultz—for the lack of police activity required at the events. "My engagements with him have always been that he's fair-minded."
Knowles said Schultz was never the kind of civic official to do "backroom deals." And he says he doesn't believe Schultz's resignation has anything to do with recent controversy at Council meetings.
"He wasn't only fair, he was pleasant," he said, looking back on the days helping throw Music in the Park. "He understood our challenges and he worked with us to address those."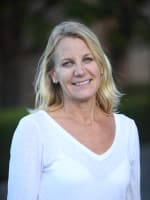 Catherine Sommers, executive director of the Los Gatos Chamber of Commerce, said Schultz is the type of town attorney you can call about any legal question that comes up.
"The Chamber of Commerce has great respect for him and we really appreciated our very candid relationship," she said. "He really cared, and that matters a lot these days."
Sommers says Schultz could've retired a few years ago.
"He stuck around because he did make some good friendships here and cared about this place—especially when Covid hit," she said, adding he played a big role in making outdoor dining a reality. "He figured out how we could do it. We set the example for so many neighboring cities, and that was all Rob."
Sommer says she appreciated his honest approach and steadfast work ethic.
"I am not sure he had a single day off during the Covid shutdown," she said. "I think he is finally on a vacation somewhere far away."