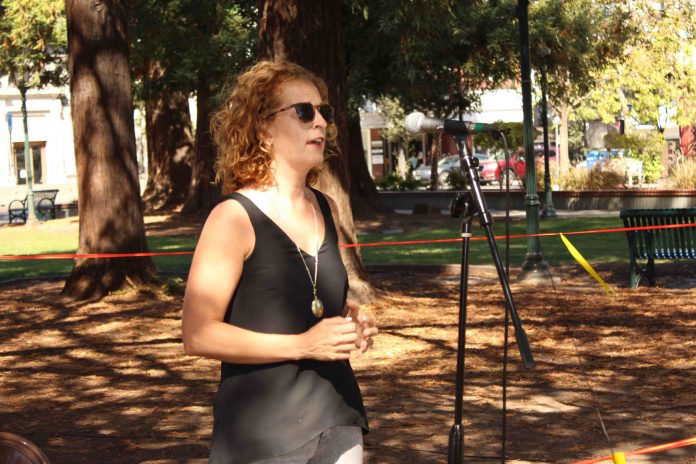 According to a civil action brought in January under a landmark #metoo-era child-sex-abuse reporting law, AB 218, Los Gatos-Saratoga Union High School District employee Willie Harmatz pressured students not to cooperate with police investigating Los Gatos High School track coach Chioke "Chee" Robinson.
In a ruling handed down this summer, Santa Clara County Superior Court Judge Peter H. Kirwan lambasted the district's lawyers for "willful misreading of current law," and for multiple attempts to have him deem AB 218 unconstitutional.
"They just don't want to be held accountable," said Lauren Cerri of Corsiglia, McMahon & Allard, the lawyer for Jane Doe, who claims she was sexually assaulted by Robinson between 1999-2001. "This is an incredibly egregious case."
This month, the firm filed another Santa Clara County sex abuse case against Robinson for illicit behavior a new female accuser says began in 2009, after he went on to coach track at Piedmont Hills High School.
Back when Robinson was the Los Gatos High girls' sprinting and running coach in the 1998-1999 school year, another student warned Harmatz about Robinson's predatory behavior, but was told to stay away from him and "run on the other side of the track," according to the Los Gatos complaint, which says he took no other action.
Robinson started grooming Jane Doe that year when she was a 14-15-year-old freshman, and by the time she was 15 he'd already forced her to touch his genitals at a track meet, the lawsuit claims.
"Robinson repeatedly sexually abused plaintiff, escalating his abuse to include oral sex and sexual intercourse on school grounds, including but not limited to in the track and field shed, from 1999 through 2001," the complaint states, adding the Los Gatos Police Department had been investigating the situation as early as November 1999.
"During the investigation, a student disclosed to the LGPD that she had witnessed Robinson's sexual abuse of plaintiff," the lawsuit reads, adding, "Harmatz drove to that student's house, requested to speak to that student outside her mother's presence, and then threatened to make her athletic career difficult if she did not stop 'lying' about Robinson."
Administrators did nothing at the time besides encouraging Robinson to "use common sense," and they let him keep coaching Jane Doe, according to the suit.
The district, Harmatz and Robinson, are all defendants. Mark Davis and Eric Bengtson, of San Jose-based Davis, Bengtson & Young, APLC represent the district. Leila Nourani, Douglas Egbert and Bailey McCabe, of Sacramento-based Jackson Lewis P.C., signed on as co-counsel for the district at the beginning of July.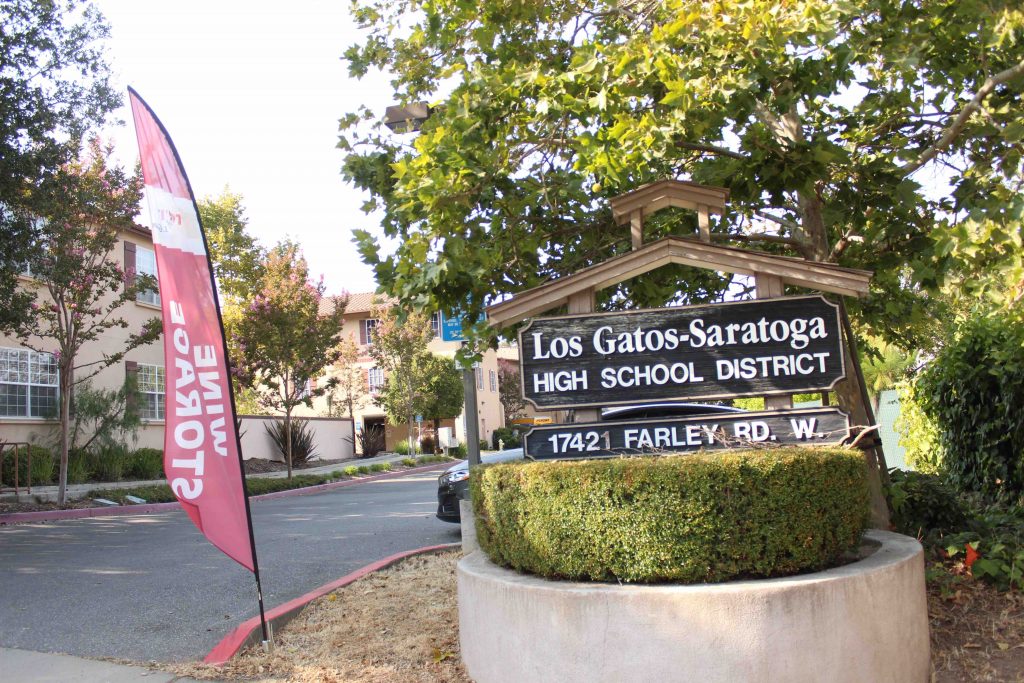 Attempt to fend off liability
Both the district and Harmatz launched a "demurrer and motion to strike" in an attempt to escape liability for Robinson's purported conduct, which was heard by Judge Kirwan on July 13, 2021.
The district's lawyers worked on chiseling down the two causes of action levels against them and their employee, Harmatz. The first is "sexual abuse of a minor"—which was well beyond the statute of limitations, but was allowed to come forward due to AB 218. The second is "negligence of district employees."
Jane Doe also sought "treble damages," meaning three times the money you would get in other circumstances. AB 218 had extended the possibility of bringing treble damages into the picture, as long as plaintiffs could prove there was a cover-up.
Because the district is publicly funded, until AB 218 passed, a sexual assault victim would've had to make a claim against it within six months of the abuse occurring.
"You can't just sue the public entity," Cerri explained. "You have to first put them on notice."
The "primary basis" for the district's effort to have the lawsuit tossed was Jane Doe's "purported failure to timely comply with the claims presentation requirement of the Government Claims Act," Kirwan said, adding, "It also claims that recent changes to California law made when AB 218 was signed into law in October 2019 are purportedly unlawful."
The girl's mother reported the abuse to police after finding a pregnancy test and a ripped-up love letter from Robinson, Cerri said. Jane Doe originally denied the illicit relationship to investigators, something which is quite common in child-sex-abuse cases, she added.
Judge Kirwan wasn't buying what the district was selling on this front, noting AB 218 explicitly removed a key barrier to bringing such claims—Gov. Code 905, section m—which limited lawsuits to crimes that happened in 2009 or later.
"This argument is unpersuasive as it depends upon a willful misreading of current law after the passage of AB 218"

—Superior Court Judge Peter H. Kirwan
"AB 218 clearly removed this language but the District still asserts that the Gov. Code 905(m) exception to the claims presentation requirement does not apply to plaintiff's claims because the AB 218 amendment has no retroactive application to claims based on conduct occurring before Jan. 1, 2009," he said. "This argument is unpersuasive as it depends upon a willful misreading of current law after the passage of AB 218."
The district also attempted to have the law thrown out by calling it "unconstitutional" under both federal and California law. This could have meant that child-sex-abuse victims across California would've been prevented from finally having their day in court.
"They're covering up for these predators," Cerri said. "It's just evading responsibility."
As far as AB 218 violating the district's due process rights under the U.S. Constitution? "This argument is also unpersuasive," Judge Kirwan said, noting the defendants "have no constitutional right to be free of the obligation to defend claims revived by the changes."
'Unpersuasive' arguments
The district's lawyers tried to say that AB 218 should be considered as an illegal "gift" of public funds, under Article XVI, Section 6, of the California Constitution, since state lawmakers aren't supposed to force public entities to give money to people who don't have a legal claim to it.
Judge Kirwan shot this down, too.
"These arguments are unpersuasive," he said. "The District has in no way established that plaintiff's claims are 'invalid.'"
When asked why district lawyers have been trying to convince a judge to rule that the child-sex-abuse law—AB 218—is unconstitutional on multiple grounds, District Superintendent Michael Grove said he had no idea their lawyers were going to try this tactic.
"I would refer you to the law firm in question to address questions about litigation," he said, adding, "but to be clear, we've had no conversations with nor given direction to any legal counsel regarding 'throwing out' the law to which you refer."
Lawyers for the district did not respond to multiple interview requests by phone and email.
In a victory for the district, Judge Kirwan ruled it "cannot be vicariously liable for defendant Robinson's alleged acts of sexual abuse as they were beyond the course and scope of his employment." He explained he couldn't find any cases to back up the idea that the administration should be held directly responsible for what Jane Doe says Robinson did to her.
"Leave to amend is denied as it does not appear to the Court that the defect (the lack of any statutory basis for the claim to be brought against a public entity) can be cured," he ruled.
However, that doesn't mean Harmatz won't be held responsible, Judge Kirwan clarified.
Similarly, he said the district can't be sued for treble damages. For this, he based his logic on a decision earlier this year in a case involving the Los Angeles Unified School District.
"In light of this ruling it is not necessary for the Court to consider the District's further argument that the complaint fails to sufficiently allege a cover up," Judge Kirwan said. "This ruling does not bar the request for treble damages against defendant Harmatz."
Cerri said she was aware of the LAUSD case, so she wasn't too surprised. But, she adds, she'll wait to see if that decision is appealed and overruled. And if it is, she'll go after the district on behalf of Jane Doe, for treble damages, once again.
The next case management conference is set for Oct. 5.