Brett Heimlich's road to winning the Stanley Cup began years ago in Los Gatos.
He'd recently graduated from high school and was casting around for a policing or audio/visual job, when he went to a family barbecue at the home of a friend his mom worked with at Southwest Airlines, Kim Hunter.
Her husband, Tim Hunter—on steak-grilling duties—was an assistant coach at the San Jose Sharks and just happened to be looking to improve the team's technological capabilities.
"I didn't know what the hell I wanted to do," Heimlich said. "I have a strong passion for law enforcement, so I thought I might become a cop."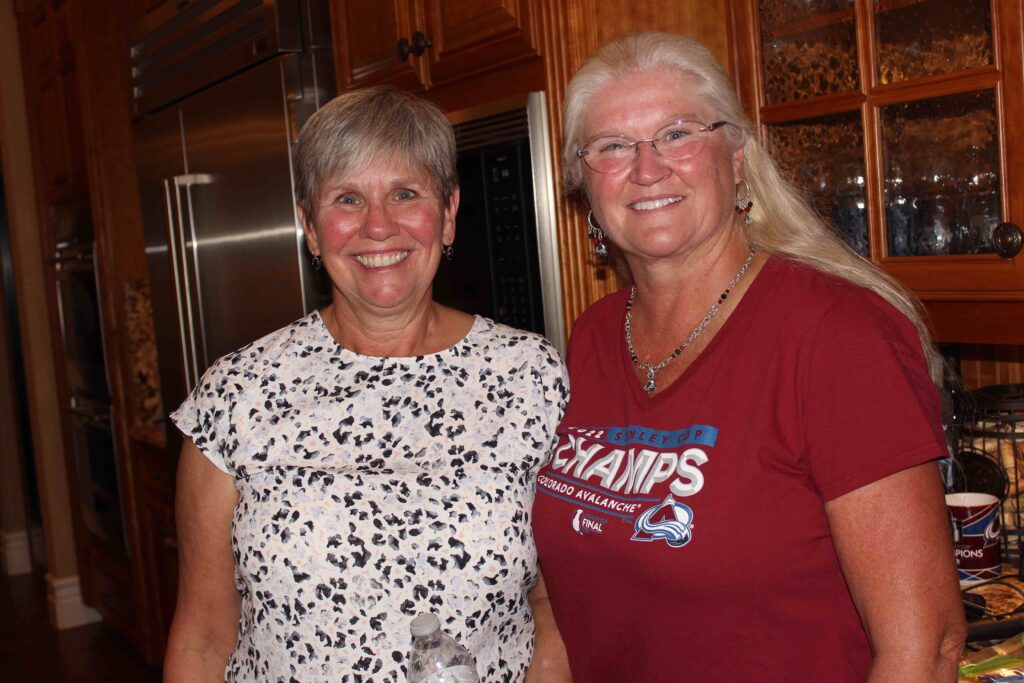 When Heimlich was offered the chance to use his video skills to help the Sharks, he jumped at the chance.
The Sharks didn't have a big budget for technology in those days, says Tim Hunter.
He recalls how he even hired Heimlich's dad to help put a "smart board" up in the dressing room at the Sharks Ice practice facility. To prepare game footage to show to players, a staffer would transfer clips from one VHS tape to another.
"San Jose is Silicon Valley," Hunter remembers thinking. "Why don't we have computers?"
He contacted the company's sponsor, HP, brought in five laptops and began training Heimlich on how to use the new system.
'Everyone knows how hard he's worked to get to this point'

—Phil Pritchard, Keeper of the Cup
"He was bang-on fantastic at it," he said. "I just showed him the path."
That kicked-off an incredible run for the 1991 expansion team.
"I started doing simple things," Heimlich said, noting over the years he was promoted to the role of video coordinator. "I got fully involved with the coaching staff."
The Sharks won the Presidents' Trophy, for achieving the best record in the 2008-09 regular season. They made the playoffs every year until 2015, even making it to the Western Conference Finals in 2010 and 2011.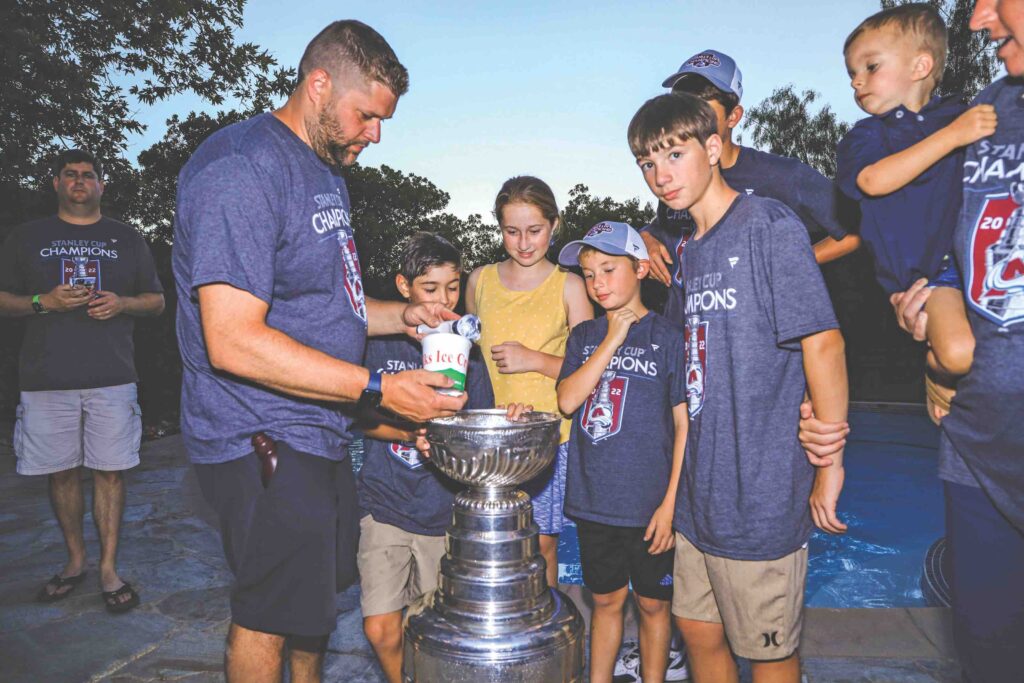 It's a different time now—with every game broadcast on television—than it was in the old days.
"DVD burners were just starting to become popular," he said. "They were expensive, but you were able to get your hands on it."
In order to collect the intel his coach needed to prepare players for upcoming games, he'd sometimes have to rely on more old-school methods of sourcing clips—developing relationships with associates who had special television packages, and even collecting DVDs from a hiding place under a ceiling tile or behind the game clock.
After they missed the playoffs in 2015, Heimlich was let go with the rest of the coaching staff.
"It was a learning experience," he said. "I just got let go from my hometown team."
His mom, Mitchie Heimlich, remembers how difficult that was for her son.
"That was hard to see," she said. "He was doing his best, which was all he could do."
Luckily, he quickly scored a job interview in Colorado.
"Joe Sakic and Patrick Roy were the two that interviewed me," he said, remembering how he tried not to lose his cool in front of the two Hall of Famers. "Of course it was intimidating."
Luckily, he made an instant connection with Roy, and he was invited to join the organization.
That year he focused on proving his mettle. That included collecting the best assortment of pre-scout video—boiling hundreds of hours of footage down to the 20-30 clips that tell a cohesive story about the team you're about to go up against.
Under Roy, Heimlich was even the one to present the video to the players.
That year the Avalanche didn't make the playoffs, and the following year they had the worst record in franchise history since moving from Quebec.
"It was a humbling experience," Heimlich said. "It was hard, but it made you want to grind and not embarrass yourself and do better the next year."
'It's a Dream come true'

—Brett Heimlich on the backyard bash in Los Gatos that featured the Stanley Cup.
As the video coach, Heimlich is in charge of challenging questionable calls during the game, and with National Hockey League rule-updates, he kept getting more responsibility.
"The technology is all unreal—it's all HD," he said. "It's a pivotal thing."
It also meant added pressure. For example, if he claims an opposing player interfered with their goalie while putting the puck in the net—but this gets disproven during the challenge—they have to send one of their own players to the penalty box for two minutes.
Instead of just allowing a single goal, it could create an opening for the other team to score again.
Heimlich credits his amazing family for helping him navigate the roller-coaster ride that is professional hockey.
"If you don't have good family support in this job it's hard to succeed," he said. "Because there are late nights; there are frustrating nights."
But this year, they managed to go all the way—winning the Stanley Cup finals against the Tampa Bay Lightning in six games.
"There's just that sense of a weight lifted off your shoulders," he said. "It's contagious. I want to win next season."
Each team member gets to spend the day with the trophy, and Heimlich decided he'd bring Lord Stanley's cup to the place where it all started for him—Los Gatos.
On Sept. 4, after a winery stop in Gilroy, friends and family from across the continent gathered in his parents' suburban backyard on one of the hottest weekends of the year.
Heimlich and his 34.5-pound silver-and-nickel cylinder with a bowl on top were the center of attention.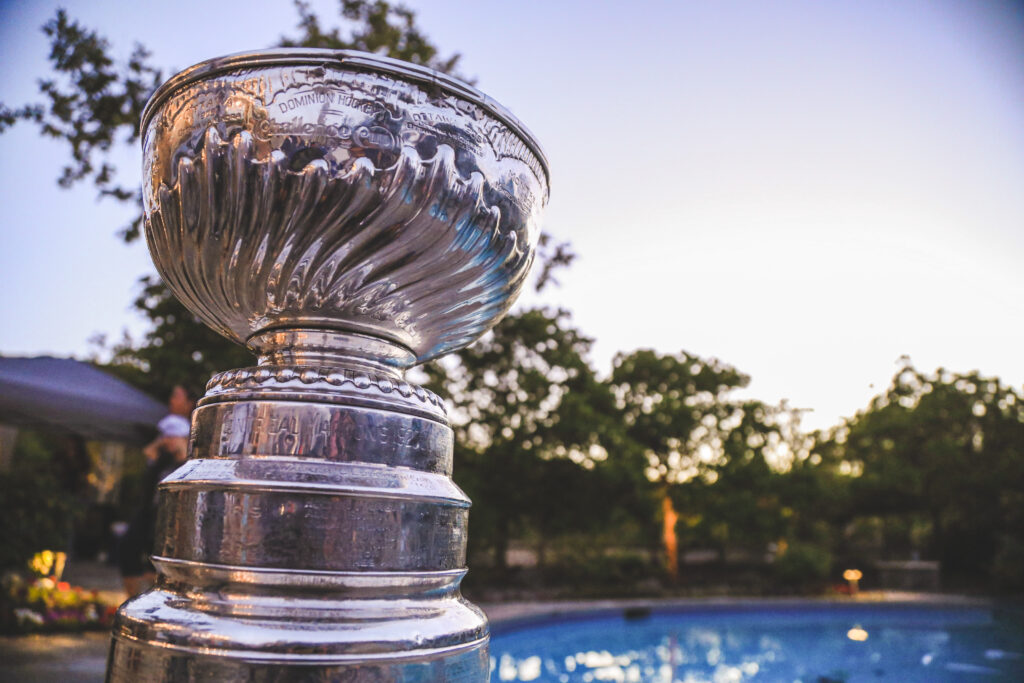 His brother Kevin told of how they both got Colorado Avalanche jerseys as kids.
It just happened to be the 36th birthday of San Jose resident Lauren Miller, one of Heimlich's wife Amanda's best friends.
"I got to drink out of the Stanley Cup; I got to eat cake out of the Stanley Cup," Miller said. "But really, it's Brett's day."
Hunter says back when he won the cup with the Calgary Flames in 1989, he picked it up in a hockey bag.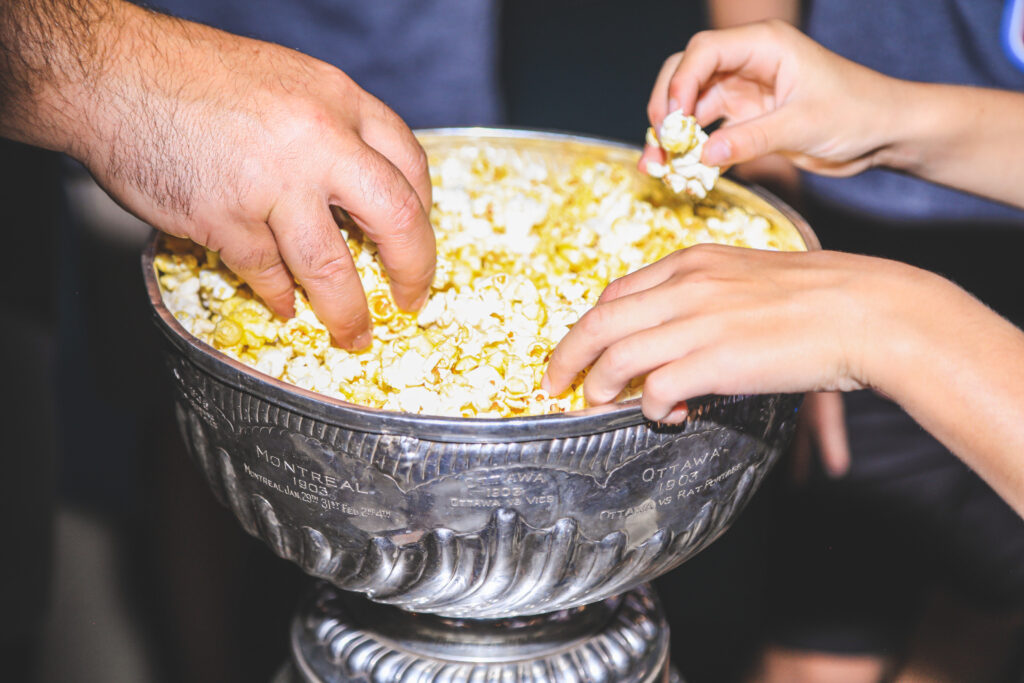 "To finally win it and touch it—it's so surreal," he said. "It is so incredible."
He drove down with his wife from Alberta to celebrate Heimlich's victory this year.
Now, there's a lot more formality involved. A Keeper of the Cup travels with the trophy to safeguard it and to ensure etiquette is followed. For example, only the player is allowed to hoist the cup. In fact, there were two reps at the Los Gatos backyard afterparty.
One of them was Phil Pritchard, who commended Heimlich on his accomplishment.
"Everyone knows how hard he's worked to get to this point," he said. "The team's bigger than who's on the ice."
Neighbor Mike Ricci, who won the cup in 1996 with the Colorado Avalanche, again basked in the glow of the prize that was first awarded in 1893.
"I'm happy for his family too," he said. "That's what this is for—for everybody."
Mike Potenza, who was director of strength and conditioning at the Sharks when Heimlich worked there, says he was thrilled to see him reach the pinnacle.
"He was my seatmate on the plane," he recalled of their many trips to away games together. "It's awesome to see a very close friend win it."
As evening turned into night—and beer, popcorn and teddy bear-shaped cookies entered the cup before vanishing—Heimlich took stock of this pivotal moment in his life.
"It's been unreal," he said, noting it was amazing to get to share it with his family. "It's a dream come true."