The criminal case against a man who ran an artisianal bakery in Los Gatos and is accused of several child sex offenses has been paused as the court decides if he's mentally fit to stand trial.
Ali Asghar Shemirani has been charged with three felonies and three misdemeanors prosecutors say he committed between 2006 and 2021, sexual battery, forced lewd acts on a minor under the age of 14, and felony sexual assault—which would carry a life sentence.
In Santa Clara County Superior Court April 24, Judge Jose Franco suspended proceedings to allow Shemirani to undergo a psychological evaluation.
Then on Friday, Judge Julia Alloggiamento considered the options.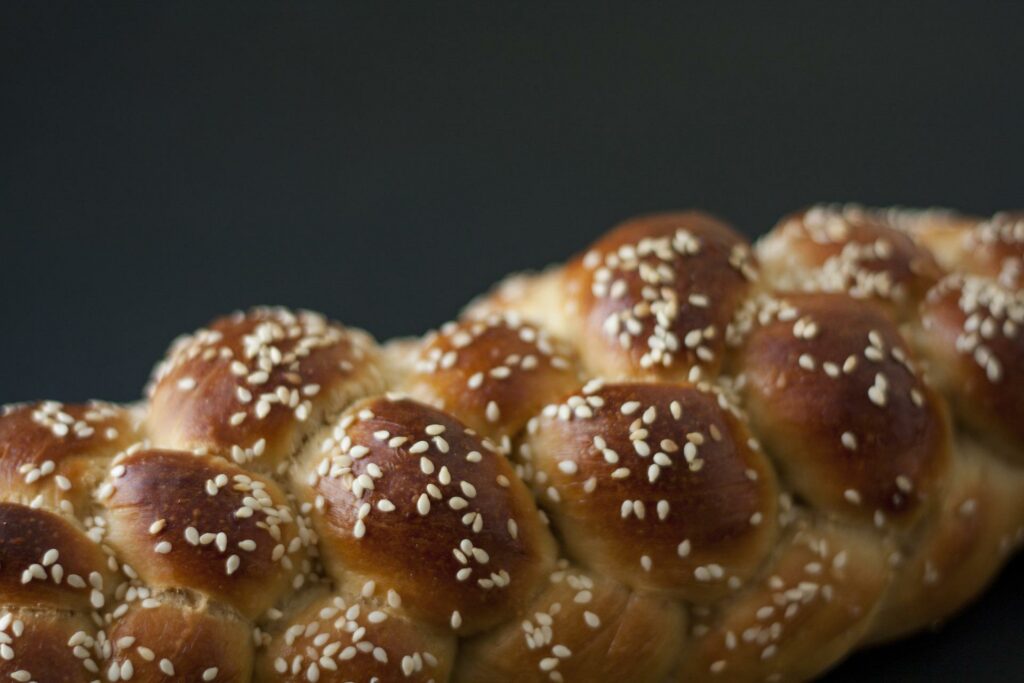 Shemirani's lawyer, Steven Clark, asked if his client—who is currently out of custody—could remain seated during the hearing.
"He's having some blood pressure issues," he said.
The judge granted this request for the elderly man in a coat, gray button-up shirt and tan pants.
In March last year, the Los Gatos-Monte Sereno Police Department received a report of a sexual assault that allegedly happened at Mama's Bakery at 473 N. Santa Cruz Ave.
Shemirani, the owner, befriended female customers under the pretense of offering bread-baking lessons and would inappropriately touch and fondle the female victims against their will during the lessons, police said.
Investigators say they ended up discovering evidence of additional disturbing behavior.
The Los Gatos Baker is Accused of Sexually Assaulting Multiple Victims, including ones aged 12 and 13.
According to the first amended complaint, filed in September, Shemirani's abuse stretched back to at least 2006, when he inappropriately touched a 13-year-old, using "fear of immediate and unlawful bodily injury on the child and another person."
The District Attorney's Office says his predatory behavior continued, including in the early part of 2015, when he committed "a lewd and lascivious act" on a 12-year-old.
Shemirani is facing two misdemeanors—one for battery and one for sexual battery—and the complaint says he touched a victim's breast and used unlawful force on Aug. 7, 2020.
Just a few months later, on March 15 last year, he sexually assaulted another victim, including touching their breasts, leading to another misdemeanor sexual battery charge, according to the complaint.
Shemirani "unlawfully restrained" the victim during that abuse, and so he's also charged with felony sexual battery, prosecutors said in the filing.
The District Attorney's Office has been gearing up to present expert testimony to the court about "child sexual abuse accommodation syndrome," and warned there could be evidence of additional assaults emerging.
In 2003, the Jewish News of Northern California lauded "Abrahim Shemirani" for creating an "oasis" for Biblical adherents, by operating "the only kosher bakery in the Los Gatos area."
Shemirani told the writer he was born in his father's bakery in Tehran, which produced challah for Iran's Jewish community.
Diane Fisher, director of the Jewish Community Relations Council of Silicon Valley, said Shemirani had since lost his certification. The bakery's website still says they "only use the finest dairy free kosher ingredients."
In 2013 the Atlantic called his bread "perfect" and described him as a "great craftsman."
During the court hearing, Shemirani looked quite withered, as he took in the hearing with the assistance of a Farsi translator.
Alloggiamento suggested one mental health professional that frequently works with the court.
"Is he a neuropsychologist?" Clark asked.
He asserted his client has issues with dementia and wondered if a different specialist might be more appropriate.
Ultimately, they agreed on Dr. Brent Hughey, the Pleasanton-based CEO of the Neuro-Psych Alliance, Inc.
A report on whether Shemirani is mentally competent is due back on July 15.
(Updated May 24, 2022, to remove the word "kosher" from the headline and to make additional clarifications, after officials with the local Jewish community said Shemirani had previously lost his certification for the bakery.)