It wouldn't be a Los Gatos High girls volleyball match if it didn't involve an extended set.
The No. 6 seed Wildcats won another marathon set but ultimately lost the match and saw its season end against No. 3 seed Menlo-Atherton High in a Central Coast Section Division I playoff quarterfinal on Nov. 1. Game scores were 25-19, 25-14, 25-27, 25-16.
Wildcats coach Brynja Thompson said she'll remember this year's team for its propensity to be involved in suspenseful, riveting matches that often went the full five games.
"I think we got to play more sets than any other team," she said. "We always go four or five sets; we never do anything in three. So, what I'll remember the most is all the volleyball we played together. Those five sets in the beginning of the season didn't cripple us; they really made our season more memorable."
Los Gatos finished 11-14 and will graduate UC Santa Barbara-commit Hannah Slover. However, Thompson was excited when asked about the players who are projected to return next season. They include Allison Black, Nicole Steiner, Maya Walker, Kate Vanderbosch, Sarah Herman and Mia Halsey. Black and Halsey led the team with seven kills each in the M-A match.
"Oh my God, we don't want to talk about next year yet because I'll get too excited," she said. "I want to be in the moment right now."
M-A displayed its superiority defensively, time and again getting balls up that against most teams would fall for a point.
"Menlo-Atherton is really good at what they do and I think we learned a lot from that and we will use those things as we move forward," Thompson said. "Our players are so amazing, there's no one person that's really going to make or break our season and that's what the team has been working on for so long. And that is really being distributive, really making all the players shine to be very difficult to defend."
Water Polo
The girls team achieved a milestone for the program by winning its first-ever match in the CCS Open Division playoffs, defeating Menlo School 11-7 on Nov. 5. The No. 4 seed Wildcats (26-1) received a huge game from Lily van Putten, who had four goals, five steals and drew five exclusions.
The victory earned Los Gatos an automatic berth into the CIF NorCal Regional Championships, which starts on Nov. 15. Karissa Elliott continued her tremendous play of late with three goals, Julia Ernsting scored twice and Ella Ralston added three assists.
Goalie Rachel Stephens finished with 12 saves and scored from mid pool just before the third-quarter buzzer.
Meanwhile, the Los Gatos boys team also made some history, reaching the Open Division for the first time in program history.
The No. 8 seed Wildcats were in tough against top seed Sacred Heart Prep, the lone team outside of Southern California that is ranked among the top 10 in the state. Connor Sullivan capped off a spectacular season with six goals, Liam Amburgey had two and goalie Jake Cannon produced "several amazing blocks," according to coach Davor Koret.
Los Gatos had a fine season, highlighted by a thrilling win over Gunn in the third-place game of the league tournament. And with several key players returning, Los Gatos looks set on making a deeper CCS and potential CIF run in 2023.
Football
Los Gatos is back in the section's premier Division I playoff field for the second consecutive season. Champions of the SCVAL/PAL De Anza Division, the Wildcats (8-2) earned the No. 3 seed and play host to No. 6 Mitty (7-3) on Nov. 11 at 7pm.
They concluded the regular-season with a strong 31-14 win over Menlo-Atherton in a league crossover game on Nov. 4. Jake Boyd was just 8-of-18 passing but for 161 yards, or 20 yards per completion. Emiliano Mejia had another superb game, rushing for 91 yards on 13 carries.
Jaylen Thomas led the receiving core with five receptions for 53 yards, and Henry Wong and Boxer Kopcsak-Yeung had touchdown receptions of 69 and 54 yards, respectively.
Defensively, Henry Masters and Landon Heard shared team-high honors with 12 tackles each, and Luchi Casale had 11.
Heard also had two interceptions, continuing his ball-hawking ways. Wong and Nicolas Ramos each had two tackles for losses. Lyndon Bailey and Ryan Vernale combined for nine quarterback pressures, making things tough for the M-A offense.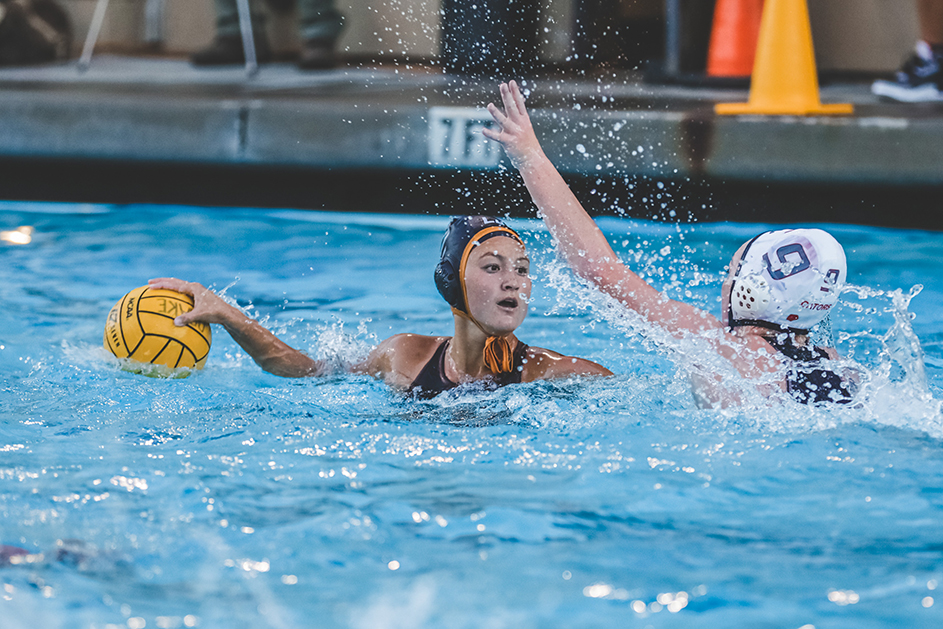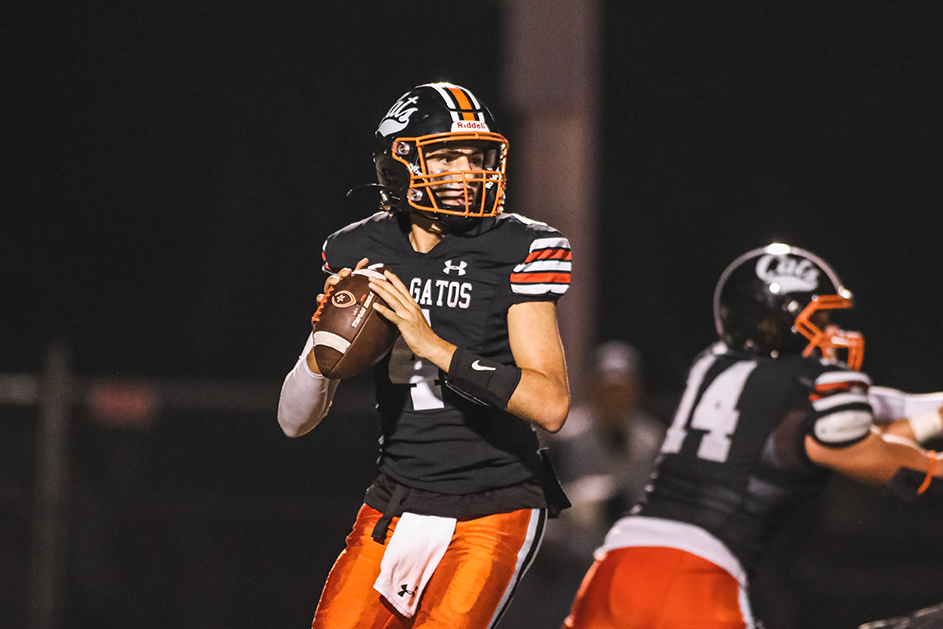 Sports editor Emanuel Lee can be reached at [email protected]