A man lost control of the SUV he was driving and it flipped over in the northbound lanes of Highway 17 around 12:15 p.m. today, authorities said.
A Santa Clara County paramedic arrived on the scene—just south of Idylwild Road—shortly afterwards, but no injuries were reported in the single-occupant accident, according to Officer Rob Johnstone, with the California Highway Patrol's San Jose office.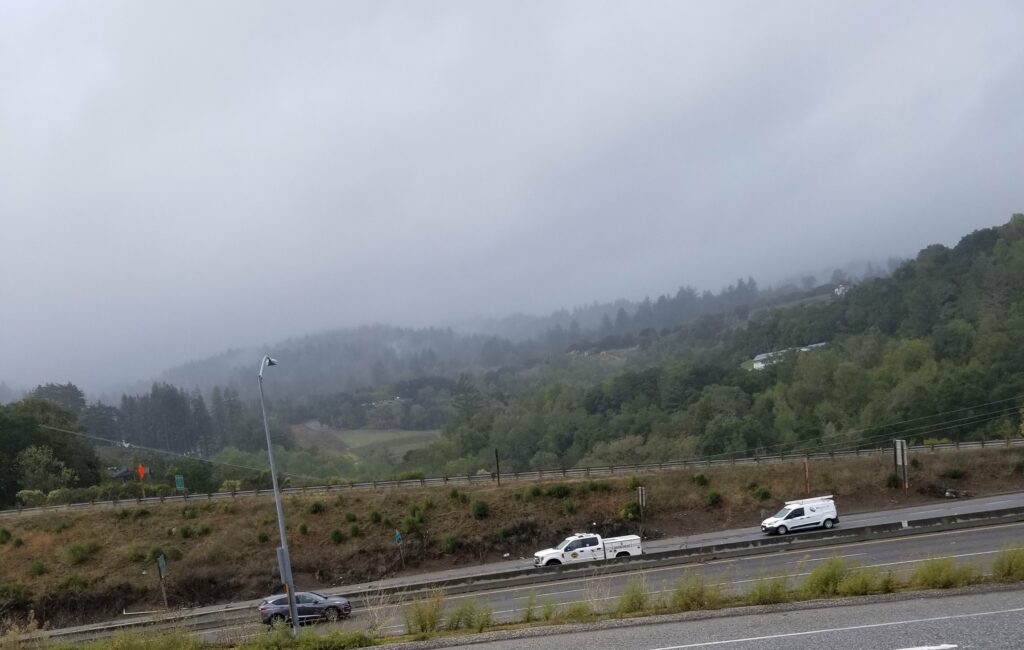 As crews worked to remove the overturned black Jeep SUV, just before 1pm, both southbound lanes had been opened, while northbound traffic was backed up to Summit Road.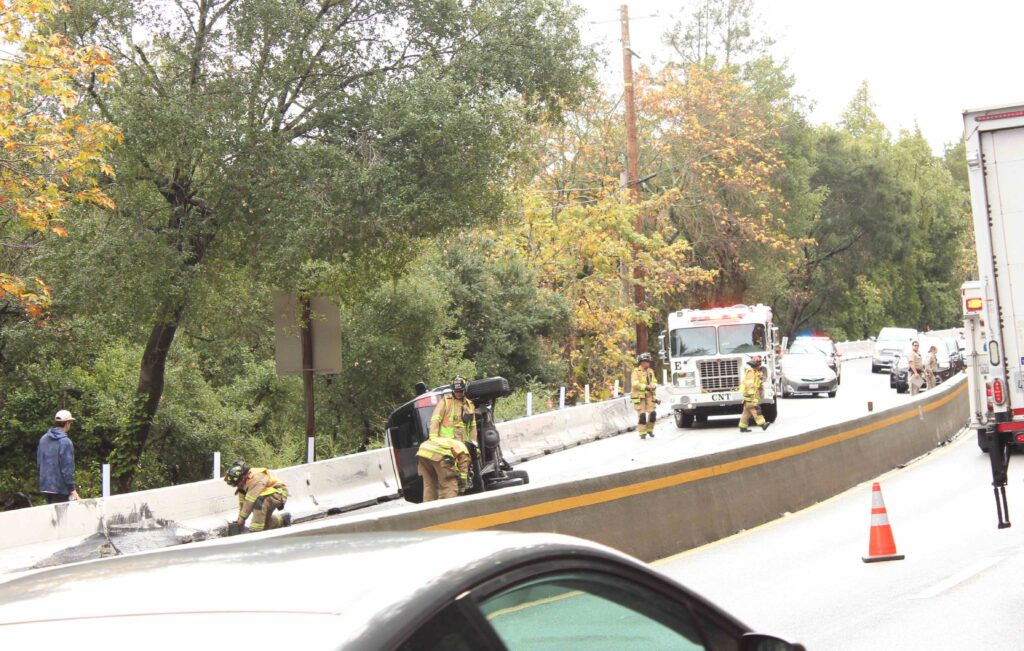 Just over a week after an atmospheric river pummeled the region and raised debris flow concerns, light rains returned to the Santa Cruz Mountains, resulting in slick pavement on critical arteries like Highway 17.
"Headed over 17 today?" a Santa Clara County Fire Department spokesperson wrote on the agency's Twitter account. "Please significantly reduce your speed and expect the unexpected. The fastest way to get where you're going is safely."
While the official cause of the crash remains under investigation, high speed and weather are often a factor in such incidents, according to Ross Lee, a CHP spokesperson.
"There will be additional days coming up where we will have wet weather," Lee told the Los Gatan. "Keep the distractions out of the vehicle, slow down and increase the following distance."
Both sides of Highway 17 had been reopened by 2pm.