Transitional kindergarten teacher Kajsa Byrne had the children in her Lexington Elementary class gathered around a circular table, engrossed in a literacy assignment.
They scarcely noticed some of the region's most powerful educational figures enter the room.
Michael Stock, a science, technology, engineering, art and math teacher on special assignment was instructing others on engrossing blocks that could spin, be stuck together and then pulled apart.
But Thursday was a special day for early childhood education in town, as it was the first day Supervisor Joseph Simitian, who authored the legislation that spurred the growth of TK programs across California while serving in Sacramento, was getting a tour of the program.
He was flanked by Los Gatos Union School District Superintendent Paul Johnson, Dan Snyder, one of the District's trustees, and Jason Deppong, the principal.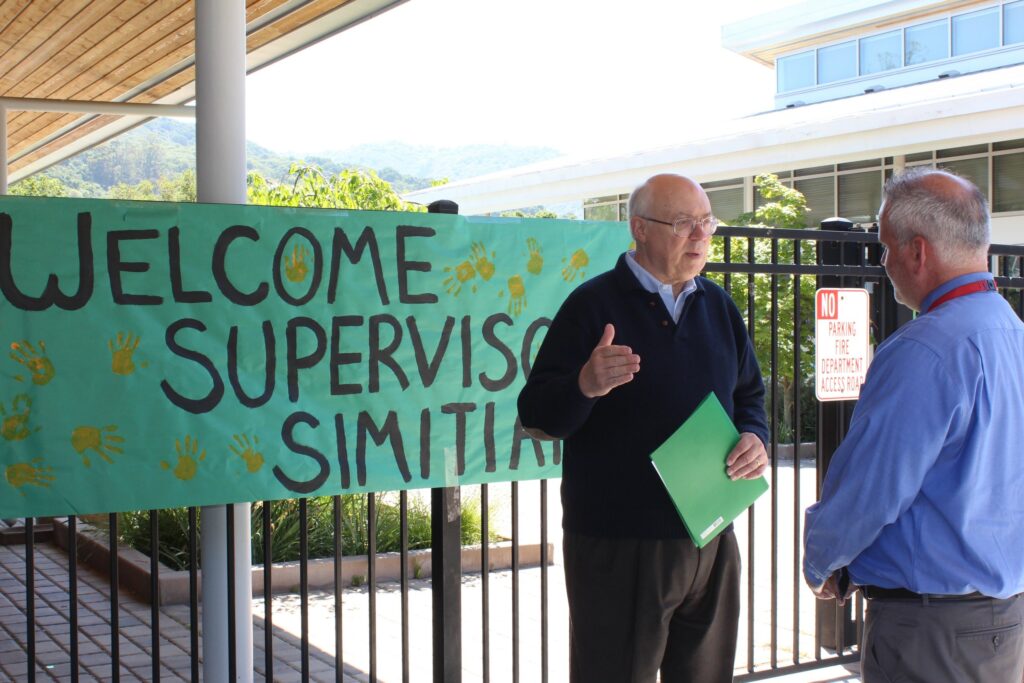 As they exited the first floor room and strode along a basketball court, past other students on recess, only one girl acknowledged their presence.
"Hi, really important people," she said, then turned back to her friends, as the officials made their way to the lower field.
There, teaching assistant Christina Gonzalez, in a gazebo beneath a chalkboard, was reading to a group of children, but soon swapped out with the second TK teacher, Kristin Johnson (who isn't related to the superintendent).
Simitian joined the lesson, which outlined the stages of caterpillar-to-butterfly metamorphosis.
"TK's the best—I'm telling you," Johnson, the teaching assistant, told the Los Gatan. "They're so full of magic."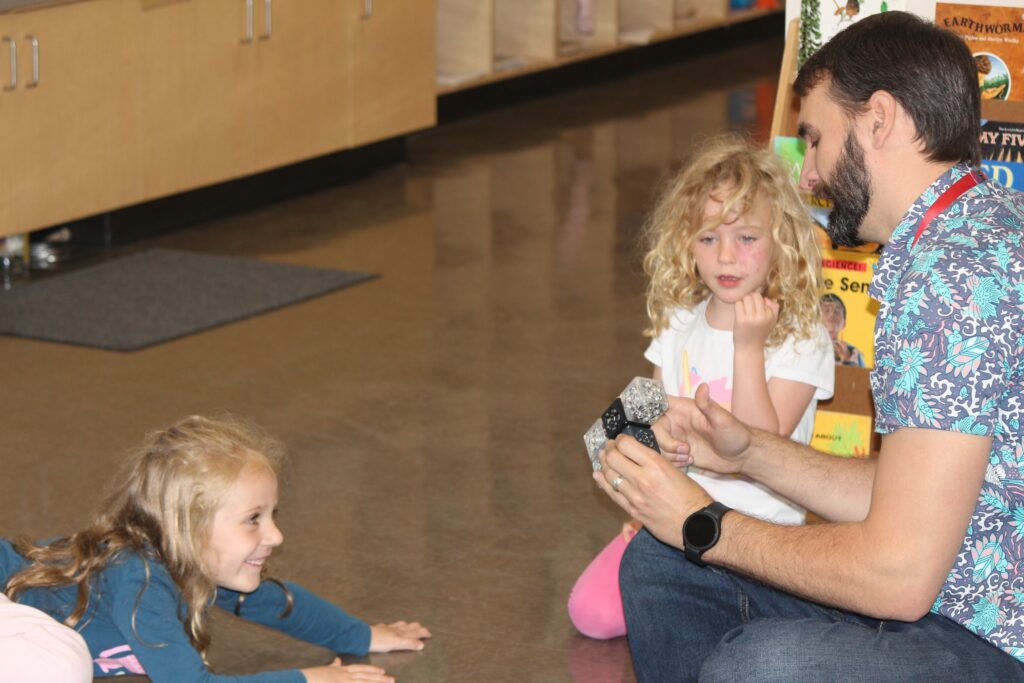 She hopes the work the educators are putting in now will instill positive traits that last.
"They don't compare themselves to each other," she said. "Honestly, this is just so fun."
The young learners, by this point, were running around, tiny binoculars and scavenger sheets in hand, racing to identify the various wonders.
Deppong said it's fantastic to have the program up-and-running now.
"This is our first year having a TK class," he said, noting their campus is the home for all public school transitional kindergarteners in Los Gatos. "We are the hub."
Originally, some parents from down the hill had been concerned about sending their kids to a school in the Santa Cruz Mountains.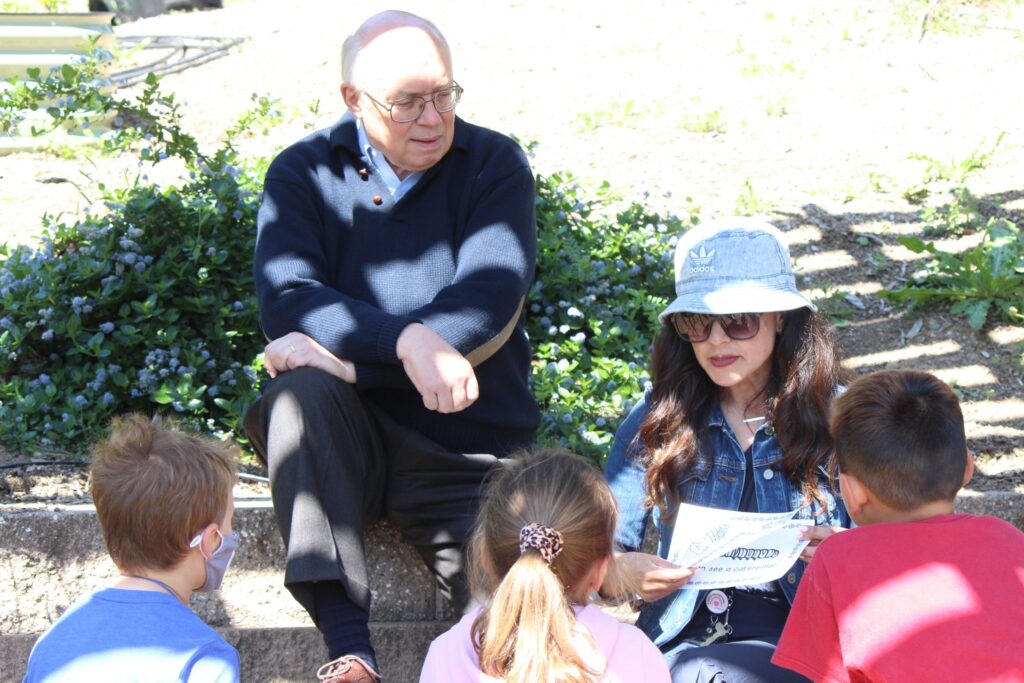 But Deppong notes it takes less time to get from downtown to the campus, in some cases, than to drive between schools in town.
"It's been so successful," he said. "All we've had is positive feedback from parents."
Plus, Lexington really isn't that far into the mountains, anyhow.
"We're not Loma Prieta school," he said, adding it isn't too big, either. "It's a more intimate environment."
For Deppong, TK is the perfect opportunity for kids to learn how to interact effectively with one another.
"It's supporting the students with their social-emotional development," he said. "It's tapping into their innate curiosity for learning."
And because Lexington Elementary is an International Baccalaureate-accredited institution, they focus on developing "global citizens" as soon as kids are enrolled.
He says he's already noticed TKers feeling safe enough to ask questions and really engage with their studies, which he predicts will have a ripple effect across all of Los Gatos' public schools.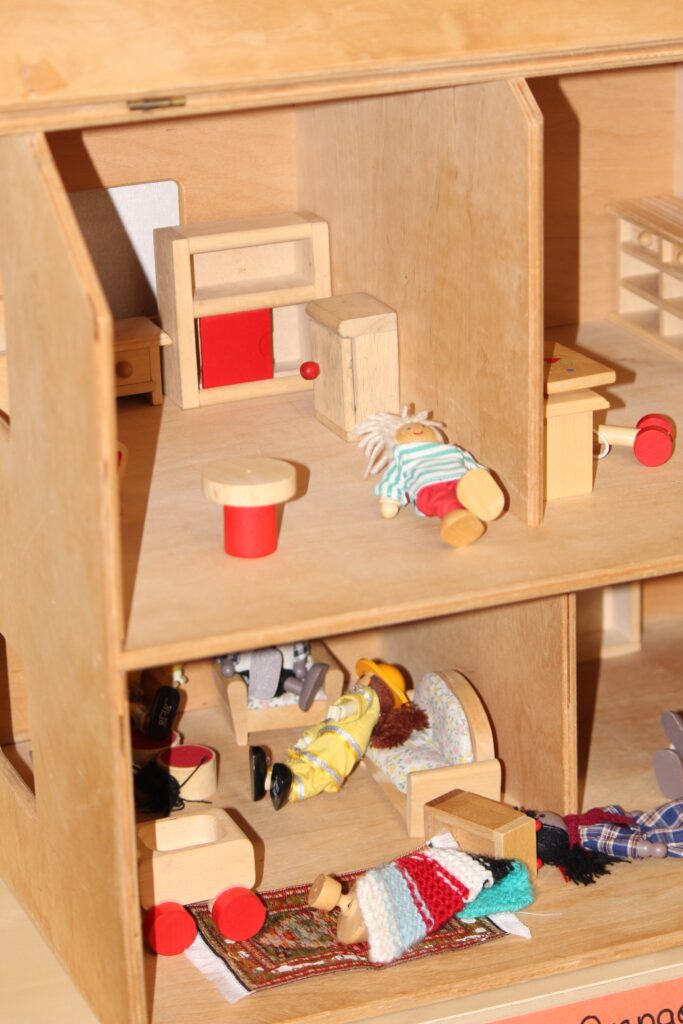 "Kindergarten will not be the same in the next few years," he said, noting some of the TK students are already starting to read.
In fact, the school has been inviting kindergarten teachers from across the district to visit the campus, so they know how best to draw up lesson plans for next year.
The visit came to be thanks, indirectly, to seafood: Superintendent Johnson invited Simitian to tour the campus while both were attending the Los Gatos Rotary Annual Crabfest, in February.
Simitian jumped at the opportunity. The former school board trustee knew better than anyone what it took to bring TK in into being across the state.
The initiative started with two teachers from Palo Alto lobbying him with a petition to do a more modest realignment of the educational system.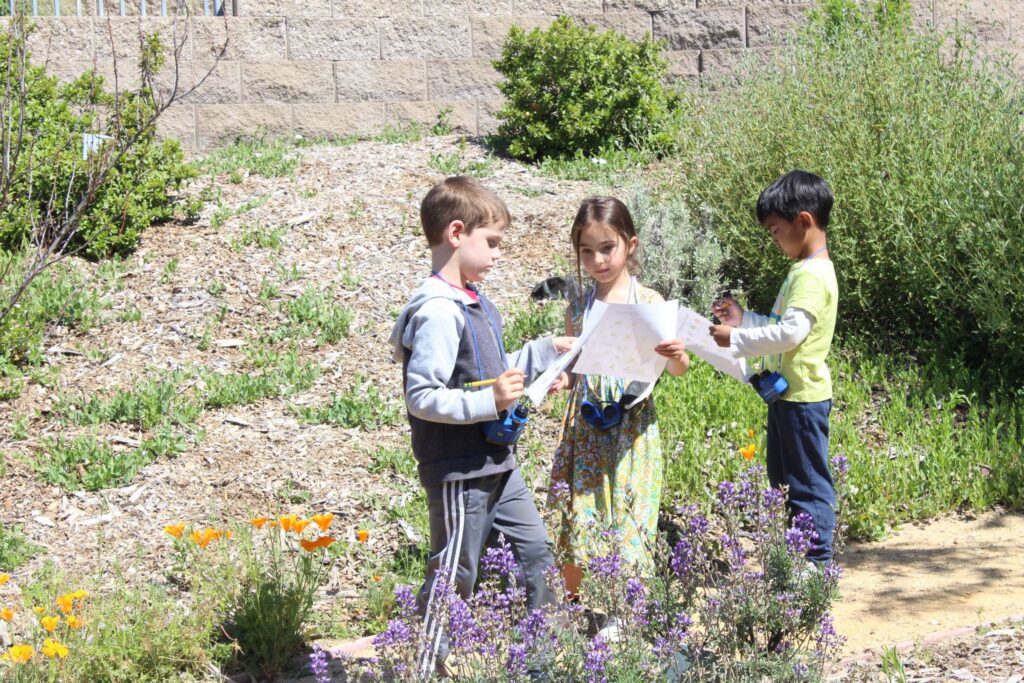 That particular tweak (to do with the age cut-off for starting school) freed up about $750 million that State officials decided to use to fund optional transitional kindergarten programs across California, at least temporarily.
"We realized, we have a great opportunity," he said. "We could create a new grade."
Sacramento was able to fund TK for more than a dozen years, and ultimately would choose to expand the program.
But the LGUSD superintendent said this didn't automatically mean Los Gatos parents would get to send their children to TK.
That's because Los Gatos schools aren't funded the way many other districts are—where schools get more funding from the government the more students they have on their books.
Instead, the elementary district is funded by property taxes, meaning they'd have to be creative about how to add the younger pupils.
"It has been a challenge," he admitted. "We did not receive state dollars."
But he says he's pleased with the plan they came up with—to centralize TK at Lexington and not to "blend" those students with older-aged kids in schools across the community.
"We believe it's the best for the students," he said. "Their levels of growth are off the charts."
And he credits the success to the staff.
"It's the two amazing teachers that are phenomenal," he said. "It's a different skill-set to teach preschool aged children."
To Simitian's eye, too, the program was clearly working.
"Those are 4-year-olds. They're on-task," he said. "It's very gratifying."