The Planning Commission recently agreed to support a memory-care and assisted-living facility proposal from Swenson Builders.
The 7-2 decision (commissioners Susan Burnett and Melanie Hanssen were opposed) came after company representative Jessie Bristow confirmed they'd be willing to drop the height by a foot on each of the two upper floors and decrease the roof by six inches.
"I don't know that we have much of any buildings in Los Gatos that are 50 feet—we may have to go there for the Housing Element," Hanssen said. "Is this the building where we're going to do it for the first time? And is this the right location to do that?"
The developer had pitched 107 assisted-living units, 18 memory-care units and 54 parking spaces at 15860-15894 Winchester Boulevard and 17484 Shelburne Way.
It's a place where an office project had been approved in 2017, but then was never developed.
Commissioners agreed that Los Gatos needs more assisted living capacity, and many praised the design.
But some struggled with the overall size of the three-story structure or its location—along a residential portion of Winchester Boulevard.
Planning Manager Jennifer Armer said, due to changes in State law, because the assisted living units would include a kitchen, they should count toward the number of homes Los Gatos is required to plan for under its Regional Housing Needs Allocation mandate.
Town Attorney Gabrielle Whelan said the Town's Below Market Rate rules could not be applied.
Commissioner Kathryn Janoff said while Swenson was hoping to build a 39-foot structure—as viewed from one side—it would actually be 50 feet on the other, due to the topography.
She wondered if it might be possible to get back to the 35-foot limit, at least on one side.
Janoff also frowned upon the request for a lot of coverage variance, on top of the extra height ask.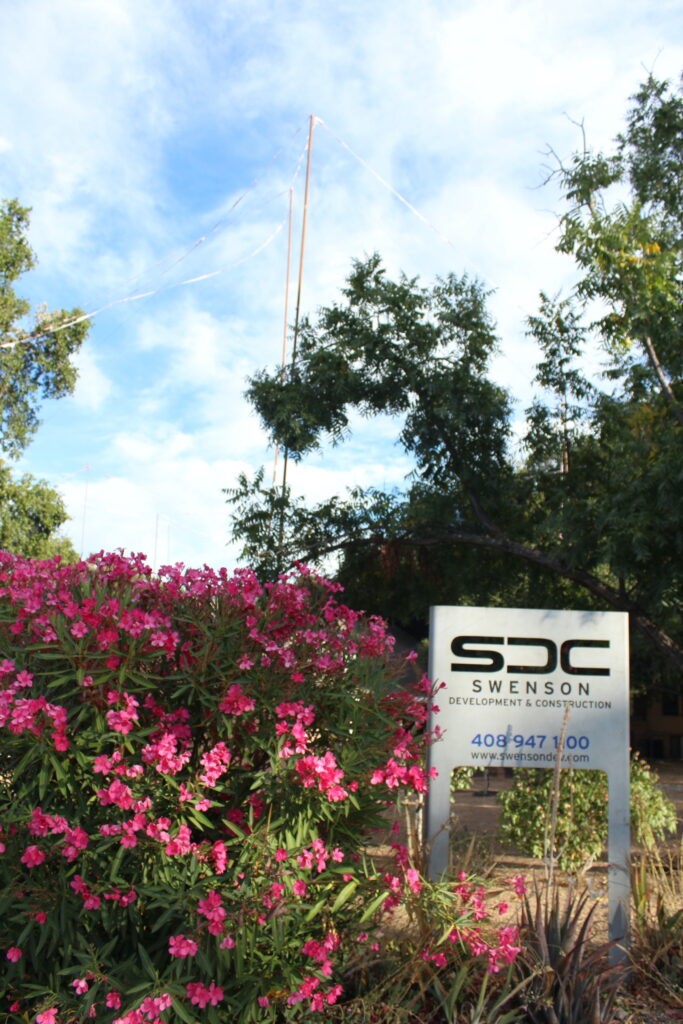 "It's like too much, too much," she said. "We want these units. But we want them to reasonably fit within the visual element of town."
Several neighbors raised objections to the project.
This included Monte Sereno Mayor Bryan Mekechuk, who lives across the street and a few doors down. He used his limited time to lay into Bristow.
"He's being disingenuous in terms of outreach to the community. Disingenuous," he said, adding he was ignored after a lengthy conversation they'd had in the vestibule outside Council Chambers. "What did I hear from him? Crickets. In fact, I felt dissed. OK?"
Mekechuk said he thought the size was unsightly, although he couched this with claims he'd support something similar to what'd previously been approved for the site.
In his comments, Bristow outlined the steps the developer took to get to this point, including incorporating feedback from neighbors and submitting drawings voluntarily to the Community Development Advisory Committee.
"We said, 'Hey, would you prefer a mixed-use or a 100% apartment project? Or would you prefer a senior care facility?'" he recalled. "The consensus was a senior care facility. And the University Oaks neighbors actually expressed they didn't want to be next to an apartment building. So that's the direction we took. And the CDAC also said that they would like to see Mediterranean architecture."
And he apologized to the mayor of the neighboring city for not following up.
"It was clear that he was frustrated," Bristow said. "There was nothing that I could have adjusted at that time."
After Bristow agreed to the 2.5-foot height reduction, it got most of the commissioners on board.
Vice Chair Steve Raspe made the approval motion with Commissioner Kylie Clark seconding it.