In October 2004, when inspectors tested the water in front of the Hillview Cleaners dry cleaner in downtown Saratoga, they discovered serious contamination.
They found the groundwater coursing with 5,400 µg/L (micrograms per liter) of PCE, a key component in degreasing and scouring fabric for decades. That's more than 1,000 times the allowable level.
According to State water authorities, the maximum safe reading is just 5 micrograms per liter.
And while the small business shut its doors a few weeks ago for good—reportedly for unrelated reasons—regulators say remediation has been moving along swimmingly.
That followed years where chemical-removal efforts were mired in a legal dispute.
"In the environmental cleanup world, it's a very common pollutant that we see," said John Wolfenden, a supervisor with the San Francisco Bay Regional Water Quality Control Board, of PCE which breaks down slowly. "It leaked into the soil, and then into the groundwater, and that's when we got involved to oversee the cleanup."
The chemical has been linked to non-Hodgkin lymphoma, leukemia and other cancers.
The Highway 9 site is a microcosm of what's occurring around Silicon Valley, as officials race to contain the hazardous materials that allowed local residents to look prim-and-proper for tech, defense and other jobs during the boom years.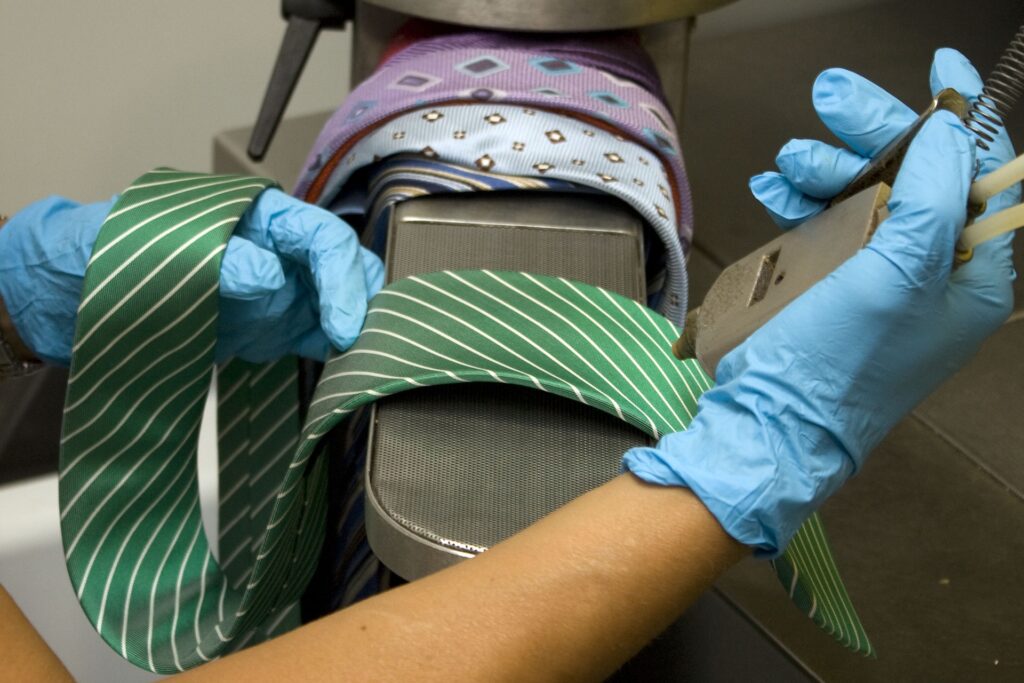 The Saratoga dispute about who should be responsible for the cleanup roped in Frank L. Burrell, III who owns the property through a trust; Peter and Julia Zambetti, who previously operated the dry cleaner; Eugene Zambetti, the former dry cleaner lessor/owner; Sang Bae Lee and Suk Lee, the subsequent dry cleaner owner/operators; and the owners of neighboring properties.
In the end, a couple million dollars was set aside in an environmental cleanup trust managed by Burrell, Wolfenden said.
Paladin Law Group LLP's John Till, who represents the property owner, said there's an art to sorting out how to pay for detoxification.
"It took a really long time to get the investigation done and get a settlement put in place—and then get the remediation started," he said, adding he helped bring multiple insurers to the table to shoulder some of the financial burden. "The landowner really took on the responsibility of getting done what needed to get done."
Wolfenden attested to "difficult times" during the lawsuit years, but agreed things have been moving fluidly since.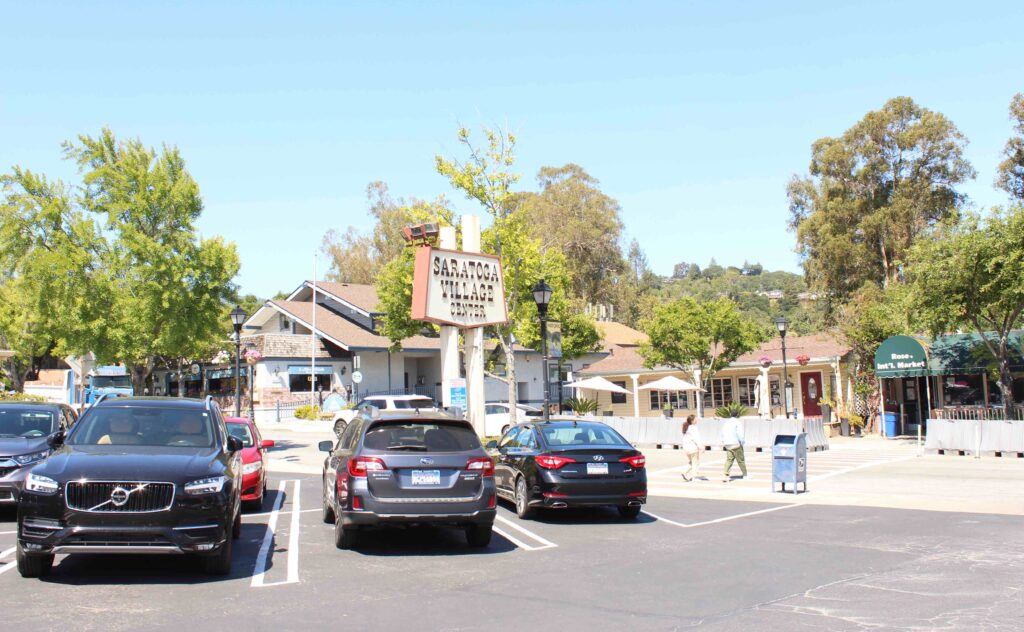 So well, in fact, that according to data from the most recent evaluation, the stratospheric pollutant levels have been almost totally neutralized.
A parking lot reading taken in September came back as just 6.2 µg/L of PCE—just on the cusp of the safe zone.
"I'm very happy to see that level of reduction," Wolfenden said. "It's a success story."
It's a tale that regulatory officials hope to be able to tell about other danger spots around California. A 2017 survey of 8,994 wells around the state found 173 were contaminated with unsafe levels of PCE.
According to Wolfenden, there are several similar properties in the Los Gatos area.
"We have overseen a lot of cases in Santa Clara County," he said, adding the nature of Los Gatos' workforce meant there were plenty of service businesses here focused on scrubbing and starching clothing. "Los Gatos has a fair amount of dry cleaner cleanups."
Visitors to Saratoga's downtown may already be familiar with what the solution to this industrial-scale issue looks like.
"You've probably seen these drill rigs and cleanup contractors there," Wolfenden said, adding public safety officials frequently get involved in overseeing the remediation work. "They might collect, or require, a soil sample."
Ellen Mills, the water board's case manager for the site, said crews have been injecting a substance that promotes the growth of below-ground bacteria, which devour PCE.
And, she says, they're taking steps to ensure people in the area are protected in the event harmful chemicals evaporate and waft through the downtown air.
"We're updating the operation maintenance plan for the vapor-mitigation system in some of the buildings nearby," she said.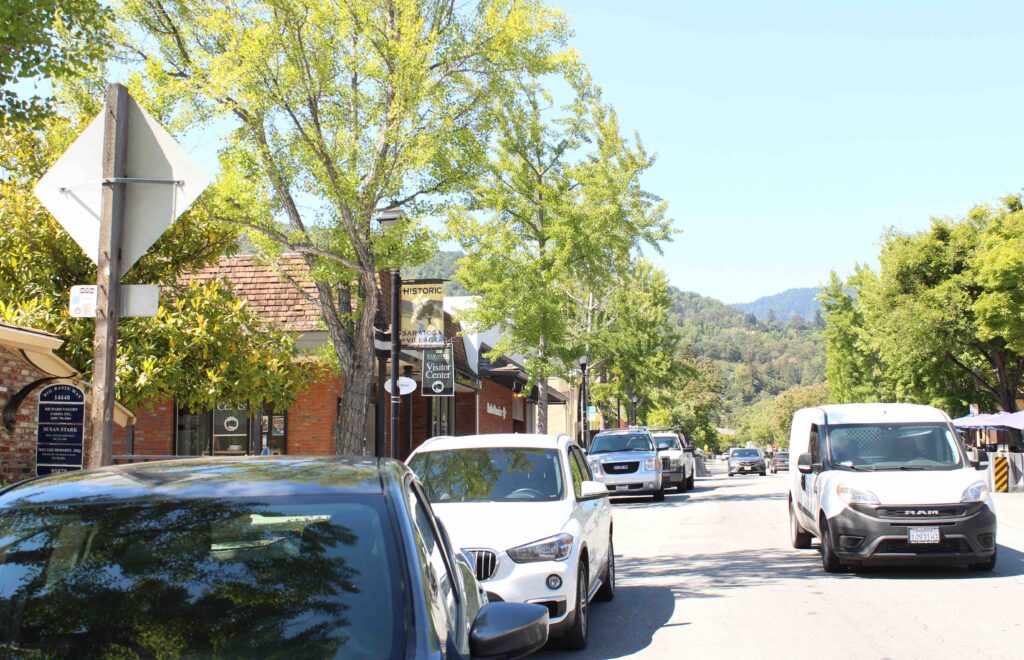 Some businesses manufacture the complex sugars that provide "food" for the microscopic organisms that consume harmful chemicals.
This can be a food-grade carbohydrate like molasses or whey, for example.
Mills says it's been rewarding to help protect the environment through her work.
"I like that I'm able to clean up the sites," she said, noting she previously worked on locations contaminated by oil and gas. "I'm also interested in the science of these cleanups."
Sitting outside the Big Basin Café, Saratoga resident Tom Csubak, 61, says he's aware of the remediation activity across the street.
The longtime customer of Hillview Cleaners says he's sad they recently closed down.
"It's just the loss of another business in a small town," he said. "That's why you live in a place like this—to have the small community feel."
The former Facebook employee recalls how he could drop off his laundry on Friday afternoon and pick it up on his way to work on Monday.
"They were centrally located," he said. "We miss them."
Till says cleaning up after ourselves is just part of being responsible.
"If you paid 99 cents to have your shirt cleaned, that's not the true cost," he said, adding people who own land that once housed cleaning businesses should be aware of potential exposure to cleanup costs. "Don't throw away your insurance policies."