Two people were killed when the car they were in collided with a commercial van yesterday, just before 5pm, according to the Scotts Valley Police Department.
The crash occurred along Mount Hermon Road just past Skypark Drive towards Felton.
The man driving the gold sedan and one passenger, a woman, were pronounced dead on the scene by firefighters, SVPD Det. Sgt. Meredith Roberts said.
They have been identified by the Santa Cruz County Sheriff's Office as Laurie E. Bryant, 58, and Steven L. Bryant, 62, of San Jose.
A girl riding with them was rushed to Skypark in an AMR ambulance.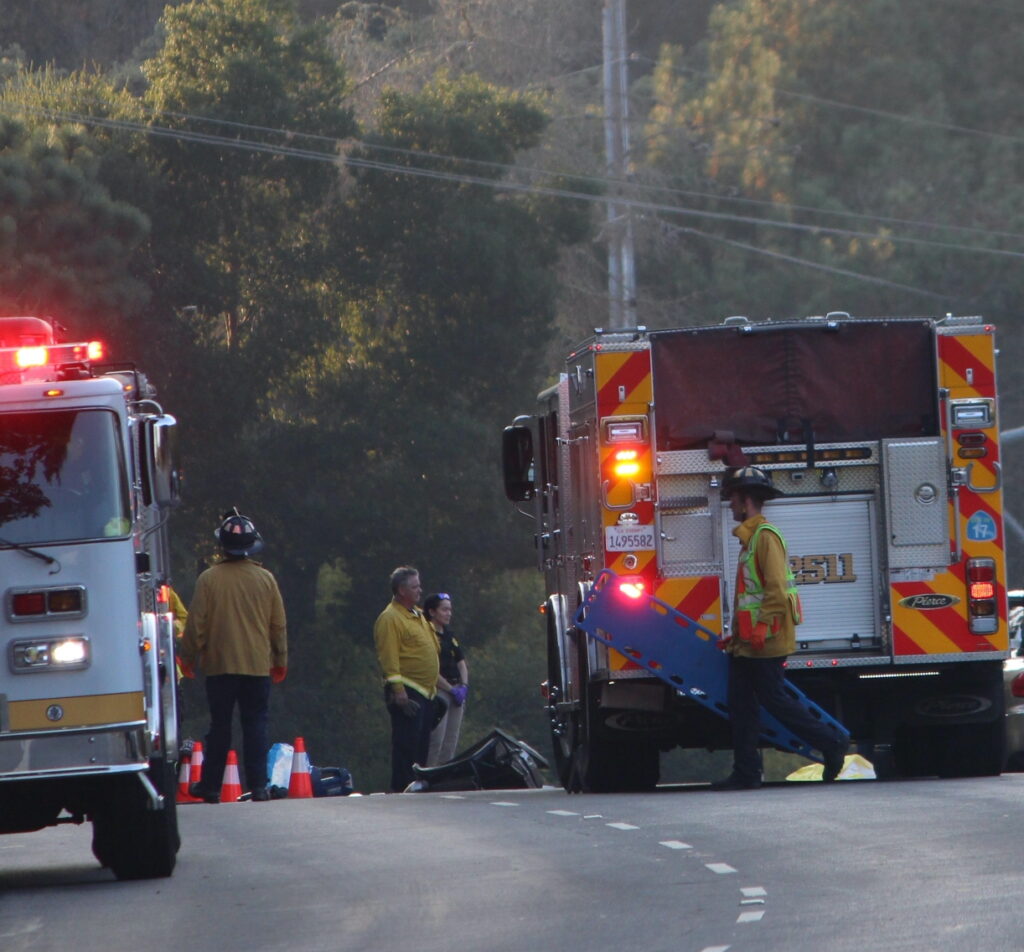 From there, she was transported to a hospital, by air, in critical condition.
While the direction the vehicles were traveling in is still being determined, police described it as a head-on collision.
The man driving the white van "walked away with very minor injuries," Roberts said.
Whether or not drugs or alcohol were a factor in the crash remains unclear.
Mount Hermon Road was closed for several hours, snarling traffic during the evening rush hour, as coroner's office officials arrived and the California Highway Patrol took measurements.
"The role of the coroner investigator is to conduct a scene investigation, which is part of a 'medicolegal' death investigation," said Sheriff's Office and Coroner spokesperson Ashley Keehn. "The conclusion of this investigation, along with the examination by the forensic pathologist, is what determines the cause and manner of death."
According to the relevant laws in California, certain types of deaths must be investigated by the coroner, she added.
SVPD and CHP continue to work together to figure out what exactly went wrong.
*Article updated with decedents' identities at 4:17pm Aug. 31, 2023.